App/Hospital/Slug/Page.jsx
hospitalDetails-id:50
{"id":50,"slug":"medicover-hospitals-hyderabad-india","title":"Medicover Hospital, Hyderabad","address":"Behind Cyber Towers, In the Lane of IBIS Hotels, Hitech City, Hyderabad, Telangana – 500081","content":"<p>Medicover Hospital formerly known as Maxcure Hospital is a multi-specialty hospital located in Madhapur, Hyderabad. The hospital was established in 2011. Medicover is a worldwide known healthcare facilitator with operations in 12 countries: Germany, Poland, Moldova, Turkey, Belarus, Hungary, Bulgaria, Georgia, Romania, Sweden, Serbia, Ukraine, and India. Medicover is a leading multi-specialty hospital chain in India. It is considered one of the largest healthcare facilitators in Europe with a great presence in India. With the vision of &quot;To be known worldwide for excellence in patient-centric healthcare, multi super-specialty expertise with precision treatment, affordable to patients&quot;, Medicover Hospital has renowned medical teams working with the best technologies and international evidence-based protocols to offer the most comprehensive treatment in all specialties of medicine. The hospital has 200 beds, 600 critical care beds, 50 operation theatres, 5000 trained paramedical &amp; patient care staff, and 1000 super-specialty experts.</p>","mini_content":null,"credintials":"<ul>\r\n\t<li>Medicover Hospital was the fastest growing multi-specialty hospital chain of the year At the World Brand Summit Dubai 2016.</li>\r\n\t<li>Again in 2016, Medicover Hospital received the award of the best hospital for Orthopedics in National awards for excellence in Healthcare.</li>\r\n\t<li>Also in 2016, Medicover Hospital was awarded as the best international healthcare hospital in India.</li>\r\n\t<li>Hard work pays off, Dr. Manjula Anagani and her team at Maxcure Hospital have successfully removed 84 fibroids and the achievement is recognized by Guinness World Records.</li>\r\n\t<li>Dr. G Anil Krishna won India&rsquo;s greatest leader award in 2018 by URS Asia One.</li>\r\n\t<li>Medicover Hospital treats over 2 lakh patients every year.</li>\r\n\t<li>Medicover Hospital performs more than 75000 simple to complex cardiac and non-cardiac procedures.</li>\r\n\t<li>Medicover Hospital also has more than 5000 neuro surgeries and 7000 Orthopaedic surgeries.</li>\r\n\t<li>For surgeries, they use computer navigation for hip and knee replacement for patients across India, east-European, and middle-east. With a competent and well-versed group of doctors, Medicover hospitals handle rare and critical cases.</li>\r\n\t<li>Millions of patients visit Medicover Hospitals every year. Healthcare providers are non-stop and active 24/7. The team provides appropriate care for all patients.</li>\r\n\t<li>Correct treatment begins with a correct diagnosis. A team of experts will listen to your needs and assess your situation from every angle to come up with the best plan.</li>\r\n\t<li>Medicover Hospitals are equipped with the latest and state-of-the-art technologies like PET-CT Scan, Intravascular Ultrasound (IVUS), and C-ARM X-ray machine.</li>\r\n\t<li>Following are the main Centers of Excellence: Cardiology, Orthopedic, Pulmonology, Gastroenterology, Critical Care, Emergency Care, Urology, Gynecology, Pediatrics, Dental, Internal Medicine, Neuro Sciences, Nephrology, Dermatology, ENT, Radiology, Physiotherapy, and Plastic Surgery.</li>\r\n</ul>","location":null,"status":1,"image":"hospitalimage/Medicover Hospital, Hyderabad12.jpeg","logo":"hospitallogo//ImZpRbmJTSHa1GL4vXhWpzNGp28iXJouyL3J7UJx.webp","meta_title":null,"meta_description":null,"meta_keywords":null,"city_id":4,"banner_id":35,"department_id":"[\"89\",\"87\",\"42\",\"39\",\"38\",\"37\",\"28\",\"26\",\"16\",\"6\",\"5\",\"2\"]","diseases_id":"null","problems_id":"null","success_story_id":"null","special_feature":"[\"60\",\"62\",\"63\",\"64\",\"66\",\"73\"]","rating":5,"verified_badge":0,"quality_approved_certificate":"<p><img src=\"data:image/png;base64,iVBORw0KGgoAAAANSUhEUgAAAGQAAABkCAYAAABw4pVUAAAAAXNSR0IArs4c6QAAIABJREFUeF7UvQeUXXX19v85/dw6fdIrgQBJqAkdkV40KFWkI+APVED8oYgiithoEVEQARWQIr1LF4IQpHdCS6+Tqbefft61v3eClMSX5V9d7/+wZk2GZGbuOfu72/M8e18tTdOU/9IVEqORYg7/xlRLSAD5MsQm4wNGSqr7VPWIfGQSGgZ2ZFExwI8T2mINI9GIXSjr0BokaElK1YGKltAV6Ji+ATakesCQpdMaaNTDgIzloqUaQ3aIrlUpYONHCZk0B7GO56pvQ1OvMxx+Zbp6bSEaLqD/h5+V9t80CEkCcQqpBgZEBiRo8keMJAAtJdGgF43W2MIJdJY6MDqtK0NpMWieD7oJvk8yOECpXiHSYrJBgu04GPkscUcrhpHDDGICJ8FuOCxvSRiJg9kQ8+t4loGb6MSkxLaGHTdfj7wWOSQJMRBjoqFFJsTaWmv9R03yXzVI8xblBIIVKbdoHjlLDmNEYMjJTKgkMa1DEbQUSL2YNc/fy6I/3cfK9xfQVgkZFZk4rktLJaYchdStEDeMaK1FVB2DvpzN2IrD+yMyrLAjJkyczNgvfIaxW88indRGSpE0cUh9qGbBkQMhHzEYQfP1JCZEpMqjLTlAUfMQ/add5L9qEKKUyNQYonnYirHYIVVfhPJJvMerES1czAu/vJhFb7/C7oti1ng+xUyGIJPiFQ2MVCMJEgZbM7SnOSKvRGujQWIkDDk6Nd2innFxUoeWckShntBuZViaVOlxUpItprPt179Gy4Ybo2UsGjmTEEOdCydK0cVN5aCYIPaRsyMfuWHD/Sdd5L9qkDhJSRsBpmPhpR6+qWFJCmv48PrbLLz6elbOe5mJkUHZajA+m2ExFTRnFJsfvCfvXfQHoqKJkxp0123aHrwAuiby4MFHsXk9YfXASvRcntwGU5hwwRlYtYAnTvoeI94fZM224ymsKaMnKXrNw9RNFlkpo3bdielHfRln+qbEMdRtizCJaTFcND9Bd0wVrQItwUH/TzsI/1WDqJztB+hJRKJ7pHrEwGN/p/+KO2i8M49sqhF0dBFvtTGumSe6+zk2uu1nLLr/ad547SXGv7aE0I7JRSbtaZ6WO39K6bUV9P7+ZqorFtCdJoSNhFG/OZcHvvdztt/1MyTvLiN8ewkbPXoRC/c9gw1vuYhXjjyVxKtQ1w0mmZ0QGKwe28qUU4+huNf24BYIw5gkMcm5eTSVVFKwtGa8/Q9e/1WD9HgVco5Nvu5TefQpFl75J9KFizFCD6aMxFlaZfL556Bv1cnfvzOH/N/fI+zOsPVtV/LbA49i19UhjYzkjZiu8Rvy6hHbcdjsY3n8/J/R/sA8smaCMRTRcv1PeOHnf6D9M1uQf2ERayoDTD7jCNLzbqB6+Da0XfEEK82ArX96Kk9c+GvalwzQYdpUnJiesWPY6PAjGb3f7pQLGRIzT1ZCrOQ7czgB/v/KIBJ0pURVlWeCFqfEhkEtjmlodTqXrOKxr3yNDVdWKZZg9e6bssHxhxKvqfHej+egZzOM3nsnlj//IubKfhxDQ/vuMTx96dXsULEIvColYhquyc7XXULQWyd4/W0G59yE4epUTY3k2L2YMHtvWkYWmXvId+jFZ+PDv0CbmeHeW29ix7cScifMxtlhMi9f8GvGLx0iKBjYmkEaZjFNh1IxZdOLz8bdZCaGlcHTYgpyU1KW2BpxGhHpJk6iN73m3+Q5/3YPkbzc0JqFk3z4UURVr9My5LHs5B+x6r35jNIt5nWX2fOdiOxXD+Z5TWdMi0Fw5d149RruxBHoe22OfsUDNNocOmZsSq2nn9KilRSRB6dTr9XQbBPyLvFglaJuk0Qx1TREa8+T7erA6uyi55W30XIu29x8MZpV4G+7HU77BlOZdsMF3P3KA7R/90+M7Wmgz/kKfQ88T/2xFxjpZrDrPivzNtZmmzPr0osotUkGScjqFj4JkvqykU1iNYuv/2cNkhLQkBeMS67atEo6sJhX9j+WlqWL6dhwS4xzTiO78UiWfe7LvGmG7PfEE6z86jnMX/QmowNY0wE7f+1o3v/55Xh+g0oNxmTbKfoGtUqNUsZgdU6jYkMhjIhas/TEdXJtRXKhhtVfwyn5tAYmmq1jFF3wAxLXYMXqFez5x6t45Hu/YJfffoeFR/4E27SZ9PfLeXrmV2lES5na0s3q7aYz4YE3eYXltOZHss2t19OzcTd2KgeiQK4BuuQUuVSn++9xkX+7h5BEEMSklk6SJgxc/mcG/3gD8epFDOYbaEkHsx67j1su/jm7jcjR+N0DdF7+Q3oag4zaaBNeP/x02jWHWuyR66+jj2hj8YajScZ0sdGeOzNmlx3QsllIDXRNrO2SpjGabdAYHCJTaEXzpK9OYbCHt/72BC/e/zAbvdNPJgjRqzXKOYOk7jPusL3w7nqGwn47UN+gi+zFD5PaJd4aZ7PL6d/hqVPOojA6S9eamEaUo+NbX6b9xENJKNLQLfKqoYXIijBUC/n//fq3GCRJEoIgwDRNEs1AJ6XHX8TQ936J9tdnqegp1o5bMTDvRTYLi6zZcVM2PPFAFhx2LuW4gjfCYsMNJvP+u+/RVTKoWA6N6RswaZ89GD97L7SWPOgG6PKTDdJURx9u+Ad1FKThpM2Hk+of6uG8mMRJ0OOIWLrQlT28f/NDLH7mCSa/sYQw79Ln1Zm0z650nro/iy67hc475uP88RRWXHwNI98uY1x+NqtfmEd6w1/I1E2CnbaiePG30HNdtEuWjCMFueQN5/8dg4RhiKZp6sNHw4tKBAefzpr352FXqtTGTGDr+29m2f2P88YvLqGgJ2xz3xU8ftT3mVLRMP0yQyRY2SLusQcwedddqU4dQxi7OG6WrESE4aigPkkZKi2/fLalihgGx+Tr4WOamiZDGBSGmzkpLhp6RFCv06KFeO/P593rH8R8+HmcVX2EYzPUCyn9tQw7/OYsFp38Q3ozGUZ94SDMrUZj/e4G9L8tYKglT2OzKcy66HvUutqJrSw5D8y882+JWv8WD4njGF3XaTQaZAdLPHPUKVjLFtKehTWVMka2m1nXXcZA0o+dd3n/6z9HrwxS9foIMgV6PJ3PnHw66ZG7oWUdRiVZ4jBlccahGAV06c2bDQXBGH7mqpFOQVcYWBPSWIuSaspqglOZCg5pfm+K8mRDxxmqYZsW1VxC36olJL+/B+/6O0mNGoMtOdzIxq4mrOnMsdMl5/DmF06l1dF4b3IHo2oxLctL9IxtZcubf4U5cgpxaGJl/x0BS+C8fxXtVeEhRf0XpwRphOX5PLLPoUxcuQb3pP0ZsffePHP6D7FXVxl3/JH4aT/vvPoG7W+VaBvoITfWILP3HnQf/w2S7jHECdQsjZY4QZPwVK+pzrpaaIYDCU3GB96Sqofuy0MXewyHMHn+a1sGW5o5Kb31hDCMsGKbwDWoCxTiQWcqmFWMVhsiqA/w5vm/Jpj7BNO8AisDh0k3nsfzZ57JpP6Aft3AOuNo3rvrL7S8tYTJvs2Kzg5m3n4NSzqLjMnmmkjxWhdWr1Mj1pvg6ae9/jWDyI3UIXQ8SkGVrJnDNgLumbkr7atW4XeNYtcH7uDh8y7k8/vswt/OvhBn8mQ22XwMC/5wOxmzk2WdXez+xzmEm2+ioO1C3JA8jYeFLQ95LfotiLDhDUcsndCP0BIN23TB0Aj1ps8IqBFHkfps6AaahjJwsySVsCbAmXiarsBmLZX4FqHqV91iyEsxMgbZefOYd+hXGDViNMtp0NWISb0qHa05Rs19gKSnjP/KcwycdQWJofNGRmOfp//MKr1A1kspGAlGwRoOqSaepauD9Gmvf8kgkarDNcyqhmamVFnJS/udwJYLayzushnT5xF8Z1+caZvw6B0Ps9Meu7D6e79kKKjgukUmHH4gI047gdBysUML3bapDSdnI5F60iPAJiKnwpLtp2BqhArsSySt46Sa4kFS3VP3Kg84VQ9ZXCVR+SwyHGIFGhoK5g+IcJQRLELNVriUeF4UB9iGSalSxsm5ZIMKbx1zBuabb7Ck1sOE/Ehqn9uW8VvtwMIfX0576BO2Wwz1DDA9M5ZFBYcZd16PVsxQy9pkItA0g4aZkhUv1T89i/IvGSQmoZoE5OouRibm2RNOYsZTb7LGNQk8ndjrp73NpPX043F325tl5/4G7+m5rMFi1lUXUd5hIzSzlY5IWkeDQIvwDIu8vPYoJjVDago2MskKIJ8G6uRrmkkUacSJsBUxoaZRSuwPGuWMLQ+i+ZCdJCAbD5LqLp6RIcVWxYF0SOIv8o/ESGvrAIcAI6nTEGgejazXx7LLLmfNDXeR2lnGfnE/eu54kGrfKqyuLHgN2mOblVrKBl6BnmkT2fpPFxMVutBTR+AxVflpcgA0wVw+3fUvGUQOYSkJieIKPb++jqHf387IkW28VlrOxNU17HHtBL0lhooOi7oddltsUm51mH7L72FkJzVbzqxJJpEyVk69j6GnGJpBktjNKCKorMStxMNLMgS2xWu9Pk8t7mN+yeDtVVVW91cxoyZnIQxfHPkUCy5dna10ZbLsMCrD9lM72LQgnIenyjPNMyVxCs5OnDr4qY5m6Ao3NNMAQosADUtyS1xl1V8f571zLmVkb1VOC1beYcgrE0QhVjbHyrEtWKuqtCcR9p67MONHP8LLtOImGpohYbOBaWY+nTWUp/8rST2FAb9G8txjrDjpx9Ra2tj6tl9z15eOZaNaiZqlk6+0ogUhgdOg0pJnlztuxBs1liyWAk6F75ETJERIasVo9RDPCKjZ0gk7uIGlTu/KRsrFL3rMfXsxS/wqftYlEhZPEk5iEutys806WKjXf3zWsY08Tq3MJh02szcocOTm3XRmSphahB3nEHpSAqBmW+pgKB5KjCUU8XA8M+sB1XdfZtEx36StkVKRqsIy6SNgq++fSlvLSBrdGV49/Dha28fT/YMzaNtnT7TYJPZ84qyOrUsk+HTXv2SQOE0wKiXe+vwRtC1cTOcF32FpdZCWMZNZ8aOfoq/ppWiPoGxbLMdj34dvptw9Bt1yFHIqVKw8gYYpn1JyXkLd0oi0BMMLcIwMCytw9n3P8rRnszKSWGSQ0W30OFHNmOLjdWGE3eGQlaqT3/SW5p8jXewdQdZBT2uMskM+W3A5+/PTGKlr6kBkdOGFE5XYpbgIVNaBKoZ6rdmGGKqCt3wxjx5wHDNLFovdBH2nzRgxZixLbnqUra7/EYuO+yZGZLIw4zD7wVtI2tvQjTyRoWF++hTyr3qIx/OnfZe2O1+k0G2xLFpBvxcx86CTaMwYx7I5P6e9v8qaUSPZ5t4/Y5ijSG0T307Ia/IUm32DnEIxiEgdwtoQhtGC55jM+dsqrpm/nOWhSxra5CR/WAax6xIkKbGUT9KSq9gmLIvWbELk/ym311R2cOwY3w+xLAe/HlDI5nEsl8yqtzhrn+kcNLOdDuEK05oyeEwWo2EQZhJCARKjlMTQqNVDcpaD986jzD/ku+TNHMWTvsjbz7zCYIvNXl8+ktX/8130ekCPoMC7z2Lnq+ZQMVooSDIUqvFTXuv1ECkmJfm5caBwozVBSj7RyWkVan0LWL3P11nRbjDr/G/xxjfOIUp0zDDLRuNGMFQrs1Iz2eHaS1m2wVQ60cnID7PLxBSRR5hJU9L6AH6ugNXoQ3NHMXco5it/fIRa+wwGy5DokuA99MhsnntV5DcvoXHFCrGxtlX80B0P/91a46iyWIyk+oKUNPVxTZtpesJ1x01hY6tOPaximi2YvonuWE0dRiSeM0yypwYrhvqJn5qLfvZFrNFDpv3qImJ/gDfOuoB8vY1Jl5zEvO+fT5dvMvmyH5LbbmeqDci2WgpOEqxVXkthuKQP7CaV/eFrvQaRQywFZS72SQ2JmQZdVQjMfh7Zei86sjm0mdPQKwPM+OZpPHPqd+kslwn7QwY7cmx7xQW4O2xHrLlCH6jTrKUxnvQICnvS8L0ypmnTa9o8saDCD+58hgW5kaR0YAtSq9XxnTokIkNoeoE0gCq8D9smEgBrHZcYUD3VdVy67ZA0yth6yLiwyhWHzWLnlhDN0TH1TLOnUbS6vOZQ9S4RJgNRQldS4dlfX0zXDXNplOpoGYeBVpj5m1/y+jNzmTpqJAv/95cMtXSww9wbqbtF2iwRDQgImSpoKSdnSJ6v2Wx2P5VB5H7FKGYakmoaK5OEEaHG4gsuo/W3t7Jkeo4ZV/+MXg8KrkXeNXlm7+OxfI3iiUcx+dQjCEOLnJZVELyvxwq6TjVf8QoxGfS4gR/Bz96pcsUDPZTyWQLHBM3CrnoYmkfDEg+VxN00iEJJho0hf04+5DUff/ZS1q7rkqiJViM1NXStg/FD/Vx5wEZ8dqyDZYv/Shi1iJFk3/xlSinjNcvtwG3wwIHHsOXrS+jNwvTbLmHR82/Q/9pbbNg5hvevu5UxvRYrv/RZdrzoh2Dk0OR0i/TJlk/NfklyVrMb+sf1T5N6E8+TCJ+o5Bj09rBq16+jhSWG9D6KbePoPutbrHrueRr3P6kedjRpNNtd+3vKSYhr57AcacKE/RTEVcMSlQkGInXyQo9r5g/wk4c9eowiWqtJmlbRgwZWGJJo0gzq0qr/A6gafu1rH7WCUtbpIU0p1To9xEzQTBPqsYI29ESnJaxxz2GbsP2IFMMQo4h/ZAglfyn2NqAuzWdkY+g6Tnkli3aarby/v9hBVC0RZjXSag3HsjBii7ZGlpEPziHeYAuyUlZKAWeJswjKJqiCPF/x/k9pkEg63ghqSZ0kGmTgJ39g2V0PMfWEfRiY9wzRkir5gRrVw/bH/MsTRFSY+sjt6F0TlKfIafA1mpVVGlNNpPd2SMMqsZNy1xKdk+96lzBupWFpxCKK0j2MJERPTQLdJdVcSIaD7joesGPYCLgp1bt8rEWdJVrFifj4ui4TXYimpEFkhERuq2pCNywv5MavzmKKHlKU6kt+bbag3ENLRJRhoEWWqh08vUHp4Vt57ew5tJVcUsdjdGqz1ArYIMqxqF6ixc7Rs8/mbPCjH9FW7GxCQgr0TJWBpddC/2jQ+iceIm6bEstJqVUx4l7e3PSL1Ce0s+Wdv+bxOZcytW7gvfoO+YGANZbB1JOPID72QHJmp4I8qjpIsDH8lFBcNdUYSCKyeomS1sZ2l77M0ngqrbkVBEFjLZChTnaoO1LnKJhDQH1Vj601yAeGUY0Dpm0TRcO4lGrVm1RAKmTZOi4tyahOPjaHCI0WLM3B8gapuw5bmRVuP25rxoceWhyh2cLFyA8Jm0FfXCKF2EgItX7e2v142lYNUKOCUQnob89iJxYDlSEmOgUyhsPop2/Bby8Q4tKaNnsSTWr/VEruj6b1f2qQWr2KlSkg2JV+1dUs//mvCLo7mPrnKzGsDs49di/O+u3VvDH7GPpqWT778kNY+SyaZVMzEmxR/UkzIACCqRE36ugZg14cjrziEf6eTCJOMmB6RHGErhK/YFAaqeA/oieIdSJDztRwjv6IUZoGQYzhiicNJ3gxilzr8RBdC0i1mFTPQuKiVwdozWgMWDncMOCwMREXf35D2pGCpkigSxqU12CoQkcyi4RfP44pDg7y4I470Z7PkqvpWJ7Ne902m+y7I30PPEmnYdM7egzb3ngJVadAMWwaJFafpC39lDlEvEPOl1kNGXRKlHY9jtKaBSQtbaxObbY66SRGHbYdz+9/DN3vJ7Re+3PMmVvhulkMPaFhpLiJ1Do6kcTpVBLoEInvcuXyhLOfWKP48tD0CZMxpJQglYQuKmnpxZsIb2vDpOSmmLGhVB5yUrvDKiO0kGLeIp+PGDVyDOVSlVJliLKXMFAOaaQOg2YbvhmShjoS+QQN1uQP2gCpIbjGSPSoQcbyqScaGdMlDDw6jJAbvjCaHVrBybYhvivaRkn0ck8CoaRYBPUYLROy+NyfoV1/L2FLjnTmpkz5xrE8dPk17HfGySyY/Q0iy2DTp+9gyM5TNF2MMCV0pFdqKos+VQ6RnssPYjyzRHTr3Sw4aw75PWdhbjyewZsfp9WPWDMuT/btPuqTJrDt7b9FN9oxM1azJBUqdZjLa/IVKVGjl4G4m51veZN3vRxO4hGYCWlSRNMHm/lCglxaRw/K6KmLaY0gTKoKEhzll/n8xDYO2n4KW4xOaY8CPL+HrCV6XYNQOPMC9HktvLq8nxue6+X+vpRBM4MTljFsm7qcUMsEIbbWcZmJT2y18VnzHW47bhfykYFmpBimVIcSXponWsiutbkrrtWZv92euDnY9IHLeOSAM+kYstnwqjNZcMQ3MYsahVO+RduJxyg/awtCYlv0AJowCJ/OIArFFp0AZV6ZfRzd7y4hbcvhbTeVrf/nKPoefJz+2+eSXVIjf/l3KczeC1/LUBBd7AcMXrN4VoKDNCHWbG59d5AzH17FcrudNKxgpDGRlsUJdUJTFLYeoZXgJCZaKcGb1EVXb4XdJpc4dYduZmaKqi9o2AFB4tGhdVPuC3jxpWfZdbed8I06dS3XhNT1Gk8uyfOTZ1fx+qBokipYjkMjLRKnzTbt45dmmBTNEM2LuG2/DrYfOwJHT0jMRFFhzXMtzyZFqGvbtvHrdZafPwfzuntwTtqdkV86kHcPOoPY9OivrKTNaCMqTmWTR25Ay1qYSdyE5zVN5dhP5SEKa6r72IM9/H2vozFaNVqEiehp8G4yxPTPbIH24jIWZCx2mnezisW1WKPDzP5DHqNAq+HklSasSnPsOOcePHtTVus2WCF2EOIbNlk/S2pU8e06SO8SWBTaDJKeN7lsz63Ze0Yntt4gTXQWPjPI8oXz2elzW1IJWglrdW6+4X4OOWwvRo9v4a3FK1i6tMJuO46laGsMGDm+/+AANy0oEwpEYgYkAr+s89Jx9QDPy7Cd9j5zT9mVRCAUR4imj2p711LX0qvUexZS3/3rLHcHqGox08sZGuV+lhUbtBW6GRqy2eaO69A2m4in6QgHqpCfT+0hAheFCYv+dAP6uVdRvOVrvPurW8m9PUhhdZU17R7t7kiS0w9n4lFfwvIdBEUTEHZt49ZsLWPS0EezTP7S63LArc/jNtqpOI7SZzperETXAgY6SUjDklmAVlUmF5L5PHj49mzXbjAQxlx/0wv8+U8vUPPrbLPleLbeeDxxR8i7byxjxiZTCKJ+5s1dRceEAV583GaDaV20TcnxvwfMZnS3w4+fXM7FQ0Xq5QE1X6IZBqb0OmuLARWQBK5pltu5Ro23T5xAQU+xXUsK9uGuZLhmSBKlJRBvCbx+HvvisbS/+R4tm2/CwOSxJIZFv1ln9PuLGPFKhcbXD2WDb5+EGbs0goCs9ELWRwne9VdZYr5qg3sO+wrj3lnEjBevIOjpJeuOYNVl17PgLw/imiPY6onb0V0JI2uHcGRC6sNmT2n4dXXTh978Lo9qnRhDIaFtKmzKjBLVbSdOFT20MIMWAselaJW57Qvj2TPrE2Q0LvzVQ3jJKFYN9DNl043IF3XefetZbrr+Sm678a9U6/O55caXyOQtdtp5Ox57bCWjJo+kWy8wIl9m3EY1tpq1ESdd+xLXl0aCFpLJ5/F9X+WCtZeRRsSmUL0ZlQQPN9/kyhN2QTOkCJcUvG6G3KOG+8brVA75HgsntWLvuBODkcGYvbYj/9Ct9Fz7EAumT2T2bTdRNTLkY4PUESzhU1ZZUuqa5R6e2vwgxhQ0lroVXCtLoSdmxAn70XfNPfRstBGzrroEt2sUnioNpWoYlnkoNBbCpDn8Iil02uXPsyzqwHBTDNH8RjqxoWMk8hAU5IjlW2TMEkdskuWCWZPJ6QOqcYuSlD2/dAotE2ewxUZTWfbeG2yy+QxuvuZh8plNOPDwzbjm6ifZ/6AdyeYt5s1dSLX8BkW3k0OO35IDttsSx7ToNTUOvuQxXshNJvQ85SUCDX1gEGISKYkNGXMzmVxdwYvf3oYiHromXfUnsXTJlH0ktEeDvLjFPmQGPRZOGcvs66/m9f/9Bf6rcwlzCVFV5zNPP0F/Vzud5RivKPrOj9ZZ6/UQQW2S5e/zzr4nY1X7iKVdKIf0teXIGxaFSgP7krPIzD5IdaByS7ZQ33Gk9DlpqobB8GKoJgnLyzU+c+sCvKCD0KlAPcA1Cni2gRHFGKlBIMIFs8L29QXc9tXdydkeOc3B02r4UYyWtnDhT+4GcyKVaCmre95i5la7cM/dizjwmE257toH+OIhWzB6zGiu+c19jB9dZ86vzqLTyCjm0TCzpJ7JX0ohh9z2HhGWmlWJYvnZTdRKQpYu7LsqsQu0eQ0eOnwcW7ZX0S3BrdeNx3h1cK0K8777LQqPvUj3eaey4Kq7GPn2IGlQZdAuU0wKdFx+Ph277KkoXt8M1JzjR5N6kqZNzCdpQtrD00NpnPDGCSfR+8ILtB79eczsOKytN2SsZfDcCd9QMPUu8x6g1tpNLhG1uwgPxCmkSy5RpUVBJqFfUrD2JS+t4KznakSpTqpLgpJirEknqS/cBK3SSXvbKuZsDIdtMx1FGaUWNUKWlX1iLaeGaCZ1Gzz5xHOqAb36j48y+8C9KLRlWLxkDUM977HhuA4OOmA2iwYrSibkaAbdTkqLLWnOVqzgNn98hvmlyaRZH982caoegdUEUjO+Q8M1MJMeIsbwg411fryrhOW1w2+frAYE3YkaPvX33mDB0adS8fspOJ0weQPMXbakzYixfnM3r287nj3++Bsiq6Cqto/rH5SHNLHHVCVj6SEE1NOSiOt23IGt+iNG/exruKO3JOhw6T/xHOp9C/AnTmKbO/5E6orCVb4nUdOxckOaVqZKcRjDqhAmeb79+EIufw+iDyXQj5wMK0RvjGRCYRF/P25rWpXQJEBLbWrELCuFhIaLEYWMbzWVowdxzGA14MyzrmP5qjV8+8z92XmbqdiBThwYrEjq+EIa6zoj7Zg2O8EwhLNPuGl1wHcebtDTv5Io34oW+5hJqJQtGS9ybszaAAAgAElEQVRDw9Wxk5UE6ViOHwO/278NQwR768shotezwB7q45UdD0Qv97Lp49dQ8lKevedO9jhof147+AyW6wm7vnI3Gu3kGgZm7hNJXVrPpvpiGKBQxrF8n6f22Jdcb4XuQZNHN+nk6OsuZv4PLyR44lnMQ2cz48fnEArD1uqQESAyHTYIdRpaFld5TB1fy3LYDa9zbymjKpJ1XY4eYkedbJZdwL3HbU9BIcQ+qWZTT5IPDJIzErpccHQdT+ArDc796ZVsOWsLHrj/IX736x+QSWMGBtbQZ+TWaZAg9emPHab96mkaVpFQbyFxI+xGjG+lOIGDLyPSUT9B1M4euTp3HDWZgiPhZT2yN2nnDRhikHc+dyxti5ejWwXGXXcBKwbmM2nsJJ4/6juMqruMfO1WzLRVJVfN/WgI1JI0TuVBilECTTD6WCmirIrH4s13Qy8UWdIzQOeGG+CVh1gxIiJZ0c8uv/gphb33QU8yDLnQIgp0qXnVFeHrBo4SETRo6Bn2vvJlng5FabtugxTSkFpF45avbcjsXIKhWxiaQPAGjSRlWSlSHmLFERNaBTUFP4wZLBssWTFAqbaSSy+5mntuvgRbTnrksaAqhNAnPSQkwAxtdrnmSf5ezWEY7XhZYYMF3xL8zSZwIqywQeg7TDNr/PXEaXRnxS/XTZA3BHeTqW+zxjvfOpfknkcYcfm3eOkv87CeeYWJpkt1cJDupMjo689Hm7YVSDX3McpQ89MotaUiSjQ8Q/CrmGzUoPfRJxg6+Sy6TzqGzJf3w7p7HgvmXMFEzeX9sXk2veEy/DHjcWomlYJGTpKhlFPDz9s3IpzYVEK2imaz15Xv8mxsrxfwy/sBOBkeP24cM10RMDQHZKS4aCTaBwax04TRRR05WPUwITV0Tjr5UhYsWs2Nf/4ZHcU6RUNHS13eGSoTGQVkmnOUm9BuC9chgglJegmXvTnEmc+sIojzhLYAm2BGojqziF0P09fRdJuxesTco6cwTqm+120QBdwmoiIKKd1zN+/84AIylYRirpPYq1Ic2cq7PYsZY7SR/uAExh5+uFLWfAzsRaunQZoR1iQGT0sIdF8JnJ+6+FL0G25h+pUX8rOrruRHP/wBr3z5JMz+OkG2jR2eu4+qnSMfGgrqECbNlZ8zfDV0n0ws9XxARTfZ44rFPCcFg6hA1nG1YeNpAfNPnMIEzSMxMiqnJXr4EYNYScwYNRqd0tNfQnNbOePMC9hy5tZMnjiJ7bYcR3smIJsxeG8gWLdB5MEFZeZHGXb8/TvqPlQ5oidYQUqoW6RuDauRxZRRNsfmycPGMVXSpaIbP3nJXSkBixajLXuP52YfR9JdZNJuezFi9+0JRhYYuup2nBuf5OXZW7HtJeeRUaXrR3+WVk79tJA0OV+BhEMtwK1XeOTbZ7PhEy+h7zubzs1n0NjApKOjyIoDvsObbXn2fOJ2ynaBQqihGzElPaFl2CDy3Btag5z8Qi2kqhvseflK/q6MIazPJ68WPUddr7H02CmM1BvERlYJq1Mjpv6hkKWHARPabdXzLO8ZwLfaeOjR5xg1uoU3Xl/GkYfuTFc+xtQTVlTTdRtE5tzjCgvjDNtesYCB7PCgvBarWflASl6ngllvw9EaGJk8cw8cwRZtMk+4Hk1PCnUh4wTy713D/H0OZ/5YnQ2PP5pJHRty/tUX8D/b7sngnBtZtvUU9r3m12h2QemTP1LcRCJdl3wkvIVQC1aKEQwx7/CvkX3lTUy3HbsBq1o8Yt1j0pqUpZtvyGfuvJ7QdDHjFEMYNC3FTXVVNTfLriZ7F6eeagB3+sN7vJAWIJEG8JNXMc4SGh6vfWU8k82ExBKJaHPxhp/ELKw2aFguZiNk47aMGiZdMTjEai/h/rteYO7fF/PHK/+HNYbHppFJ3qqwoGYRmnn0JGakHdJuCXUrbIYgrXVeCV32++1CVmcttCjBEtRAgERhvbNl3HKHwtc0M8ffDhnNzI5/YpBEEIfmIBH+EM/t8EWMgsHk04/Dv/c53hlYzmbTpvPCbXfSssFUtrr9SvVsP97WaGmYpp6ZqIpImJhQKru4wmv7HkNm8SIaAi2pLQYmlho7iKltOYNt/nzdOh+sVGrSXei+TuwkhImP5WnsfsfbzK20r9cg+dBGy9k8engb22RsIl21ptjYBFHCgnqFhuVg1VM2bc+oeD/Y8BWtetav/sR2m81it61HoXd0MJIIO23wbkW4+6yC/rstnw4rUgaRFQBpNMT8tMBOv3qLUkHyDJiJHIAmERXlK2SH2vCtGg4OTx0+gS3bBMlej4coMkxk4FL51Xn2s4fSWavSl0uwegbRbZfE9wmFz+mYyJi5N+Ca/zeDRDqif07iMq/teRSZFUvxRF+gQUHiaiCVDhT32ZMJc85fp0GaGGqKHmoklhgkUnH5hCeW88cF4j7r5rmtSCPNZTl9csAF248kclyloZJKzU9SlpZrTY/0EiZ12Eo3KzRR4oV869TLmOhkOOX0z6OPGknVSelKLOZXGoRGRhWqXWZAu52osTvphFMazPdtZl01X5W+ahxORrlDoQMMolyNTCVLYMaqJ5p3zBQ2EjX4+gwybEiJNzp1/rbd/nT0D9KfS+gUrgYdM0lpJB5Zt5ONnrkdy/pnBlHVqq5aej0p8cquR+D0rFBfy9ViOgQNj9Ax2OCoL5M/84x1GqQ5IpOoECjxXwmXw4BfPLeC814S/e6663jDEC2Uxkal5bxzyo6EtuBcGm6cUNV0Vg41lJJdMLBRbQKDS2AJsVd5nHfY/9Kb6+LCPQroJ51OlJPclbJ40PvAIJ1mSJudYplS6Qn7l3Ddm3VOe2YFvpdRtLFYzgqkPDGJsr4K1ZHpMjaq8fQJ0xjrJus1iJC6IkJtzutU+dus2YwaKFEu6LhRRCNKyAr3r0VoaY4ZL96HYbetI2QFaepZSVOwJQbRpZ6u8Pz2B+FUepU+Vs61ESbomkaQMdn4K0eTPe3UdRpE5SEtwVQD9RGhJqGuwX1LfI69dyn961GCa6aBbia0DtVYftrmpKHQowZOw6OUcVk5WCUUwVwSM7nTJRPXMGpV7j7km5QG8yxtaWef0lymnnM6+uwvUS+tokIb5dBQoGK7Hao+Qg1VpT5BZHHAtU/xTNRKGOTxnFTNm4gSREtsIifGjGpEvst0s8bjJ06jM7P+PkQ8X2ZxJUKYNHhp50NoX7aKXjskY4hu2cBIUsI0wDCKTHvlfux1eoifpp4tUVVE0LrSUFlxhZe2Owiz1qv0txKvDRl1NjT8rMXUrxxF8dTT1m0QKSmlfJR6PQnxsXD0BgsrKbtc/RbL7ZZ1fp9uZtH0MulQwO/3nsKXprvEaUgudhiyEvrKDSI9o/LKxJxBrncZz110KePvn8/vOiZQsk0OWP0kI+JRTH7oQirjN6E8WKOaOpiGobr7dldXOghdj+hJbGac/wSecOZGkcSK1X4tCclm5KrQrWt9JF4He7U0uPOISeqEr7dTT5u5R56fhKyXdjqEzuWrGXRibE2E34KNCREdYupFNn3lfiyz7RNtjZZ+zCBK2JBUeHXbg6DR28QaJXT6kRIe13MWm3zlKNpO/ea6DRLLLhcxiBg4xkstXLOmRNJbXv4eb2lN7OsTV5zHNFeiaQ4zcw4PHj0WO40wg4LSa9VkdMO2CdOUMWlA//33s+SCX5LrD7hm5DYk2RaOWD4PK/UIx45msz9fTiVXpKHZqtrLEpE3UyVE0dOYewdtTrq7h1q9RMmRqi3AjiNFlolGORKBnrESgnGcMFHjd59rVU3ieicGhVPRDEI5h2lVGWTEqj5KrkSLiFg8RHQFWqQMssnL92OareswSJimoSxtEaok0giEHYurvLbtwaSNNR8YRDSfYhAJWVOPP5riad9s9qzDnbma21PlbtNDJJrqwnnogmnWaDRi9r7hLZ6rd+PLJpcPKdVltEDT27DCpSROVkEXjx3sMrOrFT3MqVwhyF3dEtQ+oXNoiLv22p3p2PSkKc90bk7ZH8ve1QdobQTUGhrJTjPY9g+/peZk1D1YiUdGhBexTGIZ7PH7Z3nZn0QYDVHPZTB9KcdDIsPEiKSgkJO5Bi0YzQ9maJy7S7vC1f5vBpHn4FHhpR0Oobu3j4aroYehUkiqEQkBYc0Wpr90L4YY5OMUbpj6qRnZCuW0GlDK+FhxjZV7fx1v1TvEaVMwl8YxjsDFcYq71650X/pLMorvUkGZhqmpqSG5kfUNcD24JuDMG31eKyzFTl2CQIxmkbgNlRv0IKs6dEursm9mkN8fOotOt6JifNCoErXmkcnal7fdjVH9i+nr6KLYiFncOY7Es+mqLAejDytJ8dOxjPmfo+g66XgiOyVK+0hTGZBzeXpA58Br55MYhhpzCKVaW1vNShWlZhQraEmRzmqVuV+fwTi3jmsW1jtRG4ocW8BC0dM5DZ7del+yA6tps1yC1FJeHpjN+UatbTSbP349npkhJ8zkhy5trUFEayukXcnx1Wla+sXTid9/pbmTUIYsJX5K2Vv3aGwxna3uuqW5dE2EatKZG5AZNsj6xoCDFDovfpiqsylppoFd1wgsSVJCK8rCQ4ELYtzApNP0ufiwjdjHCcjkc80Bz9IAz15wKm3PvUv4tkHSqpGNPVZ3jCEKDNpqPejGkOongnQEFddj5h/+gLXlRthVaXpjIifHtnOeZbE7gobvIcWE8EFrDaIlwiDGzd1Yocmm4SKePm0XcmqhzvonbwQDNOUe5JmbNZ6euR+ZUi9FwxYok9gICYwIPTJIJ2zEVvf/Hs9wySiO5R+XFqVhasSGKjFFWlu2A6zU57Wjv0fhhaeJtaZBTEOWEMZEns/qkd3s/vQjCtHNS02va0rDKyIyiURrpTKfyBMN+N93XueSeWOwrTqpV8Y3pfGRzlmmJCtokY8dtOFrGuOMlTxy4vaMNfox6y3Un7wTTvsBCzSb1HYw4xArTKi2jSCMIC9kGFXMNKWqt2Frg5Rdg53mvkAj45IJUk5+aDE3rapRaxhkC3nFz/hR8AHC4IQyWBSC0QppmW90reSns3dCMLSMaKnWI+BWRa8YRE1bl3h2u89h1UvkdZMgNYj1kNiIMT2D8pabsdNNv8U3Moo8+4hB4jRKRf2diLpQhNVmgJnGPPWNcxn1yIPNKss0PqA5BWLoKRbY5ekHKLk2bb6B7gpgL+WylDDy49d9kmSadnUjZOJvF2B3TiSqvk+U5pGiW1a6Nodj5AWKHNUlU+5hWqbBvcdvwYg1K3h+vy/RUTUZqAW0jJAo14/fKJJk86poEM+2k0Axn76eU/MlmazGqrYxbHzXHVz87Bp+8+4QjUjH0l3Ceh27kCeQETl52RpkIhPfCEmsLjLpYl4/ajqdekzRdtffE0r2iQM1Ya9K0jUreXWvQyGsKq+K1aBQpEg8t6yzbN8d2PuKS/CxFa/zEYM0+ZDhZkNir1QJgc+7v/8zhcsupypubRkoJbyUv2iU3Sw7PHkfA8UMHb7U7E0riyGbUvF1G6S3sZpOvYVTHl7B5X0ZMtXVRBQIxG2NKk5o4ZtZRefKrKHs8a27Ort2phx7xXfZ5s23KHV0KA+WlRpO5OOZeSw55UYTh3JDOQ46vm6haTqJEdEW9/HcdkdwzE4H4IcZNCNLGjRBzk+wM3GC5SeEeYvdrR7uPn47zDDBtGT7kPj+ul0kSYV+kOcUkjz+JEv+9xy8tEEqQ62ixNebG1e7vBwrTzmYWaeeRiPQybrrEzmIEk9OuGEQ1htYi1ew5KDDqHr1YQ8QTZKUjFKJOcy88QqqW2xC3ncV/iV/J1N6zVZ13Vkkkr49gNV1k6k3vagUhFIyaImjxtdkI2ioawj4rEWaGqKMbJOcFvCF1a9x1uN3Yq98h8iqMGRHWI1xaHqFlsCnYYmmyyDni5RVp2rLazVoCRvEZsr77Z3Mm3Ukv5i8rVqAphDdtdeHBoBM4dI9GTBdzYNf3JRpHRls0V6ZanPKJ2Q7a3+EFD66JHTDY/Wc3xFddT11N0YmAtVgkTJIyoiyi3HtuXTsuBsYLiLN+oiHfDAWnSZ4csLFW8IYK4hYOHNHApGAmjLS1ZxHEtWFDJnkTjmO1hMPpkNUJLlmMSiKDSXHW8+gfBykylZeUuP8vzX48ZIEPVyD4WcJKaAbA+SjQZI0R9XtUg1Qtl5Se5ONrnY+9+4znHzzHMZFS6lorQRpXiXK7kaNuh2qqd+C7EpKdTzbx0h8PMtRmxW6o5ClrRO4bPa3uaFzI4X2fuAeHzIISYO00M6B+mp++/mJdLmdhI40xdLifly7+CGbym1HqRJKvHnitzDvfYikO6eqKpkaTrRI0Qmjyxk6X74FP9tFJptbB3TyIZJ7rfsqHUgQ8NfP7kZrzwARIR0UqNgm+SCi4oTkPrsTk351IXYjj6DqoSbFo4kjJcv6yiylppA8U6ZXa2XWpX9ludZFYneTxiFmOoCh1UnidrSwq3mqzAFivUGStKhQdkT/k3z3vlsYuaZMH2VipRzUsHyXAeFB8Cl4IrFp3k2oNxsyq+7juw7JxBn8YNZhPDRiCm2pzmDBhHJILnWJ0orCvjqDNTx4/DZs0SL9kkN9uJRvriFfzyWbsZMAvdbDo3sfxjgZZBL5aWiiuyZ+VMYIUnoihz3emUssKvhYR//UysU45IZ99mbW4kGSFpO4nKAnwi8EyHzFMsdm3yceI8y0IerPqh6QS+0PlO/retliD9W3JDGhbvJSyeOY617k3bKDVSwSZKSNNtBkgF3+pZmiRbGacwz1ggpPmUaDL9fWcNzNlzImXYFoqK3IoWr6ZCMpvesEohuO2gmtfwiqLctSAot6vc7Cbffn3C325u2xIzB7x6LRQ84epJxOpFurc+o2OU7dqo1cUCK12wnUlnEJOcMq8nXcXM1LsOIqce8Snt//ODp90RUIP2IRpZGal2xNXeZ1FvnSY/fiOy6ZMFVLC9Ydsj7xSyKG7r+bga+eR71do55q5H2LwJSTHFA1XDb74+9g+qbY2Yzi4l1Znq4SzbpPkeA4Aqo4AppG4lUJl7+yhPNf6KU/aiHIWWoBe76WUMsEaueJhAHD7yTKVNAjHb2aJRmZcuCSv/H9G2/A0ZcSprLsWGRvA8RJB0mSx9L6idR4Q/MS2N0wDCUddRKfW3Y7lgtnfJmGJqEtozgMPUz5wmidXx0yhbZ6L3YcoudHNqVNSbUpL11HOBZfLIchLUSsvOkmVp1/uYokkaZTsyxcaUC9CvmGTulbR7LZKV+nZJi0CUVrfowxXN9qDQHxtL6VvL3VgTitGiuVTMeksx4xkI1wRPJ50GymnHcmZculRS0DUBtd1huyfCUwam5Q0MKmKn4VFlfPe4cLXguo2gX0WKejJpkqZk1bAzvwCfRuNTWfbeTwCnWSTI32Usxxi5Zw6GPnkcZ5WvwKTgg9hYYaVWirtij6+IOkmySIl8gIgcwxjjHHcvYe3+CGrabRGArptCYz2XqV24+aRZceYKd1/BCsbEeTcItrzXnA9RikloTkEp/7dt6f8YND5KNQVXqS1+w4wY5kv1GGDR69Fn/CFDX4VWw0t0x8Kg9RxVLkcd+MXdkk8FjciqpgRlUjevIxmcjBa2lh6ydvwndayISW4uSFr/jEFMrwb5QuQ1YA6Go2QyPU8iqvJpWQc55cyeUra9TcUeQqIUbYqwC5mimhag1pME7JezS9iu9U1SIC3xnFQQse5/uP/Ya2/hJDdKC1uIRxiUJYp7aeas8JbRKtjpEbxwnHnsczZo6Z2hJuOmhXRo2Qge1mpShvUyH9laREUbsoQfl6skgYNzB6VrPo8ydR8XooBBE108I3LFzdJPUb9BcK7PrUvfRnWmhVCzQ/OY/wT9TvTV78he99n9bbHmJpS0J31VC1vtqooOjUkKm3/BJj2nY0HJtMk535J41hc5IKrUyimZTJkk9k52KdKLX59jPvcc0yh0rQILaHwG+HYCIZ5qsh0EgvYvuiAQ7ldKjtp4aT54sr5vGTv1xF75pV2MlEZsTwvrmM5GMJc+1JtAWfk/cmsW3mj92Ga485jDsP2obYX02+OFI9cgk3a9+8YW0UHt5Hs+547Ff42w/PZ9ytjzPklFVvpHJZKpuPNAzToO+zm7PLRXMYdDK0KGZRnsWnDFnq6AZQe/lp3jr6FCwjxZYl+ZmEXCA7QGxiv0J9i+nsdN11lLMuxTQl1oQ3Wx+8qCzWbFWEsxNhtpjPsBhKlrP8m3/m7aCFI2d04bsbojcKSjgglYKdDKClefy8hl4TkNPC0tegyTsh5LvZc8m7nPfMFbQuepVamEe3BA5ft8JF+pJs5DGot9Li1+k67jAyp38X12mo166L8RV63WQlFVeu5h/X5x8pkV9h3s6H0z3US6hVqGbADRw1r54miXpfk/Zfn8HIWfuAPbzjS1Wcn3IcYa1BoMK8z+zPmL4yq3IprryvhG4Q+zFVu854OpnwxG1UOzvJ6DKuJUjph37J8AFoUrv+8FukGJjqeUU0bJ9Yd+i/+ip6L7uODc1Wru+czEWfPYwlrRPIN/qoWN3NmQZnhVolpEUdtNRlCNQikjG4KKBhecxcOcCPX7yNCSvuYsjJkq3n1WoMAQvFsGpJgITMBBpOllG1fgxFkbYQXfBtOvY/eHgkT1ficdkNpOAg2eOlNtAJ8dscYJVcqSp8tXUoZvED92D/8FqGyiuwtICebEyLZ6q8a2ayDAkf9NztmHaXWlSgRh2Vuu7TDuwIAOulBNmIhSeeReOxx/ELMcV6QCA70s0MiR4wppJQOmBXRl14Fnl9RHNY5+NV1vDGUDW7GqdKbaiSf5DSp5Xw7rwN7+yLGbI6miCeNcB7HRtz22YH89DGW7NaeHAzD1YZ4gbUxkiDAcYyyGbRYhc9qhGnHWzRWMk3nr6M6UveolgTaUGZUA8Vyqs0LHFCPgzpcTpp93zs2GSZ3YPelWOzS64lO2MqpXIDu92Wpea4YVP4IX5tyKo1Tfa9Gyp6hJYYLaFW7uGZLxxB2+ohOgyXqixdc6QMTnEjKDVisrvswrRr5yhdgC0VppmoRrr5riX/uP7pao2Gn2JLWdjbx6tfPA6zt4dytvneULLP0I0FUk6oFYpsdtvvMLomYhkOhuxkX7sg5kMhUtVYntbcJSO7PtIhGo89yfJTLsTUV6AlWbWD0RfYOW1jwBzJy5uN4YVJexBoWSKrJAMoEI7Ew6Bu9+EU2lWHoMs2OG0afVaDqf4b7P3CG0x79W7lIYmE0sRS1KwjJ1YrsbwlohjWMGObvmJMKyaV/Ch2ueUKKm0dshAQtyY4p0ViNVU0go00RRrS8AmLnjBgVHAefpUVZ5xNIvrkyCNrWWihzJgIQQeu3sam9/6WxphxZORgKcVQQk2LyX1ag8j3VOKIliCiP+jhzX1OZlSpjB+XCeTBGg6tXsRQJmHIshm95Q5MuvJcLLIkVrOUW1uTrGUWpRjQBKfXZaazQfzasyz46jkY/TLitpiWyigGMxptYT9hOAKvUMAMXyA0N6Agz1sGd1wTLWnHl4X8ZkxLfWsGCiuI3WWkViex3s6g7IHPmoxf9qYSNaiVG4rz1lSYUxreWEMmT2TgVN5zJC98j6DdE0ew+T1/YsBtpyUwaW5xFiG5JOdm6KvKTkZ5MyCvRE5LeHTnw5mwYhXW6DbWhFUcPyIv8yI61C2dHreFneb9CT0t4mYKzV3CafJ/qjv3OKvrOv8/v+f7/Z77OXM5MBcQBLmNCAqoCG7GoqVJuIlGmaaWIspqSa73ss01Ly2oZakPLbPW1bbW2tSyNBUEGxUQUrmIyGUuDDPMfc71e9/H+3POGNv+5EH9ZHt0/pyZx5lzvp/b+/N+3cgaHqlDHRDZUaQZIhWJhUXo3T20LVxGd2SAhOsr/mtNyaUvFpAVc7B0I8f/5D7siWPRjRQl10HXDUxdL3dSFGGr7IAj6Qmy8l44+wLqbJuOmEGVM4RTSGFX11BvDbI/4pG0dAbieWWYUj+UJ5yK0+prRPwocZlhlKjPpxiKS7nsEhlwVbREJG4Q7OvFTI9lQB54yCFmFNDsLJarYcarsH0Bi0KqIShxGp5rk4zrVBUNgosWccR5i1USg+xO4uLgiNpKynYB6UyRNMvnyzL00H/y3sP/Rsyz8BRZPVB/Y5Q8qtPVFCMmdStvJfWRWTiuiRWLkJLiyvewpVA6VElbWcIj/dnyLlcMCmyddxHBUDspzyHvQ8r2ceRDmCb+kM/ehjRnrXpKHZIi5Mw7FrFomaimqmFVVAXYYYm+EyaLCEt9kBZHKk7Q4mI1hInaJRCLUcGV8SlEc8RLJUpelO5UFaOlOOkfUL0t4jIVZS1m6NOK1BZFUq3hp/cTMlw8qxpdjFaCUtkc3kyWWzL5LA7VmKrk8yqmmBZeOK1aJXrBJhaOSNVaqeTLHDPf8tW9QmyjYu2dbPzEhWhajrwuPo6aeGuSMGIULUspbb3Gkcz9/bMwGFBKxZWtodxBlFtpuYdwqGeIIqniBxElcBeHg/7Xmhm66hsU7H58P4Qe+MQcgX1hrB1nq2FTv3QJkz53PnptWhVGUtapOr5iqWvrJXWX6AubNNzzODeOOZarz2pCjw3yxBqLO7fuYs/SudihPrygTu3VQ7pFrQcvDdosfmwVk7Usv/vK+Ygrby86Ncg9JqEe5M83tPFPqzoYqjPQOrOk9ZFcMOlI/nVBkkSpqEQcJVMj6kZZ/P1X2du/k7XXX8R+P0teT3DW/b/mvKYj+eePNBGE5SIqZplyM7SwnBCGYRISJ9T8IK9dfh3htc0kGyPkSg5uKETY1YiUxGw4wt5kwKzbbiQ47QxqgjjFsEYkpCljHmn1VFCkQx0QKbOEiSHdTqkHfMx8FzsvXI72znYk4EvgXcGiGxyT3W6OUVqSDZlqPvbIw9SMG61Yj3q8bFIpVCLl8kOOqGXQFY5yzCM7KVidvH3JHLNxZmoAABNvSURBVCb4Je59q4cb/9BF6eLZdMfFSh8yhSqRcqCXAq5f18V9HXkacnt4/eqPMbJy0TUsG8cMo3su9+/cw11ru7mkJkMyrLHG9ljf08rFs+v58qwJ1BYNElIXGGFO/8828k4HT100m2gpixFJc8oPW/niuDRf/vsouahF0qtRC0hK/KgfVa7arh7Q+5Nn6LrrQcxcB7aRpdZN0Bcrsy9rSqJFDtE+azSn/ehu/NhRDMhTcF1q5T6jVAaVkM1DXSHlHcZXbjzyXuJOEHNc9M37ePGKq2jseQdqq4jkfYq+Tz6sqQuj+F71jK7jzMcfh3gteU1Dj8gKKymRvRuKqLJvSIeae7cQJDKcGxR59AvjeXDrNu7YqNG7uAmnSqZCl7L7E9trKx7ihHteY+7siTy9qoc7Tvc4b3oTQUJXvTGh+oSzgzzVkeeSNV20XTYTzxPBTpJpKzeycEqM75wRp2COJJNLKmPKeY9vJ2dZvP75Y1VpO1CwmPdAK8tn13Pp/DB6YOBqZaF33LMJZGUbeWKbt7J/6a3Q20V72idta+ieRslwMF2XwNMZilcz7cFvkTpxJkYk/n5+o2LHK4enMjzwpwjkB5a98ueyy6kASEnfDIrEjAjJrMvGr92Ot/oXykLVFhp+RDytyv9E9mTBrHMzp3Paow9gxeKEKtQa0xV+VQQpXnL4zP/BNqaOH0/zrg6e+2iGDfuyXP2Wxf5lE1CcCiGV+TpO1uNV3WDBzzbzxKeauPRH65k0uoqXFh5NNCYXRJk+ReUuet+7ATc/Bdccu5ekVs2GwZGseqeTNVcdyVEZlyHfpM4z8UIW83+5g21tJa49uhatpNMWMXis1eK6mSY3nlCr+FkqmTRkqAHrpkDj7m5e+9wVJLo70cIBtrA5Qzp2yCVTEn2JOM4m2HbyVM763n1Ykfj/ws3/372X8k8POiDKc7EyIEMinEGcSTUSQwP8/sxFxLuzFL0SqWhEbUeGD4nAJBcIWcLA//R85t5yHQL1J7QknuES9sVAX6eIyzEPrOWOz8zh5qe20pDr4rMnH8+t69rZfeUsagJpPoorqqu0J1c8tI5XzQzrL2ziyXfzXPt8N6uXHsG0lGAOnlpFMnMeas9x1YtpRoTWEBa9hz4VO9TOI6eFOP7IiYTMECPEDtaC8x/bw7OWTW28m1wgjcQw+UKUu04IcdncBhK+nB8egSb4vI/rdrPxnOU0vLWbzoysBIdMQadXEhdCBeqtELVOlN0j08x9+Sfk9ZSiANUKYHSIr4MYB5S1ToJdyKEmW9+AK60PUanmsdc0s++m74oCkLhIBXRf1d2iKyw5HqVkiEQiiXnemUz+xyspiBGkDnEB1R3BKQIyD23l+4sz1McyLPhlFzVaP9nOPnZcN4+0+gKiMjfYb1vMf3Q/rdGACf0baAhn+L09nutnh7jp5CPLqLGszBC8sL6Nf1q9l03XnkBK243rjGbmI29j+DnWX3Yanl4kJq1/Pc7ih3fSEinxysXT0R2LwI1wzP1buervarjyI2lCblytACniYloXr332SyS2tVOwcgyaNhkiys+rqOtKwmEqjDwNtyxh4j8sxI3VMCgRf5WL8qGMyUFXiDrS5csOSzqGATMhyPo5Vl/7LzT8dA1GRlwbPHqcPHokQcwq94Fka8r2FJm64hYynz6bfMQgLjOtmMCJBTR+p5dfnQOnNFRzxt1v8vq48YTbcnQtH4sWzuHLhuumeGRLD5dvqeLsVC9+MctI1+c3gxa5IZu+Gyai5XrIxhuV/dOzb7bxj+uzrF9ynPLHzWhw3A9asHK72LnsJAqxAFMXM84YJ/+4jyFrH5uWHoWpXO1qmbGyi8+cEuXyk3yqgxr1DCNWkVeWLaaxuUXd1PNhOVs1wq4oxso397jYihNm4Mw5nPDgnYS8uLoZirz6fyIeBx+Wg7ZOhpMDlCFZZaUMX8ELqpkzwKo55zChaNNrFAnZHtFkEs0SBolAr1IMhPCiKSKfX8Dkay/H1KJYWpQ9WsCMh7by09PrOas+oKVUQ9PPt+H1Jej88jhqY+04jCKSM5j3yza27NxNz1em4qSihAoRfrFniM++qrHuMymO9YuUUgll6PLkjlaWrgozqbADR0spR4ZBfRyXHGNx54lxAjNO1sgp56G5P9tNKlvgmUuOw9BD9GsJ5j38LssnRDj71DrSXoz0YJ5NS64mve11+qW/KYim3HPQlD26VJKCKMocDZvVTH3jP3DNNPFSxSVZzrcPFPn878E5OB4iGL8q0SrIbKVCUKZLim1ZxB5q5ZUFlzCuv6QMYvKBix8ROo70RqWREyafy1KdiOPPPYGj//Ve9sl2ZmT53ou7WHDsRCaNiDJoD/DkliG6dg7w9cXHYwQFslqc6qLG1S+8Q1NDistmZOgIaYzQIzi9Ftdt28vpjRHOaIxihmop4rC5s48H28OM0wcZKGh44Swfn9DEvEaNjG8x6GmkjBimm+feP+wlP1DgaydNxwk0Oqp9vv38Os4eVcNHx01B6yuwYdmnSW5rIWfW4IQdJQpN2mVG86AQXDSfmpLP3uoUH33mx5TS1SSManxTTBTE9Ext/IeyWx38UFf/UVBWsSasWKsP9wlV9aV+L4KcHMX1G3lj6c0c7RnkvSG5puGYCYIgQsKTxp+F7haI6lE6Jh/D1BXXkzoqg1uqoWAaxGLClS8Rkc1awltipkILS2Kb7okTnVRnPoElBGQTQ3aJbBY3JtxcyeuQOL6w8gLWiwM4sQxhJ6sqOscfwAzVlC1jNWG1uyqOWzB0P5Rk0A+oLTmqM1Cw+0joKbxQjtzLb7L+K/9CKrsDatLU9I0APU9O6dnL1FdLaK/RENFklIaVK9D/7miqPBWmp7ZrWUeGWkuHOT+kculG2a5LcRNY7HvhRVq+voLGgQEKEZ+cJ+ZgMQxbEEYXWxyq3ZLQnkg0HMXEiy+Ez59OIRYjrZnkdZ2kGGXaQvUNyEuqAL5CIWVwhrfPAyv3cqk9zBer0BCHZ01ZfVlBlMrWIcM7r7IQF0uCChNRHBwkJbTfDFGbH2Tb3Q/Q+9zzjOkfJBv2GIyYpIvRist3uXgRt9WEkaBD85h8+1WMOGuxKo9V6fonKOAhL4+Dlb0HexN1pVHEsDLgPGgXqMJm30tr2X7NbYyORlTHNVX0FBBTUlpsDStmkMz5uLbHiFQ9exur+Mhj32GgNow2ECWRkD2+jGFrFU27ptwDKt7v5UK9Yvw+fMP6U+rfgZ9c9u8/Jum8n7Qn5pOyk1Rc/jzTwSrl0ff08eyyKzm6a4guo8hkN0x/UKI3LmeHhlExQpBYsVpHYzCIY95+DeMXLsKM/1FW8FcYkIq3lGwxISmHJW2nyIhQiPaf/5odX72XhriO7fYTDQJFsBO6aJ2RJislc1BioDhEXHxzgwTTLlhM5MZl5NIJclhUKX6Gr4xiBZKoUilS5dewHqV8rAppVi/ffCsgmAzT+1KPA4m7B0LXlb5ezig78Ub359h50XXEugfQ+zrYnSiQNtIkbB3HsshFbCKeo75DIeyTcF1ifpTga0upP/98vFCCeIUe/VdZIcOevuEKlKkeRkX6FvgOLb94huz195BKuvTGbYIBi5gfIeKGeSvjMGXAEdSGDsMlGcRJtBZJjBlD5IKPU790EdnqNNV+klAQVpJot+ImLYNSTq2qJPM4Lpo6b8oN3wrVWxEpZFOSNr8sKGWq5AmVx8cIhcgFeUJikLBnHz3feoTu5mY8v0ColGd0NMnmXDfjzTraUyZBf5axqQSd0SI1RQfb0vGdFNGbr2Dyks8p63FPAKwPFmH8OTvWXxboUsZKyg9GMTaHN2hpt4gJsm9hbdzEhiu/TsTJKdZfImcT1SJ0Vhk07Q+xa6TOxCs/T+fdP2J7oZtRyQRVQYRBKyAy72Qav3guyZnTCSXTOH459UYQccVoV4b+IQwR1fgSo10eEHE1UpHnjqeyFQ0zjGXZKis3kJxFyed1LHrWrqN096M421tw49AVyhIPh0jKAf8PH+Ptp1djxqLEnUBFS0gwwJDpkS8NMKFmCpm7bsE6ZQ61wipRstsSKC+tDySaHvKg/EWRR+q8rPS6lIpqeFDKp6xSmkq+YdC+j64rb8fsaacv30GTFaUzGqYwooHxl11C/PRp9D/zG4rf/glWdoggEsYUy6KCT8kwaB8RIfOJOSSnTWXq7BPR6upVv8w2pbckRqs6cQldqUCTwu7Q1HIpt5fdqI1Rciht3cX+Te9grX6drjfeol7sy50iVnUMI29RF0uyu9jPERcvouaChbz7bDP288+T3LpLQQySEZeIVNGaTjLr4Tvwx49Bj1SRClT2RPkwVRfEv9KAVGSFimdQdvovL1lpKNtC1TRMHD8gKuH0uUG2Xfs1vNfXUUg4DA5YpBNjiR41hfj1i8jf/wShF5tpr00x54bLadmxlf4nX2BKSUjSLu1GkRo9Q1506zVVuEc2kqupIRg1kiPqGkiPHkVR8CepmwbzZPuH6Nu7n0JfDw2texjs6CRadIhKqpowCKMRBsWwcum5jD33dMjaNC//FrXbe2lrynDmwytpffo5nHt+TFEfUHC1Ea7FP6aJGfesJF8v/sKQfJ/lH1Z+8B/O+vhLU9oOWICVWuePP6kcpMMmNL5low0VaXlzK1tX3Eb9/v3Kkbp6wlgG9rQTiVdR3WnjfulCak6ZifPcOnb9ZjUzvn8TEctn24r76X7lbepqq6kLGfRZAzREUmzobuU4K0UyFmF7KEfKiDIuOpL9Q334pkG/2Jf0D5JubKSrPwtV1Yz75BmkzjmDoeebqTt1Or899xrqm8Yz8a4l9J/6VezZ49nd1cK86cfyXvPLRHWDlmLAibfdQeJTCzHjZbDtQHZZpeD8ENZG+RH+RVvWQTfEAwZkmOar2QJ2haCrna7bV9L2cjONgUZLoZe6I8finziRyStuwG3r5aUHH+P0L3yJ5x94kI7fbeD8J3/AM5/4JIuan5TOJG986SbC73bR53u0CCiWSNM3ZDNFGoY1o2jP9uBEXWamJzN6wVy6IhZHXHYBbb/bwI7VG2k8ahTj3+hhZ8Zl0twZ7P7mQ0xqvoeuqV+kv0ZjyPLIdw0w5ogj6Dl2DHO+eyvZzGiq7ESZ1vvBus9DPicO9oeHbUCUjEsu876L7gZ4hRKRZIRtuTamtA3RfOlNKrqudaCDhvmzaHm1lVHnf5LtfS18ZukyXll0BU2dFhuPSXLcsuXsf2sjb77SzDn33srvlt/B/Bu+jDZjHKvOvZAFTz+Ou/kPPH7nv7H44W9gvLeZaGYWW174Jebq7bTGHCaeNIuW//gt8155gk13fR+neT2zH/smoYFBXl3xXSY0v8cOu5dksoH++jo++r1vYo8fiyvmNX7Z41HhOof5dXgGRKg3FS6cnDHyNTzbUcYveVcSOQukJe56zQa23PUgg7t2M0Jyphqr6ak2OfrMv8c8YRzx1n52PPo0I29cwnM338XMLjF09kidNJ1xp84jMX4SP1tyCZf+8EmCXz3Ov7+0hXnXXEjo6m9w5GtrePn+m2gKpfnF07/mvPtW8t4V3+LE9Q/Dpm28vvK7jDnpWNY+/QKz+mP0Ckg9to4Tv7IEY/4cPGmheGLMJIWcp0IbJMH6AxXGH9JAffgDcsCmOlwND58zfcCIyu1eAJ9Bu0+VruG1b7D9p0/Q9uompg5FyemQ+/g0otEkA79eT+OnF5I44wRo6yS9cR/7ptai1zewZc87VD30X0x5ZAVv3Xcne7baLLztGtbf9lU+9V+/5dkrzmPB8qvZdOnXmfmrb/PmuTdQc8pstm59g2Qxx9SuCHvrqjGmHk395eeTPnGG8unTdEFAxd+3XDiJuaVIwhFN/Z+6539IAzH8NodnQA78kJWcc/mRVCPKvsUtU3XFFLlgWipXMClzsWOIzhfX0PX8iwy+vZm6fIlaJ6A9bJKZPoHi2CTFVX9g5MVn0L/uPSbdegW/ueBKFj37U+jex4+W3sIXHvshZFt4458fobFrH/mpE4ms3kx3XYpIt8UYLcmOlI0zqZHMovlMPunjUDeCwWRUlczCxVJzSnpocr9RGqSgHDGhIv/+/0vb/9MzZLhbMex78j/+ueeptrQdhJRwSHxLksKxMnwlEZb4H0+mY1Ak3NWPvWMXO5tfYcfaF4nu6aLe8sgYJhHDIGQHDFWFiVkePaaPX7RJhGN0BRaJYkDajCrpc7tnEaquwY7Fic07nhmnfhJz6gQiI+vpMG1SmknKkQgLcFxX5YEMdx2EzCbonNQjEueirEX+Fgfk/Tl0YC+pMu3kbJFAIylYFMV1WCJxQHVWzk+sXD+FfqoYHza+BBjvaSP3zk52bnuXztZWit1tKmhenVTSMW4cyeSxE6ga1UDDtGmEGuvQq6ogLNCdUKaFUxwiXOkgy/8y30fiytOn0nNUbPdhpa5y+z7s6+NwlL0f8p46/ICkOJAemuzlIuRXBFV1ORNL6Yo2Xs0E6TTKz3X8SFljKIFjyhqk8vpgHdRh+PB/5lse/jPkz/xAH/TnMhjCYhc3BcVtkhM3EFaJCOXKj1hN9HKMZ5ms6ZUDVw4cjAMH5UP6aB/q2/xtDIjavcorRKIl5CUkbilD3fc5smXYqZy2UIGcK8FdIvb8W3n9N3ljmh6WHhzOAAAAAElFTkSuQmCC\" /></p>","thumbline_image":null,"link":null,"added_by":1,"created_at":"2022-08-24T17:24:58.000000Z","updated_at":"2022-10-10T17:08:48.000000Z"}
Slug: medicover-hospitals-hyderabad-india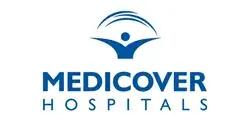 Medicover Hospital, Hyderabad
Behind Cyber Towers, In the Lane of IBIS Hotels, Hitech City, Hyderabad, Telangana – 500081
Accredited by
Medicover Hospital formerly known as Maxcure Hospital is a multi-specialty hospital located in Madhapur, Hyderabad. The hospital was established in 2011. Medicover is a worldwide known healthcare facilitator with operations in 12 countries: Germany, Poland, Moldova, Turkey, Belarus, Hungary, Bulgaria, Georgia, Romania, Sweden, Serbia, Ukraine, and India. Medicover is a leading multi-specialty hospital chain in India. It is considered one of the largest healthcare facilitators in Europe with a great presence in India. With the vision of "To be known worldwide for excellence in patient-centric healthcare, multi super-specialty expertise with precision treatment, affordable to patients", Medicover Hospital has renowned medical teams working with the best technologies and international evidence-based protocols to offer the most comprehensive treatment in all specialties of medicine. The hospital has 200 beds, 600 critical care beds, 50 operation theatres, 5000 trained paramedical & patient care staff, and 1000 super-specialty experts.
Medicover Hospital was the fastest growing multi-specialty hospital chain of the year At the World Brand Summit Dubai 2016.
Again in 2016, Medicover Hospital received the award of the best hospital for Orthopedics in National awards for excellence in Healthcare.
Also in 2016, Medicover Hospital was awarded as the best international healthcare hospital in India.
Hard work pays off, Dr. Manjula Anagani and her team at Maxcure Hospital have successfully removed 84 fibroids and the achievement is recognized by Guinness World Records.
Dr. G Anil Krishna won India's greatest leader award in 2018 by URS Asia One.
Medicover Hospital treats over 2 lakh patients every year.
Medicover Hospital performs more than 75000 simple to complex cardiac and non-cardiac procedures.
Medicover Hospital also has more than 5000 neuro surgeries and 7000 Orthopaedic surgeries.
For surgeries, they use computer navigation for hip and knee replacement for patients across India, east-European, and middle-east. With a competent and well-versed group of doctors, Medicover hospitals handle rare and critical cases.
Millions of patients visit Medicover Hospitals every year. Healthcare providers are non-stop and active 24/7. The team provides appropriate care for all patients.
Correct treatment begins with a correct diagnosis. A team of experts will listen to your needs and assess your situation from every angle to come up with the best plan.
Medicover Hospitals are equipped with the latest and state-of-the-art technologies like PET-CT Scan, Intravascular Ultrasound (IVUS), and C-ARM X-ray machine.
Following are the main Centers of Excellence: Cardiology, Orthopedic, Pulmonology, Gastroenterology, Critical Care, Emergency Care, Urology, Gynecology, Pediatrics, Dental, Internal Medicine, Neuro Sciences, Nephrology, Dermatology, ENT, Radiology, Physiotherapy, and Plastic Surgery. International Interpreter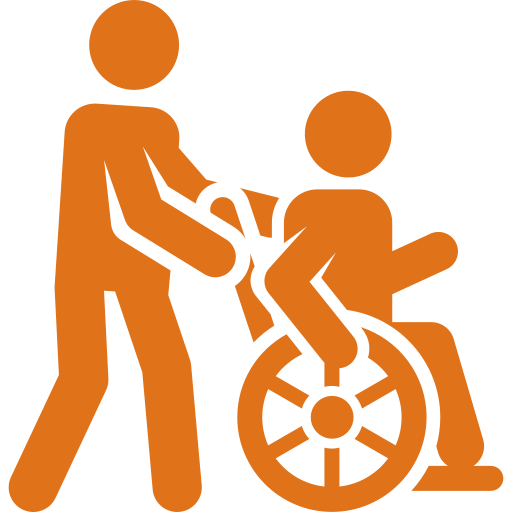 Wheelchair Assistance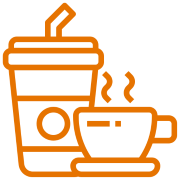 Food Court Cafeteria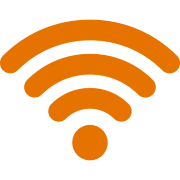 Wifi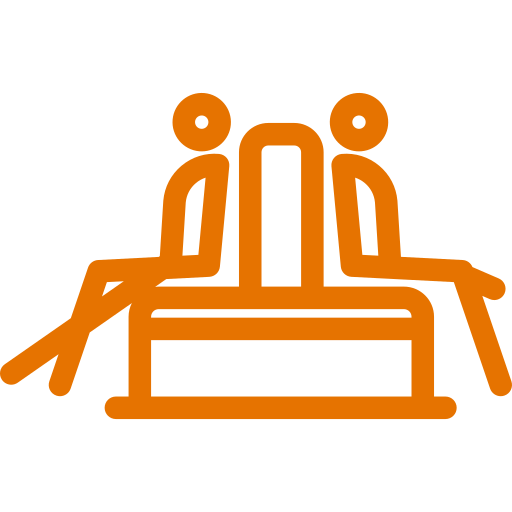 Waiting Lounge
Popular Packages at this Hospital
Medicover Hospital, Hyderabad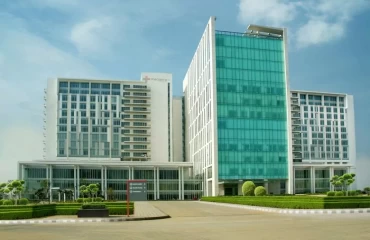 Dental Package
Benefits
2 Days Hospital
5 Days Hospital
Bollywood Smile
View Details
Medicover Hospital, Hyderabad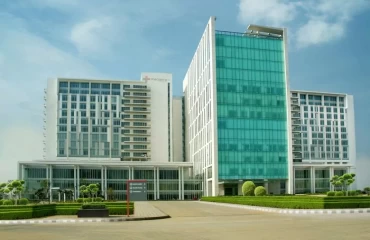 Weight Loss
Benefits
Healthy lifestyle changes
Reduced risk of chronic illnesses
Effective weight loss
Visible slimming results
View Details
WeatherDetails_Section is static
May I Know About Your Medical Needs?
Our world-class medical experts would be happy to assist you.