App/Hospital/Slug/Page.jsx
hospitalDetails-id:35
{"id":35,"slug":"hcg-cancer-hospital","title":"HCG Cancer Hospital, Mumbai","address":"HCG ICS KHUBCHANDANI CANCER CENTRE, 31 Queens Barracks, Maharishi Karve Road, opposite cooperage football ground, cooperage, Mumbai – 400021.  HCG Cancer Centre, Holy crossroad, IC colony, off Borivali – Dahisar Link Rd, Borivali (w), Mumbai – 400092.","content":"<p>HCG (Healthcare Global Enterprises Ltd) Cancer Hospital, Mumbai is India&#39;s first private comprehensive cancer hospital established to treat cancer with high-quality, evidence-based treatment methods. Its care delivery and all other services offered are structured as per NABH-Guidelines. There are 119 beds with state-of-the-art oncology facilities. By embracing global innovation and value-based medicine, HCG focuses on treating every cancer patient the right way, the first time. The primary objective of HCG Cancer Hospital is to help patients to live better and longer lives. The hospital&#39;s mission is to provide value-based medicine and clinical excellence and is recognized as the best cancer hospital. However, HCG Cancer Hospital&#39;s core values ​​are quality, integrity, innovation, collaboration, and leadership. Above all, the hospital is providing cancer care with radiation oncology and medical oncology, surgical oncology along with complete diagnostics all services available in one place.</p>","mini_content":null,"credintials":"<ul>\r\n\t<li>In HCG Cancer Center, cancer patients are provided with access to 360&deg; cancer care starting from prevention, screening, second opinion, diagnosis, and treatment to rehabilitation and palliative or supportive care.</li>\r\n\t<li>HCG Cancer Center was the first hospital in the state of Maharashtra to introduce the Electa Versa HD radiation machine, which is equipped with agility to deliver radiation with high speed and precision.</li>\r\n\t<li>HCG Cancer Centre believes in providing cancer care that is value-based and patient-centric.</li>\r\n\t<li>The multidisciplinary treatment approach helps his specialists develop a customized treatment plan based on the patient&rsquo;s cancer type, stage, and overall condition. In other words, the treatment given will be specific to the patient rather than the specific cancer type.</li>\r\n\t<li>The multidisciplinary team consists of trained and highly skilled surgical, radiation, and medical oncologists along with pain management specialists to meet the needs of our patients. This core team is supported by a competent and trained team of doctors, nutritionists, physiotherapists, and psycho-oncologists who are trained to provide round-the-clock support to patients.</li>\r\n\t<li>By VCCIRCLE awarded as &ldquo;The Most Innovative Single Specialty Healthcare Entity&rdquo;</li>\r\n\t<li>By Hosmac &amp; People Strong Awarded as &ldquo;The best place to work&rdquo;.</li>\r\n\t<li>Won &ldquo;Leader of the year&rdquo; twice continuously by Frost and Sullivan Oncology.</li>\r\n\t<li>By BMA awarded as the &ldquo;Best health care group of the year&rdquo;.</li>\r\n\t<li>Limca book of records for creating the largest model of the lung and forming a human ribbon.</li>\r\n\t<li>HCG cancer hospital is providing facilities with State of art for treatment options &ndash; Radiation therapies like IMRT, robotic surgery of CyberKnife, and IGRT.</li>\r\n\t<li>There are many facilities with excellent diagnosis options in the hospital like 3T MRI, PET CT, and PET MRI.</li>\r\n\t<li>The hospital provides various treatment options such as medical, surgical, and radiation under one roof.</li>\r\n\t<li>The HCG cancer hospital has treated 1800 patients with the use of CyberKnife technology.</li>\r\n\t<li><strong>Below given are the areas of excellence in HCG cancer hospital:</strong> Medical Oncology, Radiation, Oncology Diagnosis, Surgical Oncology, Bone marrow transplantation, Robotic surgery, and Liver transplantation.</li>\r\n</ul>","location":null,"status":1,"image":"hospitalimage/HCG (Healthcare Global Enterprises Ltd) Cancer Hospital, Mumbai.jpg","logo":"hospitallogo//2dbmSoasLPbCIHj34cMUmjNYwVFxBggzn93Ps9CR.jpg","meta_title":null,"meta_description":null,"meta_keywords":null,"city_id":2,"banner_id":21,"department_id":"[\"95\",\"62\",\"43\",\"12\",\"11\"]","diseases_id":"null","problems_id":"null","success_story_id":"null","special_feature":"[\"39\",\"60\",\"62\",\"66\",\"70\"]","rating":5,"verified_badge":0,"quality_approved_certificate":"<p><img src=\"data:image/png;base64,iVBORw0KGgoAAAANSUhEUgAAAGQAAABkCAYAAABw4pVUAAAAAXNSR0IArs4c6QAAIABJREFUeF7UvQeUXXX19v85/dw6fdIrgQBJqAkdkV40KFWkI+APVED8oYgiithoEVEQARWQIr1LF4IQpHdCS6+Tqbefft61v3eClMSX5V9d7/+wZk2GZGbuOfu72/M8e18tTdOU/9IVEqORYg7/xlRLSAD5MsQm4wNGSqr7VPWIfGQSGgZ2ZFExwI8T2mINI9GIXSjr0BokaElK1YGKltAV6Ji+ATakesCQpdMaaNTDgIzloqUaQ3aIrlUpYONHCZk0B7GO56pvQ1OvMxx+Zbp6bSEaLqD/h5+V9t80CEkCcQqpBgZEBiRo8keMJAAtJdGgF43W2MIJdJY6MDqtK0NpMWieD7oJvk8yOECpXiHSYrJBgu04GPkscUcrhpHDDGICJ8FuOCxvSRiJg9kQ8+t4loGb6MSkxLaGHTdfj7wWOSQJMRBjoqFFJsTaWmv9R03yXzVI8xblBIIVKbdoHjlLDmNEYMjJTKgkMa1DEbQUSL2YNc/fy6I/3cfK9xfQVgkZFZk4rktLJaYchdStEDeMaK1FVB2DvpzN2IrD+yMyrLAjJkyczNgvfIaxW88indRGSpE0cUh9qGbBkQMhHzEYQfP1JCZEpMqjLTlAUfMQ/add5L9qEKKUyNQYonnYirHYIVVfhPJJvMerES1czAu/vJhFb7/C7oti1ng+xUyGIJPiFQ2MVCMJEgZbM7SnOSKvRGujQWIkDDk6Nd2innFxUoeWckShntBuZViaVOlxUpItprPt179Gy4Ybo2UsGjmTEEOdCydK0cVN5aCYIPaRsyMfuWHD/Sdd5L9qkDhJSRsBpmPhpR6+qWFJCmv48PrbLLz6elbOe5mJkUHZajA+m2ExFTRnFJsfvCfvXfQHoqKJkxp0123aHrwAuiby4MFHsXk9YfXASvRcntwGU5hwwRlYtYAnTvoeI94fZM224ymsKaMnKXrNw9RNFlkpo3bdielHfRln+qbEMdRtizCJaTFcND9Bd0wVrQItwUH/TzsI/1WDqJztB+hJRKJ7pHrEwGN/p/+KO2i8M49sqhF0dBFvtTGumSe6+zk2uu1nLLr/ad547SXGv7aE0I7JRSbtaZ6WO39K6bUV9P7+ZqorFtCdJoSNhFG/OZcHvvdztt/1MyTvLiN8ewkbPXoRC/c9gw1vuYhXjjyVxKtQ1w0mmZ0QGKwe28qUU4+huNf24BYIw5gkMcm5eTSVVFKwtGa8/Q9e/1WD9HgVco5Nvu5TefQpFl75J9KFizFCD6aMxFlaZfL556Bv1cnfvzOH/N/fI+zOsPVtV/LbA49i19UhjYzkjZiu8Rvy6hHbcdjsY3n8/J/R/sA8smaCMRTRcv1PeOHnf6D9M1uQf2ERayoDTD7jCNLzbqB6+Da0XfEEK82ArX96Kk9c+GvalwzQYdpUnJiesWPY6PAjGb3f7pQLGRIzT1ZCrOQ7czgB/v/KIBJ0pURVlWeCFqfEhkEtjmlodTqXrOKxr3yNDVdWKZZg9e6bssHxhxKvqfHej+egZzOM3nsnlj//IubKfhxDQ/vuMTx96dXsULEIvColYhquyc7XXULQWyd4/W0G59yE4epUTY3k2L2YMHtvWkYWmXvId+jFZ+PDv0CbmeHeW29ix7cScifMxtlhMi9f8GvGLx0iKBjYmkEaZjFNh1IxZdOLz8bdZCaGlcHTYgpyU1KW2BpxGhHpJk6iN73m3+Q5/3YPkbzc0JqFk3z4UURVr9My5LHs5B+x6r35jNIt5nWX2fOdiOxXD+Z5TWdMi0Fw5d149RruxBHoe22OfsUDNNocOmZsSq2nn9KilRSRB6dTr9XQbBPyLvFglaJuk0Qx1TREa8+T7erA6uyi55W30XIu29x8MZpV4G+7HU77BlOZdsMF3P3KA7R/90+M7Wmgz/kKfQ88T/2xFxjpZrDrPivzNtZmmzPr0osotUkGScjqFj4JkvqykU1iNYuv/2cNkhLQkBeMS67atEo6sJhX9j+WlqWL6dhwS4xzTiO78UiWfe7LvGmG7PfEE6z86jnMX/QmowNY0wE7f+1o3v/55Xh+g0oNxmTbKfoGtUqNUsZgdU6jYkMhjIhas/TEdXJtRXKhhtVfwyn5tAYmmq1jFF3wAxLXYMXqFez5x6t45Hu/YJfffoeFR/4E27SZ9PfLeXrmV2lES5na0s3q7aYz4YE3eYXltOZHss2t19OzcTd2KgeiQK4BuuQUuVSn++9xkX+7h5BEEMSklk6SJgxc/mcG/3gD8epFDOYbaEkHsx67j1su/jm7jcjR+N0DdF7+Q3oag4zaaBNeP/x02jWHWuyR66+jj2hj8YajScZ0sdGeOzNmlx3QsllIDXRNrO2SpjGabdAYHCJTaEXzpK9OYbCHt/72BC/e/zAbvdNPJgjRqzXKOYOk7jPusL3w7nqGwn47UN+gi+zFD5PaJd4aZ7PL6d/hqVPOojA6S9eamEaUo+NbX6b9xENJKNLQLfKqoYXIijBUC/n//fq3GCRJEoIgwDRNEs1AJ6XHX8TQ936J9tdnqegp1o5bMTDvRTYLi6zZcVM2PPFAFhx2LuW4gjfCYsMNJvP+u+/RVTKoWA6N6RswaZ89GD97L7SWPOgG6PKTDdJURx9u+Ad1FKThpM2Hk+of6uG8mMRJ0OOIWLrQlT28f/NDLH7mCSa/sYQw79Ln1Zm0z650nro/iy67hc475uP88RRWXHwNI98uY1x+NqtfmEd6w1/I1E2CnbaiePG30HNdtEuWjCMFueQN5/8dg4RhiKZp6sNHw4tKBAefzpr352FXqtTGTGDr+29m2f2P88YvLqGgJ2xz3xU8ftT3mVLRMP0yQyRY2SLusQcwedddqU4dQxi7OG6WrESE4aigPkkZKi2/fLalihgGx+Tr4WOamiZDGBSGmzkpLhp6RFCv06KFeO/P593rH8R8+HmcVX2EYzPUCyn9tQw7/OYsFp38Q3ozGUZ94SDMrUZj/e4G9L8tYKglT2OzKcy66HvUutqJrSw5D8y882+JWv8WD4njGF3XaTQaZAdLPHPUKVjLFtKehTWVMka2m1nXXcZA0o+dd3n/6z9HrwxS9foIMgV6PJ3PnHw66ZG7oWUdRiVZ4jBlccahGAV06c2bDQXBGH7mqpFOQVcYWBPSWIuSaspqglOZCg5pfm+K8mRDxxmqYZsW1VxC36olJL+/B+/6O0mNGoMtOdzIxq4mrOnMsdMl5/DmF06l1dF4b3IHo2oxLctL9IxtZcubf4U5cgpxaGJl/x0BS+C8fxXtVeEhRf0XpwRphOX5PLLPoUxcuQb3pP0ZsffePHP6D7FXVxl3/JH4aT/vvPoG7W+VaBvoITfWILP3HnQf/w2S7jHECdQsjZY4QZPwVK+pzrpaaIYDCU3GB96Sqofuy0MXewyHMHn+a1sGW5o5Kb31hDCMsGKbwDWoCxTiQWcqmFWMVhsiqA/w5vm/Jpj7BNO8AisDh0k3nsfzZ57JpP6Aft3AOuNo3rvrL7S8tYTJvs2Kzg5m3n4NSzqLjMnmmkjxWhdWr1Mj1pvg6ae9/jWDyI3UIXQ8SkGVrJnDNgLumbkr7atW4XeNYtcH7uDh8y7k8/vswt/OvhBn8mQ22XwMC/5wOxmzk2WdXez+xzmEm2+ioO1C3JA8jYeFLQ95LfotiLDhDUcsndCP0BIN23TB0Aj1ps8IqBFHkfps6AaahjJwsySVsCbAmXiarsBmLZX4FqHqV91iyEsxMgbZefOYd+hXGDViNMtp0NWISb0qHa05Rs19gKSnjP/KcwycdQWJofNGRmOfp//MKr1A1kspGAlGwRoOqSaepauD9Gmvf8kgkarDNcyqhmamVFnJS/udwJYLayzushnT5xF8Z1+caZvw6B0Ps9Meu7D6e79kKKjgukUmHH4gI047gdBysUML3bapDSdnI5F60iPAJiKnwpLtp2BqhArsSySt46Sa4kFS3VP3Kg84VQ9ZXCVR+SwyHGIFGhoK5g+IcJQRLELNVriUeF4UB9iGSalSxsm5ZIMKbx1zBuabb7Ck1sOE/Ehqn9uW8VvtwMIfX0576BO2Wwz1DDA9M5ZFBYcZd16PVsxQy9pkItA0g4aZkhUv1T89i/IvGSQmoZoE5OouRibm2RNOYsZTb7LGNQk8ndjrp73NpPX043F325tl5/4G7+m5rMFi1lUXUd5hIzSzlY5IWkeDQIvwDIu8vPYoJjVDago2MskKIJ8G6uRrmkkUacSJsBUxoaZRSuwPGuWMLQ+i+ZCdJCAbD5LqLp6RIcVWxYF0SOIv8o/ESGvrAIcAI6nTEGgejazXx7LLLmfNDXeR2lnGfnE/eu54kGrfKqyuLHgN2mOblVrKBl6BnmkT2fpPFxMVutBTR+AxVflpcgA0wVw+3fUvGUQOYSkJieIKPb++jqHf387IkW28VlrOxNU17HHtBL0lhooOi7oddltsUm51mH7L72FkJzVbzqxJJpEyVk69j6GnGJpBktjNKCKorMStxMNLMgS2xWu9Pk8t7mN+yeDtVVVW91cxoyZnIQxfHPkUCy5dna10ZbLsMCrD9lM72LQgnIenyjPNMyVxCs5OnDr4qY5m6Ao3NNMAQosADUtyS1xl1V8f571zLmVkb1VOC1beYcgrE0QhVjbHyrEtWKuqtCcR9p67MONHP8LLtOImGpohYbOBaWY+nTWUp/8rST2FAb9G8txjrDjpx9Ra2tj6tl9z15eOZaNaiZqlk6+0ogUhgdOg0pJnlztuxBs1liyWAk6F75ETJERIasVo9RDPCKjZ0gk7uIGlTu/KRsrFL3rMfXsxS/wqftYlEhZPEk5iEutys806WKjXf3zWsY08Tq3MJh02szcocOTm3XRmSphahB3nEHpSAqBmW+pgKB5KjCUU8XA8M+sB1XdfZtEx36StkVKRqsIy6SNgq++fSlvLSBrdGV49/Dha28fT/YMzaNtnT7TYJPZ84qyOrUsk+HTXv2SQOE0wKiXe+vwRtC1cTOcF32FpdZCWMZNZ8aOfoq/ppWiPoGxbLMdj34dvptw9Bt1yFHIqVKw8gYYpn1JyXkLd0oi0BMMLcIwMCytw9n3P8rRnszKSWGSQ0W30OFHNmOLjdWGE3eGQlaqT3/SW5p8jXewdQdZBT2uMskM+W3A5+/PTGKlr6kBkdOGFE5XYpbgIVNaBKoZ6rdmGGKqCt3wxjx5wHDNLFovdBH2nzRgxZixLbnqUra7/EYuO+yZGZLIw4zD7wVtI2tvQjTyRoWF++hTyr3qIx/OnfZe2O1+k0G2xLFpBvxcx86CTaMwYx7I5P6e9v8qaUSPZ5t4/Y5ijSG0T307Ia/IUm32DnEIxiEgdwtoQhtGC55jM+dsqrpm/nOWhSxra5CR/WAax6xIkKbGUT9KSq9gmLIvWbELk/ym311R2cOwY3w+xLAe/HlDI5nEsl8yqtzhrn+kcNLOdDuEK05oyeEwWo2EQZhJCARKjlMTQqNVDcpaD986jzD/ku+TNHMWTvsjbz7zCYIvNXl8+ktX/8130ekCPoMC7z2Lnq+ZQMVooSDIUqvFTXuv1ECkmJfm5caBwozVBSj7RyWkVan0LWL3P11nRbjDr/G/xxjfOIUp0zDDLRuNGMFQrs1Iz2eHaS1m2wVQ60cnID7PLxBSRR5hJU9L6AH6ugNXoQ3NHMXco5it/fIRa+wwGy5DokuA99MhsnntV5DcvoXHFCrGxtlX80B0P/91a46iyWIyk+oKUNPVxTZtpesJ1x01hY6tOPaximi2YvonuWE0dRiSeM0yypwYrhvqJn5qLfvZFrNFDpv3qImJ/gDfOuoB8vY1Jl5zEvO+fT5dvMvmyH5LbbmeqDci2WgpOEqxVXkthuKQP7CaV/eFrvQaRQywFZS72SQ2JmQZdVQjMfh7Zei86sjm0mdPQKwPM+OZpPHPqd+kslwn7QwY7cmx7xQW4O2xHrLlCH6jTrKUxnvQICnvS8L0ypmnTa9o8saDCD+58hgW5kaR0YAtSq9XxnTokIkNoeoE0gCq8D9smEgBrHZcYUD3VdVy67ZA0yth6yLiwyhWHzWLnlhDN0TH1TLOnUbS6vOZQ9S4RJgNRQldS4dlfX0zXDXNplOpoGYeBVpj5m1/y+jNzmTpqJAv/95cMtXSww9wbqbtF2iwRDQgImSpoKSdnSJ6v2Wx2P5VB5H7FKGYakmoaK5OEEaHG4gsuo/W3t7Jkeo4ZV/+MXg8KrkXeNXlm7+OxfI3iiUcx+dQjCEOLnJZVELyvxwq6TjVf8QoxGfS4gR/Bz96pcsUDPZTyWQLHBM3CrnoYmkfDEg+VxN00iEJJho0hf04+5DUff/ZS1q7rkqiJViM1NXStg/FD/Vx5wEZ8dqyDZYv/Shi1iJFk3/xlSinjNcvtwG3wwIHHsOXrS+jNwvTbLmHR82/Q/9pbbNg5hvevu5UxvRYrv/RZdrzoh2Dk0OR0i/TJlk/NfklyVrMb+sf1T5N6E8+TCJ+o5Bj09rBq16+jhSWG9D6KbePoPutbrHrueRr3P6kedjRpNNtd+3vKSYhr57AcacKE/RTEVcMSlQkGInXyQo9r5g/wk4c9eowiWqtJmlbRgwZWGJJo0gzq0qr/A6gafu1rH7WCUtbpIU0p1To9xEzQTBPqsYI29ESnJaxxz2GbsP2IFMMQo4h/ZAglfyn2NqAuzWdkY+g6Tnkli3aarby/v9hBVC0RZjXSag3HsjBii7ZGlpEPziHeYAuyUlZKAWeJswjKJqiCPF/x/k9pkEg63ghqSZ0kGmTgJ39g2V0PMfWEfRiY9wzRkir5gRrVw/bH/MsTRFSY+sjt6F0TlKfIafA1mpVVGlNNpPd2SMMqsZNy1xKdk+96lzBupWFpxCKK0j2MJERPTQLdJdVcSIaD7joesGPYCLgp1bt8rEWdJVrFifj4ui4TXYimpEFkhERuq2pCNywv5MavzmKKHlKU6kt+bbag3ENLRJRhoEWWqh08vUHp4Vt57ew5tJVcUsdjdGqz1ArYIMqxqF6ixc7Rs8/mbPCjH9FW7GxCQgr0TJWBpddC/2jQ+iceIm6bEstJqVUx4l7e3PSL1Ce0s+Wdv+bxOZcytW7gvfoO+YGANZbB1JOPID72QHJmp4I8qjpIsDH8lFBcNdUYSCKyeomS1sZ2l77M0ngqrbkVBEFjLZChTnaoO1LnKJhDQH1Vj601yAeGUY0Dpm0TRcO4lGrVm1RAKmTZOi4tyahOPjaHCI0WLM3B8gapuw5bmRVuP25rxoceWhyh2cLFyA8Jm0FfXCKF2EgItX7e2v142lYNUKOCUQnob89iJxYDlSEmOgUyhsPop2/Bby8Q4tKaNnsSTWr/VEruj6b1f2qQWr2KlSkg2JV+1dUs//mvCLo7mPrnKzGsDs49di/O+u3VvDH7GPpqWT778kNY+SyaZVMzEmxR/UkzIACCqRE36ugZg14cjrziEf6eTCJOMmB6RHGErhK/YFAaqeA/oieIdSJDztRwjv6IUZoGQYzhiicNJ3gxilzr8RBdC0i1mFTPQuKiVwdozWgMWDncMOCwMREXf35D2pGCpkigSxqU12CoQkcyi4RfP44pDg7y4I470Z7PkqvpWJ7Ne902m+y7I30PPEmnYdM7egzb3ngJVadAMWwaJFafpC39lDlEvEPOl1kNGXRKlHY9jtKaBSQtbaxObbY66SRGHbYdz+9/DN3vJ7Re+3PMmVvhulkMPaFhpLiJ1Do6kcTpVBLoEInvcuXyhLOfWKP48tD0CZMxpJQglYQuKmnpxZsIb2vDpOSmmLGhVB5yUrvDKiO0kGLeIp+PGDVyDOVSlVJliLKXMFAOaaQOg2YbvhmShjoS+QQN1uQP2gCpIbjGSPSoQcbyqScaGdMlDDw6jJAbvjCaHVrBybYhvivaRkn0ck8CoaRYBPUYLROy+NyfoV1/L2FLjnTmpkz5xrE8dPk17HfGySyY/Q0iy2DTp+9gyM5TNF2MMCV0pFdqKos+VQ6RnssPYjyzRHTr3Sw4aw75PWdhbjyewZsfp9WPWDMuT/btPuqTJrDt7b9FN9oxM1azJBUqdZjLa/IVKVGjl4G4m51veZN3vRxO4hGYCWlSRNMHm/lCglxaRw/K6KmLaY0gTKoKEhzll/n8xDYO2n4KW4xOaY8CPL+HrCV6XYNQOPMC9HktvLq8nxue6+X+vpRBM4MTljFsm7qcUMsEIbbWcZmJT2y18VnzHW47bhfykYFmpBimVIcSXponWsiutbkrrtWZv92euDnY9IHLeOSAM+kYstnwqjNZcMQ3MYsahVO+RduJxyg/awtCYlv0AJowCJ/OIArFFp0AZV6ZfRzd7y4hbcvhbTeVrf/nKPoefJz+2+eSXVIjf/l3KczeC1/LUBBd7AcMXrN4VoKDNCHWbG59d5AzH17FcrudNKxgpDGRlsUJdUJTFLYeoZXgJCZaKcGb1EVXb4XdJpc4dYduZmaKqi9o2AFB4tGhdVPuC3jxpWfZdbed8I06dS3XhNT1Gk8uyfOTZ1fx+qBokipYjkMjLRKnzTbt45dmmBTNEM2LuG2/DrYfOwJHT0jMRFFhzXMtzyZFqGvbtvHrdZafPwfzuntwTtqdkV86kHcPOoPY9OivrKTNaCMqTmWTR25Ay1qYSdyE5zVN5dhP5SEKa6r72IM9/H2vozFaNVqEiehp8G4yxPTPbIH24jIWZCx2mnezisW1WKPDzP5DHqNAq+HklSasSnPsOOcePHtTVus2WCF2EOIbNlk/S2pU8e06SO8SWBTaDJKeN7lsz63Ze0Yntt4gTXQWPjPI8oXz2elzW1IJWglrdW6+4X4OOWwvRo9v4a3FK1i6tMJuO46laGsMGDm+/+AANy0oEwpEYgYkAr+s89Jx9QDPy7Cd9j5zT9mVRCAUR4imj2p711LX0qvUexZS3/3rLHcHqGox08sZGuV+lhUbtBW6GRqy2eaO69A2m4in6QgHqpCfT+0hAheFCYv+dAP6uVdRvOVrvPurW8m9PUhhdZU17R7t7kiS0w9n4lFfwvIdBEUTEHZt49ZsLWPS0EezTP7S63LArc/jNtqpOI7SZzperETXAgY6SUjDklmAVlUmF5L5PHj49mzXbjAQxlx/0wv8+U8vUPPrbLPleLbeeDxxR8i7byxjxiZTCKJ+5s1dRceEAV583GaDaV20TcnxvwfMZnS3w4+fXM7FQ0Xq5QE1X6IZBqb0OmuLARWQBK5pltu5Ro23T5xAQU+xXUsK9uGuZLhmSBKlJRBvCbx+HvvisbS/+R4tm2/CwOSxJIZFv1ln9PuLGPFKhcbXD2WDb5+EGbs0goCs9ELWRwne9VdZYr5qg3sO+wrj3lnEjBevIOjpJeuOYNVl17PgLw/imiPY6onb0V0JI2uHcGRC6sNmT2n4dXXTh978Lo9qnRhDIaFtKmzKjBLVbSdOFT20MIMWAselaJW57Qvj2TPrE2Q0LvzVQ3jJKFYN9DNl043IF3XefetZbrr+Sm678a9U6/O55caXyOQtdtp5Ox57bCWjJo+kWy8wIl9m3EY1tpq1ESdd+xLXl0aCFpLJ5/F9X+WCtZeRRsSmUL0ZlQQPN9/kyhN2QTOkCJcUvG6G3KOG+8brVA75HgsntWLvuBODkcGYvbYj/9Ct9Fz7EAumT2T2bTdRNTLkY4PUESzhU1ZZUuqa5R6e2vwgxhQ0lroVXCtLoSdmxAn70XfNPfRstBGzrroEt2sUnioNpWoYlnkoNBbCpDn8Iil02uXPsyzqwHBTDNH8RjqxoWMk8hAU5IjlW2TMEkdskuWCWZPJ6QOqcYuSlD2/dAotE2ewxUZTWfbeG2yy+QxuvuZh8plNOPDwzbjm6ifZ/6AdyeYt5s1dSLX8BkW3k0OO35IDttsSx7ToNTUOvuQxXshNJvQ85SUCDX1gEGISKYkNGXMzmVxdwYvf3oYiHromXfUnsXTJlH0ktEeDvLjFPmQGPRZOGcvs66/m9f/9Bf6rcwlzCVFV5zNPP0F/Vzud5RivKPrOj9ZZ6/UQQW2S5e/zzr4nY1X7iKVdKIf0teXIGxaFSgP7krPIzD5IdaByS7ZQ33Gk9DlpqobB8GKoJgnLyzU+c+sCvKCD0KlAPcA1Cni2gRHFGKlBIMIFs8L29QXc9tXdydkeOc3B02r4UYyWtnDhT+4GcyKVaCmre95i5la7cM/dizjwmE257toH+OIhWzB6zGiu+c19jB9dZ86vzqLTyCjm0TCzpJ7JX0ohh9z2HhGWmlWJYvnZTdRKQpYu7LsqsQu0eQ0eOnwcW7ZX0S3BrdeNx3h1cK0K8777LQqPvUj3eaey4Kq7GPn2IGlQZdAuU0wKdFx+Ph277KkoXt8M1JzjR5N6kqZNzCdpQtrD00NpnPDGCSfR+8ILtB79eczsOKytN2SsZfDcCd9QMPUu8x6g1tpNLhG1uwgPxCmkSy5RpUVBJqFfUrD2JS+t4KznakSpTqpLgpJirEknqS/cBK3SSXvbKuZsDIdtMx1FGaUWNUKWlX1iLaeGaCZ1Gzz5xHOqAb36j48y+8C9KLRlWLxkDUM977HhuA4OOmA2iwYrSibkaAbdTkqLLWnOVqzgNn98hvmlyaRZH982caoegdUEUjO+Q8M1MJMeIsbwg411fryrhOW1w2+frAYE3YkaPvX33mDB0adS8fspOJ0weQPMXbakzYixfnM3r287nj3++Bsiq6Cqto/rH5SHNLHHVCVj6SEE1NOSiOt23IGt+iNG/exruKO3JOhw6T/xHOp9C/AnTmKbO/5E6orCVb4nUdOxckOaVqZKcRjDqhAmeb79+EIufw+iDyXQj5wMK0RvjGRCYRF/P25rWpXQJEBLbWrELCuFhIaLEYWMbzWVowdxzGA14MyzrmP5qjV8+8z92XmbqdiBThwYrEjq+EIa6zoj7Zg2O8EwhLNPuGl1wHcebtDTv5Io34oW+5hJqJQtGS9ybszaAAAgAElEQVRDw9Wxk5UE6ViOHwO/278NQwR768shotezwB7q45UdD0Qv97Lp49dQ8lKevedO9jhof147+AyW6wm7vnI3Gu3kGgZm7hNJXVrPpvpiGKBQxrF8n6f22Jdcb4XuQZNHN+nk6OsuZv4PLyR44lnMQ2cz48fnEArD1uqQESAyHTYIdRpaFld5TB1fy3LYDa9zbymjKpJ1XY4eYkedbJZdwL3HbU9BIcQ+qWZTT5IPDJIzErpccHQdT+ArDc796ZVsOWsLHrj/IX736x+QSWMGBtbQZ+TWaZAg9emPHab96mkaVpFQbyFxI+xGjG+lOIGDLyPSUT9B1M4euTp3HDWZgiPhZT2yN2nnDRhikHc+dyxti5ejWwXGXXcBKwbmM2nsJJ4/6juMqruMfO1WzLRVJVfN/WgI1JI0TuVBilECTTD6WCmirIrH4s13Qy8UWdIzQOeGG+CVh1gxIiJZ0c8uv/gphb33QU8yDLnQIgp0qXnVFeHrBo4SETRo6Bn2vvJlng5FabtugxTSkFpF45avbcjsXIKhWxiaQPAGjSRlWSlSHmLFERNaBTUFP4wZLBssWTFAqbaSSy+5mntuvgRbTnrksaAqhNAnPSQkwAxtdrnmSf5ezWEY7XhZYYMF3xL8zSZwIqywQeg7TDNr/PXEaXRnxS/XTZA3BHeTqW+zxjvfOpfknkcYcfm3eOkv87CeeYWJpkt1cJDupMjo689Hm7YVSDX3McpQ89MotaUiSjQ8Q/CrmGzUoPfRJxg6+Sy6TzqGzJf3w7p7HgvmXMFEzeX9sXk2veEy/DHjcWomlYJGTpKhlFPDz9s3IpzYVEK2imaz15Xv8mxsrxfwy/sBOBkeP24cM10RMDQHZKS4aCTaBwax04TRRR05WPUwITV0Tjr5UhYsWs2Nf/4ZHcU6RUNHS13eGSoTGQVkmnOUm9BuC9chgglJegmXvTnEmc+sIojzhLYAm2BGojqziF0P09fRdJuxesTco6cwTqm+120QBdwmoiIKKd1zN+/84AIylYRirpPYq1Ic2cq7PYsZY7SR/uAExh5+uFLWfAzsRaunQZoR1iQGT0sIdF8JnJ+6+FL0G25h+pUX8rOrruRHP/wBr3z5JMz+OkG2jR2eu4+qnSMfGgrqECbNlZ8zfDV0n0ws9XxARTfZ44rFPCcFg6hA1nG1YeNpAfNPnMIEzSMxMiqnJXr4EYNYScwYNRqd0tNfQnNbOePMC9hy5tZMnjiJ7bYcR3smIJsxeG8gWLdB5MEFZeZHGXb8/TvqPlQ5oidYQUqoW6RuDauRxZRRNsfmycPGMVXSpaIbP3nJXSkBixajLXuP52YfR9JdZNJuezFi9+0JRhYYuup2nBuf5OXZW7HtJeeRUaXrR3+WVk79tJA0OV+BhEMtwK1XeOTbZ7PhEy+h7zubzs1n0NjApKOjyIoDvsObbXn2fOJ2ynaBQqihGzElPaFl2CDy3Btag5z8Qi2kqhvseflK/q6MIazPJ68WPUddr7H02CmM1BvERlYJq1Mjpv6hkKWHARPabdXzLO8ZwLfaeOjR5xg1uoU3Xl/GkYfuTFc+xtQTVlTTdRtE5tzjCgvjDNtesYCB7PCgvBarWflASl6ngllvw9EaGJk8cw8cwRZtMk+4Hk1PCnUh4wTy713D/H0OZ/5YnQ2PP5pJHRty/tUX8D/b7sngnBtZtvUU9r3m12h2QemTP1LcRCJdl3wkvIVQC1aKEQwx7/CvkX3lTUy3HbsBq1o8Yt1j0pqUpZtvyGfuvJ7QdDHjFEMYNC3FTXVVNTfLriZ7F6eeagB3+sN7vJAWIJEG8JNXMc4SGh6vfWU8k82ExBKJaHPxhp/ELKw2aFguZiNk47aMGiZdMTjEai/h/rteYO7fF/PHK/+HNYbHppFJ3qqwoGYRmnn0JGakHdJuCXUrbIYgrXVeCV32++1CVmcttCjBEtRAgERhvbNl3HKHwtc0M8ffDhnNzI5/YpBEEIfmIBH+EM/t8EWMgsHk04/Dv/c53hlYzmbTpvPCbXfSssFUtrr9SvVsP97WaGmYpp6ZqIpImJhQKru4wmv7HkNm8SIaAi2pLQYmlho7iKltOYNt/nzdOh+sVGrSXei+TuwkhImP5WnsfsfbzK20r9cg+dBGy9k8engb22RsIl21ptjYBFHCgnqFhuVg1VM2bc+oeD/Y8BWtetav/sR2m81it61HoXd0MJIIO23wbkW4+6yC/rstnw4rUgaRFQBpNMT8tMBOv3qLUkHyDJiJHIAmERXlK2SH2vCtGg4OTx0+gS3bBMlej4coMkxk4FL51Xn2s4fSWavSl0uwegbRbZfE9wmFz+mYyJi5N+Ca/zeDRDqif07iMq/teRSZFUvxRF+gQUHiaiCVDhT32ZMJc85fp0GaGGqKHmoklhgkUnH5hCeW88cF4j7r5rmtSCPNZTl9csAF248kclyloZJKzU9SlpZrTY/0EiZ12Eo3KzRR4oV869TLmOhkOOX0z6OPGknVSelKLOZXGoRGRhWqXWZAu52osTvphFMazPdtZl01X5W+ahxORrlDoQMMolyNTCVLYMaqJ5p3zBQ2EjX4+gwybEiJNzp1/rbd/nT0D9KfS+gUrgYdM0lpJB5Zt5ONnrkdy/pnBlHVqq5aej0p8cquR+D0rFBfy9ViOgQNj9Ax2OCoL5M/84x1GqQ5IpOoECjxXwmXw4BfPLeC814S/e6663jDEC2Uxkal5bxzyo6EtuBcGm6cUNV0Vg41lJJdMLBRbQKDS2AJsVd5nHfY/9Kb6+LCPQroJ51OlJPclbJ40PvAIJ1mSJudYplS6Qn7l3Ddm3VOe2YFvpdRtLFYzgqkPDGJsr4K1ZHpMjaq8fQJ0xjrJus1iJC6IkJtzutU+dus2YwaKFEu6LhRRCNKyAr3r0VoaY4ZL96HYbetI2QFaepZSVOwJQbRpZ6u8Pz2B+FUepU+Vs61ESbomkaQMdn4K0eTPe3UdRpE5SEtwVQD9RGhJqGuwX1LfI69dyn961GCa6aBbia0DtVYftrmpKHQowZOw6OUcVk5WCUUwVwSM7nTJRPXMGpV7j7km5QG8yxtaWef0lymnnM6+uwvUS+tokIb5dBQoGK7Hao+Qg1VpT5BZHHAtU/xTNRKGOTxnFTNm4gSREtsIifGjGpEvst0s8bjJ06jM7P+PkQ8X2ZxJUKYNHhp50NoX7aKXjskY4hu2cBIUsI0wDCKTHvlfux1eoifpp4tUVVE0LrSUFlxhZe2Owiz1qv0txKvDRl1NjT8rMXUrxxF8dTT1m0QKSmlfJR6PQnxsXD0BgsrKbtc/RbL7ZZ1fp9uZtH0MulQwO/3nsKXprvEaUgudhiyEvrKDSI9o/LKxJxBrncZz110KePvn8/vOiZQsk0OWP0kI+JRTH7oQirjN6E8WKOaOpiGobr7dldXOghdj+hJbGac/wSecOZGkcSK1X4tCclm5KrQrWt9JF4He7U0uPOISeqEr7dTT5u5R56fhKyXdjqEzuWrGXRibE2E34KNCREdYupFNn3lfiyz7RNtjZZ+zCBK2JBUeHXbg6DR28QaJXT6kRIe13MWm3zlKNpO/ea6DRLLLhcxiBg4xkstXLOmRNJbXv4eb2lN7OsTV5zHNFeiaQ4zcw4PHj0WO40wg4LSa9VkdMO2CdOUMWlA//33s+SCX5LrD7hm5DYk2RaOWD4PK/UIx45msz9fTiVXpKHZqtrLEpE3UyVE0dOYewdtTrq7h1q9RMmRqi3AjiNFlolGORKBnrESgnGcMFHjd59rVU3ieicGhVPRDEI5h2lVGWTEqj5KrkSLiFg8RHQFWqQMssnL92OareswSJimoSxtEaok0giEHYurvLbtwaSNNR8YRDSfYhAJWVOPP5riad9s9qzDnbma21PlbtNDJJrqwnnogmnWaDRi9r7hLZ6rd+PLJpcPKdVltEDT27DCpSROVkEXjx3sMrOrFT3MqVwhyF3dEtQ+oXNoiLv22p3p2PSkKc90bk7ZH8ve1QdobQTUGhrJTjPY9g+/peZk1D1YiUdGhBexTGIZ7PH7Z3nZn0QYDVHPZTB9KcdDIsPEiKSgkJO5Bi0YzQ9maJy7S7vC1f5vBpHn4FHhpR0Oobu3j4aroYehUkiqEQkBYc0Wpr90L4YY5OMUbpj6qRnZCuW0GlDK+FhxjZV7fx1v1TvEaVMwl8YxjsDFcYq71650X/pLMorvUkGZhqmpqSG5kfUNcD24JuDMG31eKyzFTl2CQIxmkbgNlRv0IKs6dEursm9mkN8fOotOt6JifNCoErXmkcnal7fdjVH9i+nr6KLYiFncOY7Es+mqLAejDytJ8dOxjPmfo+g66XgiOyVK+0hTGZBzeXpA58Br55MYhhpzCKVaW1vNShWlZhQraEmRzmqVuV+fwTi3jmsW1jtRG4ocW8BC0dM5DZ7del+yA6tps1yC1FJeHpjN+UatbTSbP349npkhJ8zkhy5trUFEayukXcnx1Wla+sXTid9/pbmTUIYsJX5K2Vv3aGwxna3uuqW5dE2EatKZG5AZNsj6xoCDFDovfpiqsylppoFd1wgsSVJCK8rCQ4ELYtzApNP0ufiwjdjHCcjkc80Bz9IAz15wKm3PvUv4tkHSqpGNPVZ3jCEKDNpqPejGkOongnQEFddj5h/+gLXlRthVaXpjIifHtnOeZbE7gobvIcWE8EFrDaIlwiDGzd1Yocmm4SKePm0XcmqhzvonbwQDNOUe5JmbNZ6euR+ZUi9FwxYok9gICYwIPTJIJ2zEVvf/Hs9wySiO5R+XFqVhasSGKjFFWlu2A6zU57Wjv0fhhaeJtaZBTEOWEMZEns/qkd3s/vQjCtHNS02va0rDKyIyiURrpTKfyBMN+N93XueSeWOwrTqpV8Y3pfGRzlmmJCtokY8dtOFrGuOMlTxy4vaMNfox6y3Un7wTTvsBCzSb1HYw4xArTKi2jSCMIC9kGFXMNKWqt2Frg5Rdg53mvkAj45IJUk5+aDE3rapRaxhkC3nFz/hR8AHC4IQyWBSC0QppmW90reSns3dCMLSMaKnWI+BWRa8YRE1bl3h2u89h1UvkdZMgNYj1kNiIMT2D8pabsdNNv8U3Moo8+4hB4jRKRf2diLpQhNVmgJnGPPWNcxn1yIPNKss0PqA5BWLoKRbY5ekHKLk2bb6B7gpgL+WylDDy49d9kmSadnUjZOJvF2B3TiSqvk+U5pGiW1a6Nodj5AWKHNUlU+5hWqbBvcdvwYg1K3h+vy/RUTUZqAW0jJAo14/fKJJk86poEM+2k0Axn76eU/MlmazGqrYxbHzXHVz87Bp+8+4QjUjH0l3Ceh27kCeQETl52RpkIhPfCEmsLjLpYl4/ajqdekzRdtffE0r2iQM1Ya9K0jUreXWvQyGsKq+K1aBQpEg8t6yzbN8d2PuKS/CxFa/zEYM0+ZDhZkNir1QJgc+7v/8zhcsupypubRkoJbyUv2iU3Sw7PHkfA8UMHb7U7E0riyGbUvF1G6S3sZpOvYVTHl7B5X0ZMtXVRBQIxG2NKk5o4ZtZRefKrKHs8a27Ort2phx7xXfZ5s23KHV0KA+WlRpO5OOZeSw55UYTh3JDOQ46vm6haTqJEdEW9/HcdkdwzE4H4IcZNCNLGjRBzk+wM3GC5SeEeYvdrR7uPn47zDDBtGT7kPj+ul0kSYV+kOcUkjz+JEv+9xy8tEEqQ62ixNebG1e7vBwrTzmYWaeeRiPQybrrEzmIEk9OuGEQ1htYi1ew5KDDqHr1YQ8QTZKUjFKJOcy88QqqW2xC3ncV/iV/J1N6zVZ13Vkkkr49gNV1k6k3vagUhFIyaImjxtdkI2ioawj4rEWaGqKMbJOcFvCF1a9x1uN3Yq98h8iqMGRHWI1xaHqFlsCnYYmmyyDni5RVp2rLazVoCRvEZsr77Z3Mm3Ukv5i8rVqAphDdtdeHBoBM4dI9GTBdzYNf3JRpHRls0V6ZanPKJ2Q7a3+EFD66JHTDY/Wc3xFddT11N0YmAtVgkTJIyoiyi3HtuXTsuBsYLiLN+oiHfDAWnSZ4csLFW8IYK4hYOHNHApGAmjLS1ZxHEtWFDJnkTjmO1hMPpkNUJLlmMSiKDSXHW8+gfBykylZeUuP8vzX48ZIEPVyD4WcJKaAbA+SjQZI0R9XtUg1Qtl5Se5ONrnY+9+4znHzzHMZFS6lorQRpXiXK7kaNuh2qqd+C7EpKdTzbx0h8PMtRmxW6o5ClrRO4bPa3uaFzI4X2fuAeHzIISYO00M6B+mp++/mJdLmdhI40xdLifly7+CGbym1HqRJKvHnitzDvfYikO6eqKpkaTrRI0Qmjyxk6X74FP9tFJptbB3TyIZJ7rfsqHUgQ8NfP7kZrzwARIR0UqNgm+SCi4oTkPrsTk351IXYjj6DqoSbFo4kjJcv6yiylppA8U6ZXa2XWpX9ludZFYneTxiFmOoCh1UnidrSwq3mqzAFivUGStKhQdkT/k3z3vlsYuaZMH2VipRzUsHyXAeFB8Cl4IrFp3k2oNxsyq+7juw7JxBn8YNZhPDRiCm2pzmDBhHJILnWJ0orCvjqDNTx4/DZs0SL9kkN9uJRvriFfzyWbsZMAvdbDo3sfxjgZZBL5aWiiuyZ+VMYIUnoihz3emUssKvhYR//UysU45IZ99mbW4kGSFpO4nKAnwi8EyHzFMsdm3yceI8y0IerPqh6QS+0PlO/retliD9W3JDGhbvJSyeOY617k3bKDVSwSZKSNNtBkgF3+pZmiRbGacwz1ggpPmUaDL9fWcNzNlzImXYFoqK3IoWr6ZCMpvesEohuO2gmtfwiqLctSAot6vc7Cbffn3C325u2xIzB7x6LRQ84epJxOpFurc+o2OU7dqo1cUCK12wnUlnEJOcMq8nXcXM1LsOIqce8Snt//ODp90RUIP2IRpZGal2xNXeZ1FvnSY/fiOy6ZMFVLC9Ydsj7xSyKG7r+bga+eR71do55q5H2LwJSTHFA1XDb74+9g+qbY2Yzi4l1Znq4SzbpPkeA4Aqo4AppG4lUJl7+yhPNf6KU/aiHIWWoBe76WUMsEaueJhAHD7yTKVNAjHb2aJRmZcuCSv/H9G2/A0ZcSprLsWGRvA8RJB0mSx9L6idR4Q/MS2N0wDCUddRKfW3Y7lgtnfJmGJqEtozgMPUz5wmidXx0yhbZ6L3YcoudHNqVNSbUpL11HOBZfLIchLUSsvOkmVp1/uYokkaZTsyxcaUC9CvmGTulbR7LZKV+nZJi0CUVrfowxXN9qDQHxtL6VvL3VgTitGiuVTMeksx4xkI1wRPJ50GymnHcmZculRS0DUBtd1huyfCUwam5Q0MKmKn4VFlfPe4cLXguo2gX0WKejJpkqZk1bAzvwCfRuNTWfbeTwCnWSTI32Usxxi5Zw6GPnkcZ5WvwKTgg9hYYaVWirtij6+IOkmySIl8gIgcwxjjHHcvYe3+CGrabRGArptCYz2XqV24+aRZceYKd1/BCsbEeTcItrzXnA9RikloTkEp/7dt6f8YND5KNQVXqS1+w4wY5kv1GGDR69Fn/CFDX4VWw0t0x8Kg9RxVLkcd+MXdkk8FjciqpgRlUjevIxmcjBa2lh6ydvwndayISW4uSFr/jEFMrwb5QuQ1YA6Go2QyPU8iqvJpWQc55cyeUra9TcUeQqIUbYqwC5mimhag1pME7JezS9iu9U1SIC3xnFQQse5/uP/Ya2/hJDdKC1uIRxiUJYp7aeas8JbRKtjpEbxwnHnsczZo6Z2hJuOmhXRo2Qge1mpShvUyH9laREUbsoQfl6skgYNzB6VrPo8ydR8XooBBE108I3LFzdJPUb9BcK7PrUvfRnWmhVCzQ/OY/wT9TvTV78he99n9bbHmJpS0J31VC1vtqooOjUkKm3/BJj2nY0HJtMk535J41hc5IKrUyimZTJkk9k52KdKLX59jPvcc0yh0rQILaHwG+HYCIZ5qsh0EgvYvuiAQ7ldKjtp4aT54sr5vGTv1xF75pV2MlEZsTwvrmM5GMJc+1JtAWfk/cmsW3mj92Ga485jDsP2obYX02+OFI9cgk3a9+8YW0UHt5Hs+547Ff42w/PZ9ytjzPklFVvpHJZKpuPNAzToO+zm7PLRXMYdDK0KGZRnsWnDFnq6AZQe/lp3jr6FCwjxZYl+ZmEXCA7QGxiv0J9i+nsdN11lLMuxTQl1oQ3Wx+8qCzWbFWEsxNhtpjPsBhKlrP8m3/m7aCFI2d04bsbojcKSjgglYKdDKClefy8hl4TkNPC0tegyTsh5LvZc8m7nPfMFbQuepVamEe3BA5ft8JF+pJs5DGot9Li1+k67jAyp38X12mo166L8RV63WQlFVeu5h/X5x8pkV9h3s6H0z3US6hVqGbADRw1r54miXpfk/Zfn8HIWfuAPbzjS1Wcn3IcYa1BoMK8z+zPmL4yq3IprryvhG4Q+zFVu854OpnwxG1UOzvJ6DKuJUjph37J8AFoUrv+8FukGJjqeUU0bJ9Yd+i/+ip6L7uODc1Wru+czEWfPYwlrRPIN/qoWN3NmQZnhVolpEUdtNRlCNQikjG4KKBhecxcOcCPX7yNCSvuYsjJkq3n1WoMAQvFsGpJgITMBBpOllG1fgxFkbYQXfBtOvY/eHgkT1ficdkNpOAg2eOlNtAJ8dscYJVcqSp8tXUoZvED92D/8FqGyiuwtICebEyLZ6q8a2ayDAkf9NztmHaXWlSgRh2Vuu7TDuwIAOulBNmIhSeeReOxx/ELMcV6QCA70s0MiR4wppJQOmBXRl14Fnl9RHNY5+NV1vDGUDW7GqdKbaiSf5DSp5Xw7rwN7+yLGbI6miCeNcB7HRtz22YH89DGW7NaeHAzD1YZ4gbUxkiDAcYyyGbRYhc9qhGnHWzRWMk3nr6M6UveolgTaUGZUA8Vyqs0LHFCPgzpcTpp93zs2GSZ3YPelWOzS64lO2MqpXIDu92Wpea4YVP4IX5tyKo1Tfa9Gyp6hJYYLaFW7uGZLxxB2+ohOgyXqixdc6QMTnEjKDVisrvswrRr5yhdgC0VppmoRrr5riX/uP7pao2Gn2JLWdjbx6tfPA6zt4dytvneULLP0I0FUk6oFYpsdtvvMLomYhkOhuxkX7sg5kMhUtVYntbcJSO7PtIhGo89yfJTLsTUV6AlWbWD0RfYOW1jwBzJy5uN4YVJexBoWSKrJAMoEI7Ew6Bu9+EU2lWHoMs2OG0afVaDqf4b7P3CG0x79W7lIYmE0sRS1KwjJ1YrsbwlohjWMGObvmJMKyaV/Ch2ueUKKm0dshAQtyY4p0ViNVU0go00RRrS8AmLnjBgVHAefpUVZ5xNIvrkyCNrWWihzJgIQQeu3sam9/6WxphxZORgKcVQQk2LyX1ag8j3VOKIliCiP+jhzX1OZlSpjB+XCeTBGg6tXsRQJmHIshm95Q5MuvJcLLIkVrOUW1uTrGUWpRjQBKfXZaazQfzasyz46jkY/TLitpiWyigGMxptYT9hOAKvUMAMXyA0N6Agz1sGd1wTLWnHl4X8ZkxLfWsGCiuI3WWkViex3s6g7IHPmoxf9qYSNaiVG4rz1lSYUxreWEMmT2TgVN5zJC98j6DdE0ew+T1/YsBtpyUwaW5xFiG5JOdm6KvKTkZ5MyCvRE5LeHTnw5mwYhXW6DbWhFUcPyIv8yI61C2dHreFneb9CT0t4mYKzV3CafJ/qjv3OKvrOv8/v+f7/Z77OXM5MBcQBLmNCAqoCG7GoqVJuIlGmaaWIspqSa73ss01Ly2oZakPLbPW1bbW2tSyNBUEGxUQUrmIyGUuDDPMfc71e9/H+3POGNv+5EH9ZHt0/pyZx5lzvp/b+/N+3cgaHqlDHRDZUaQZIhWJhUXo3T20LVxGd2SAhOsr/mtNyaUvFpAVc7B0I8f/5D7siWPRjRQl10HXDUxdL3dSFGGr7IAj6Qmy8l44+wLqbJuOmEGVM4RTSGFX11BvDbI/4pG0dAbieWWYUj+UJ5yK0+prRPwocZlhlKjPpxiKS7nsEhlwVbREJG4Q7OvFTI9lQB54yCFmFNDsLJarYcarsH0Bi0KqIShxGp5rk4zrVBUNgosWccR5i1USg+xO4uLgiNpKynYB6UyRNMvnyzL00H/y3sP/Rsyz8BRZPVB/Y5Q8qtPVFCMmdStvJfWRWTiuiRWLkJLiyvewpVA6VElbWcIj/dnyLlcMCmyddxHBUDspzyHvQ8r2ceRDmCb+kM/ehjRnrXpKHZIi5Mw7FrFomaimqmFVVAXYYYm+EyaLCEt9kBZHKk7Q4mI1hInaJRCLUcGV8SlEc8RLJUpelO5UFaOlOOkfUL0t4jIVZS1m6NOK1BZFUq3hp/cTMlw8qxpdjFaCUtkc3kyWWzL5LA7VmKrk8yqmmBZeOK1aJXrBJhaOSNVaqeTLHDPf8tW9QmyjYu2dbPzEhWhajrwuPo6aeGuSMGIULUspbb3Gkcz9/bMwGFBKxZWtodxBlFtpuYdwqGeIIqniBxElcBeHg/7Xmhm66hsU7H58P4Qe+MQcgX1hrB1nq2FTv3QJkz53PnptWhVGUtapOr5iqWvrJXWX6AubNNzzODeOOZarz2pCjw3yxBqLO7fuYs/SudihPrygTu3VQ7pFrQcvDdosfmwVk7Usv/vK+Ygrby86Ncg9JqEe5M83tPFPqzoYqjPQOrOk9ZFcMOlI/nVBkkSpqEQcJVMj6kZZ/P1X2du/k7XXX8R+P0teT3DW/b/mvKYj+eePNBGE5SIqZplyM7SwnBCGYRISJ9T8IK9dfh3htc0kGyPkSg5uKETY1YiUxGw4wt5kwKzbbiQ47QxqgjjFsEYkpCljHmn1VFCkQx0QKbOEiSHdTqkHfMx8FzsvXI72znYk4EvgXcGiGxyT3W6OUVqSDZlqPvbIw9SMG61Yj3q8bFIpVCLl8kOOqGXQFY5yzCM7KVidvH3JHLNxZmoAABNvSURBVCb4Je59q4cb/9BF6eLZdMfFSh8yhSqRcqCXAq5f18V9HXkacnt4/eqPMbJy0TUsG8cMo3su9+/cw11ru7mkJkMyrLHG9ljf08rFs+v58qwJ1BYNElIXGGFO/8828k4HT100m2gpixFJc8oPW/niuDRf/vsouahF0qtRC0hK/KgfVa7arh7Q+5Nn6LrrQcxcB7aRpdZN0Bcrsy9rSqJFDtE+azSn/ehu/NhRDMhTcF1q5T6jVAaVkM1DXSHlHcZXbjzyXuJOEHNc9M37ePGKq2jseQdqq4jkfYq+Tz6sqQuj+F71jK7jzMcfh3gteU1Dj8gKKymRvRuKqLJvSIeae7cQJDKcGxR59AvjeXDrNu7YqNG7uAmnSqZCl7L7E9trKx7ihHteY+7siTy9qoc7Tvc4b3oTQUJXvTGh+oSzgzzVkeeSNV20XTYTzxPBTpJpKzeycEqM75wRp2COJJNLKmPKeY9vJ2dZvP75Y1VpO1CwmPdAK8tn13Pp/DB6YOBqZaF33LMJZGUbeWKbt7J/6a3Q20V72idta+ieRslwMF2XwNMZilcz7cFvkTpxJkYk/n5+o2LHK4enMjzwpwjkB5a98ueyy6kASEnfDIrEjAjJrMvGr92Ot/oXykLVFhp+RDytyv9E9mTBrHMzp3Paow9gxeKEKtQa0xV+VQQpXnL4zP/BNqaOH0/zrg6e+2iGDfuyXP2Wxf5lE1CcCiGV+TpO1uNV3WDBzzbzxKeauPRH65k0uoqXFh5NNCYXRJk+ReUuet+7ATc/Bdccu5ekVs2GwZGseqeTNVcdyVEZlyHfpM4z8UIW83+5g21tJa49uhatpNMWMXis1eK6mSY3nlCr+FkqmTRkqAHrpkDj7m5e+9wVJLo70cIBtrA5Qzp2yCVTEn2JOM4m2HbyVM763n1Ykfj/ws3/372X8k8POiDKc7EyIEMinEGcSTUSQwP8/sxFxLuzFL0SqWhEbUeGD4nAJBcIWcLA//R85t5yHQL1J7QknuES9sVAX6eIyzEPrOWOz8zh5qe20pDr4rMnH8+t69rZfeUsagJpPoorqqu0J1c8tI5XzQzrL2ziyXfzXPt8N6uXHsG0lGAOnlpFMnMeas9x1YtpRoTWEBa9hz4VO9TOI6eFOP7IiYTMECPEDtaC8x/bw7OWTW28m1wgjcQw+UKUu04IcdncBhK+nB8egSb4vI/rdrPxnOU0vLWbzoysBIdMQadXEhdCBeqtELVOlN0j08x9+Sfk9ZSiANUKYHSIr4MYB5S1ToJdyKEmW9+AK60PUanmsdc0s++m74oCkLhIBXRf1d2iKyw5HqVkiEQiiXnemUz+xyspiBGkDnEB1R3BKQIyD23l+4sz1McyLPhlFzVaP9nOPnZcN4+0+gKiMjfYb1vMf3Q/rdGACf0baAhn+L09nutnh7jp5CPLqLGszBC8sL6Nf1q9l03XnkBK243rjGbmI29j+DnWX3Yanl4kJq1/Pc7ih3fSEinxysXT0R2LwI1wzP1buervarjyI2lCblytACniYloXr332SyS2tVOwcgyaNhkiys+rqOtKwmEqjDwNtyxh4j8sxI3VMCgRf5WL8qGMyUFXiDrS5csOSzqGATMhyPo5Vl/7LzT8dA1GRlwbPHqcPHokQcwq94Fka8r2FJm64hYynz6bfMQgLjOtmMCJBTR+p5dfnQOnNFRzxt1v8vq48YTbcnQtH4sWzuHLhuumeGRLD5dvqeLsVC9+MctI1+c3gxa5IZu+Gyai5XrIxhuV/dOzb7bxj+uzrF9ynPLHzWhw3A9asHK72LnsJAqxAFMXM84YJ/+4jyFrH5uWHoWpXO1qmbGyi8+cEuXyk3yqgxr1DCNWkVeWLaaxuUXd1PNhOVs1wq4oxso397jYihNm4Mw5nPDgnYS8uLoZirz6fyIeBx+Wg7ZOhpMDlCFZZaUMX8ELqpkzwKo55zChaNNrFAnZHtFkEs0SBolAr1IMhPCiKSKfX8Dkay/H1KJYWpQ9WsCMh7by09PrOas+oKVUQ9PPt+H1Jej88jhqY+04jCKSM5j3yza27NxNz1em4qSihAoRfrFniM++qrHuMymO9YuUUgll6PLkjlaWrgozqbADR0spR4ZBfRyXHGNx54lxAjNO1sgp56G5P9tNKlvgmUuOw9BD9GsJ5j38LssnRDj71DrSXoz0YJ5NS64mve11+qW/KYim3HPQlD26VJKCKMocDZvVTH3jP3DNNPFSxSVZzrcPFPn878E5OB4iGL8q0SrIbKVCUKZLim1ZxB5q5ZUFlzCuv6QMYvKBix8ROo70RqWREyafy1KdiOPPPYGj//Ve9sl2ZmT53ou7WHDsRCaNiDJoD/DkliG6dg7w9cXHYwQFslqc6qLG1S+8Q1NDistmZOgIaYzQIzi9Ftdt28vpjRHOaIxihmop4rC5s48H28OM0wcZKGh44Swfn9DEvEaNjG8x6GmkjBimm+feP+wlP1DgaydNxwk0Oqp9vv38Os4eVcNHx01B6yuwYdmnSW5rIWfW4IQdJQpN2mVG86AQXDSfmpLP3uoUH33mx5TS1SSManxTTBTE9Ext/IeyWx38UFf/UVBWsSasWKsP9wlV9aV+L4KcHMX1G3lj6c0c7RnkvSG5puGYCYIgQsKTxp+F7haI6lE6Jh/D1BXXkzoqg1uqoWAaxGLClS8Rkc1awltipkILS2Kb7okTnVRnPoElBGQTQ3aJbBY3JtxcyeuQOL6w8gLWiwM4sQxhJ6sqOscfwAzVlC1jNWG1uyqOWzB0P5Rk0A+oLTmqM1Cw+0joKbxQjtzLb7L+K/9CKrsDatLU9I0APU9O6dnL1FdLaK/RENFklIaVK9D/7miqPBWmp7ZrWUeGWkuHOT+kculG2a5LcRNY7HvhRVq+voLGgQEKEZ+cJ+ZgMQxbEEYXWxyq3ZLQnkg0HMXEiy+Ez59OIRYjrZnkdZ2kGGXaQvUNyEuqAL5CIWVwhrfPAyv3cqk9zBer0BCHZ01ZfVlBlMrWIcM7r7IQF0uCChNRHBwkJbTfDFGbH2Tb3Q/Q+9zzjOkfJBv2GIyYpIvRist3uXgRt9WEkaBD85h8+1WMOGuxKo9V6fonKOAhL4+Dlb0HexN1pVHEsDLgPGgXqMJm30tr2X7NbYyORlTHNVX0FBBTUlpsDStmkMz5uLbHiFQ9exur+Mhj32GgNow2ECWRkD2+jGFrFU27ptwDKt7v5UK9Yvw+fMP6U+rfgZ9c9u8/Jum8n7Qn5pOyk1Rc/jzTwSrl0ff08eyyKzm6a4guo8hkN0x/UKI3LmeHhlExQpBYsVpHYzCIY95+DeMXLsKM/1FW8FcYkIq3lGwxISmHJW2nyIhQiPaf/5odX72XhriO7fYTDQJFsBO6aJ2RJislc1BioDhEXHxzgwTTLlhM5MZl5NIJclhUKX6Gr4xiBZKoUilS5dewHqV8rAppVi/ffCsgmAzT+1KPA4m7B0LXlb5ezig78Ub359h50XXEugfQ+zrYnSiQNtIkbB3HsshFbCKeo75DIeyTcF1ifpTga0upP/98vFCCeIUe/VdZIcOevuEKlKkeRkX6FvgOLb94huz195BKuvTGbYIBi5gfIeKGeSvjMGXAEdSGDsMlGcRJtBZJjBlD5IKPU790EdnqNNV+klAQVpJot+ImLYNSTq2qJPM4Lpo6b8oN3wrVWxEpZFOSNr8sKGWq5AmVx8cIhcgFeUJikLBnHz3feoTu5mY8v0ColGd0NMnmXDfjzTraUyZBf5axqQSd0SI1RQfb0vGdFNGbr2Dyks8p63FPAKwPFmH8OTvWXxboUsZKyg9GMTaHN2hpt4gJsm9hbdzEhiu/TsTJKdZfImcT1SJ0Vhk07Q+xa6TOxCs/T+fdP2J7oZtRyQRVQYRBKyAy72Qav3guyZnTCSXTOH459UYQccVoV4b+IQwR1fgSo10eEHE1UpHnjqeyFQ0zjGXZKis3kJxFyed1LHrWrqN096M421tw49AVyhIPh0jKAf8PH+Ptp1djxqLEnUBFS0gwwJDpkS8NMKFmCpm7bsE6ZQ61wipRstsSKC+tDySaHvKg/EWRR+q8rPS6lIpqeFDKp6xSmkq+YdC+j64rb8fsaacv30GTFaUzGqYwooHxl11C/PRp9D/zG4rf/glWdoggEsYUy6KCT8kwaB8RIfOJOSSnTWXq7BPR6upVv8w2pbckRqs6cQldqUCTwu7Q1HIpt5fdqI1Rciht3cX+Te9grX6drjfeol7sy50iVnUMI29RF0uyu9jPERcvouaChbz7bDP288+T3LpLQQySEZeIVNGaTjLr4Tvwx49Bj1SRClT2RPkwVRfEv9KAVGSFimdQdvovL1lpKNtC1TRMHD8gKuH0uUG2Xfs1vNfXUUg4DA5YpBNjiR41hfj1i8jf/wShF5tpr00x54bLadmxlf4nX2BKSUjSLu1GkRo9Q1506zVVuEc2kqupIRg1kiPqGkiPHkVR8CepmwbzZPuH6Nu7n0JfDw2texjs6CRadIhKqpowCKMRBsWwcum5jD33dMjaNC//FrXbe2lrynDmwytpffo5nHt+TFEfUHC1Ea7FP6aJGfesJF8v/sKQfJ/lH1Z+8B/O+vhLU9oOWICVWuePP6kcpMMmNL5low0VaXlzK1tX3Eb9/v3Kkbp6wlgG9rQTiVdR3WnjfulCak6ZifPcOnb9ZjUzvn8TEctn24r76X7lbepqq6kLGfRZAzREUmzobuU4K0UyFmF7KEfKiDIuOpL9Q334pkG/2Jf0D5JubKSrPwtV1Yz75BmkzjmDoeebqTt1Or899xrqm8Yz8a4l9J/6VezZ49nd1cK86cfyXvPLRHWDlmLAibfdQeJTCzHjZbDtQHZZpeD8ENZG+RH+RVvWQTfEAwZkmOar2QJ2haCrna7bV9L2cjONgUZLoZe6I8finziRyStuwG3r5aUHH+P0L3yJ5x94kI7fbeD8J3/AM5/4JIuan5TOJG986SbC73bR53u0CCiWSNM3ZDNFGoY1o2jP9uBEXWamJzN6wVy6IhZHXHYBbb/bwI7VG2k8ahTj3+hhZ8Zl0twZ7P7mQ0xqvoeuqV+kv0ZjyPLIdw0w5ogj6Dl2DHO+eyvZzGiq7ESZ1vvBus9DPicO9oeHbUCUjEsu876L7gZ4hRKRZIRtuTamtA3RfOlNKrqudaCDhvmzaHm1lVHnf5LtfS18ZukyXll0BU2dFhuPSXLcsuXsf2sjb77SzDn33srvlt/B/Bu+jDZjHKvOvZAFTz+Ou/kPPH7nv7H44W9gvLeZaGYWW174Jebq7bTGHCaeNIuW//gt8155gk13fR+neT2zH/smoYFBXl3xXSY0v8cOu5dksoH++jo++r1vYo8fiyvmNX7Z41HhOof5dXgGRKg3FS6cnDHyNTzbUcYveVcSOQukJe56zQa23PUgg7t2M0Jyphqr6ak2OfrMv8c8YRzx1n52PPo0I29cwnM338XMLjF09kidNJ1xp84jMX4SP1tyCZf+8EmCXz3Ov7+0hXnXXEjo6m9w5GtrePn+m2gKpfnF07/mvPtW8t4V3+LE9Q/Dpm28vvK7jDnpWNY+/QKz+mP0Ckg9to4Tv7IEY/4cPGmheGLMJIWcp0IbJMH6AxXGH9JAffgDcsCmOlwND58zfcCIyu1eAJ9Bu0+VruG1b7D9p0/Q9uompg5FyemQ+/g0otEkA79eT+OnF5I44wRo6yS9cR/7ptai1zewZc87VD30X0x5ZAVv3Xcne7baLLztGtbf9lU+9V+/5dkrzmPB8qvZdOnXmfmrb/PmuTdQc8pstm59g2Qxx9SuCHvrqjGmHk395eeTPnGG8unTdEFAxd+3XDiJuaVIwhFN/Z+6539IAzH8NodnQA78kJWcc/mRVCPKvsUtU3XFFLlgWipXMClzsWOIzhfX0PX8iwy+vZm6fIlaJ6A9bJKZPoHi2CTFVX9g5MVn0L/uPSbdegW/ueBKFj37U+jex4+W3sIXHvshZFt4458fobFrH/mpE4ms3kx3XYpIt8UYLcmOlI0zqZHMovlMPunjUDeCwWRUlczCxVJzSnpocr9RGqSgHDGhIv/+/0vb/9MzZLhbMex78j/+ueeptrQdhJRwSHxLksKxMnwlEZb4H0+mY1Ak3NWPvWMXO5tfYcfaF4nu6aLe8sgYJhHDIGQHDFWFiVkePaaPX7RJhGN0BRaJYkDajCrpc7tnEaquwY7Fic07nhmnfhJz6gQiI+vpMG1SmknKkQgLcFxX5YEMdx2EzCbonNQjEueirEX+Fgfk/Tl0YC+pMu3kbJFAIylYFMV1WCJxQHVWzk+sXD+FfqoYHza+BBjvaSP3zk52bnuXztZWit1tKmhenVTSMW4cyeSxE6ga1UDDtGmEGuvQq6ogLNCdUKaFUxwiXOkgy/8y30fiytOn0nNUbPdhpa5y+z7s6+NwlL0f8p46/ICkOJAemuzlIuRXBFV1ORNL6Yo2Xs0E6TTKz3X8SFljKIFjyhqk8vpgHdRh+PB/5lse/jPkz/xAH/TnMhjCYhc3BcVtkhM3EFaJCOXKj1hN9HKMZ5ms6ZUDVw4cjAMH5UP6aB/q2/xtDIjavcorRKIl5CUkbilD3fc5smXYqZy2UIGcK8FdIvb8W3n9N3ljmh6WHhzOAAAAAElFTkSuQmCC\" /></p>","thumbline_image":"hospitalthumbline_image//ElQo4BgOaGMgT3qH7M15YTGKIchlHGsVz9pPbI2D.png","link":null,"added_by":1,"created_at":"2022-08-16T17:20:53.000000Z","updated_at":"2022-10-10T15:43:44.000000Z"}
Slug: hcg-cancer-hospital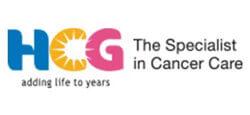 HCG Cancer Hospital, Mumbai
HCG ICS KHUBCHANDANI CANCER CENTRE, 31 Queens Barracks, Maharishi Karve Road, opposite cooperage football ground, cooperage, Mumbai – 400021. HCG Cancer Centre, Holy crossroad, IC colony, off Borivali – Dahisar Link Rd, Borivali (w), Mumbai – 400092.
Accredited by
HCG (Healthcare Global Enterprises Ltd) Cancer Hospital, Mumbai is India's first private comprehensive cancer hospital established to treat cancer with high-quality, evidence-based treatment methods. Its care delivery and all other services offered are structured as per NABH-Guidelines. There are 119 beds with state-of-the-art oncology facilities. By embracing global innovation and value-based medicine, HCG focuses on treating every cancer patient the right way, the first time. The primary objective of HCG Cancer Hospital is to help patients to live better and longer lives. The hospital's mission is to provide value-based medicine and clinical excellence and is recognized as the best cancer hospital. However, HCG Cancer Hospital's core values ​​are quality, integrity, innovation, collaboration, and leadership. Above all, the hospital is providing cancer care with radiation oncology and medical oncology, surgical oncology along with complete diagnostics all services available in one place.
In HCG Cancer Center, cancer patients are provided with access to 360° cancer care starting from prevention, screening, second opinion, diagnosis, and treatment to rehabilitation and palliative or supportive care.
HCG Cancer Center was the first hospital in the state of Maharashtra to introduce the Electa Versa HD radiation machine, which is equipped with agility to deliver radiation with high speed and precision.
HCG Cancer Centre believes in providing cancer care that is value-based and patient-centric.
The multidisciplinary treatment approach helps his specialists develop a customized treatment plan based on the patient's cancer type, stage, and overall condition. In other words, the treatment given will be specific to the patient rather than the specific cancer type.
The multidisciplinary team consists of trained and highly skilled surgical, radiation, and medical oncologists along with pain management specialists to meet the needs of our patients. This core team is supported by a competent and trained team of doctors, nutritionists, physiotherapists, and psycho-oncologists who are trained to provide round-the-clock support to patients.
By VCCIRCLE awarded as "The Most Innovative Single Specialty Healthcare Entity"
By Hosmac & People Strong Awarded as "The best place to work".
Won "Leader of the year" twice continuously by Frost and Sullivan Oncology.
By BMA awarded as the "Best health care group of the year".
Limca book of records for creating the largest model of the lung and forming a human ribbon.
HCG cancer hospital is providing facilities with State of art for treatment options – Radiation therapies like IMRT, robotic surgery of CyberKnife, and IGRT.
There are many facilities with excellent diagnosis options in the hospital like 3T MRI, PET CT, and PET MRI.
The hospital provides various treatment options such as medical, surgical, and radiation under one roof.
The HCG cancer hospital has treated 1800 patients with the use of CyberKnife technology.
Below given are the areas of excellence in HCG cancer hospital: Medical Oncology, Radiation, Oncology Diagnosis, Surgical Oncology, Bone marrow transplantation, Robotic surgery, and Liver transplantation.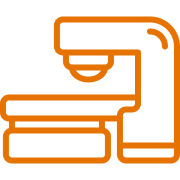 Radiotherapy International Interpreter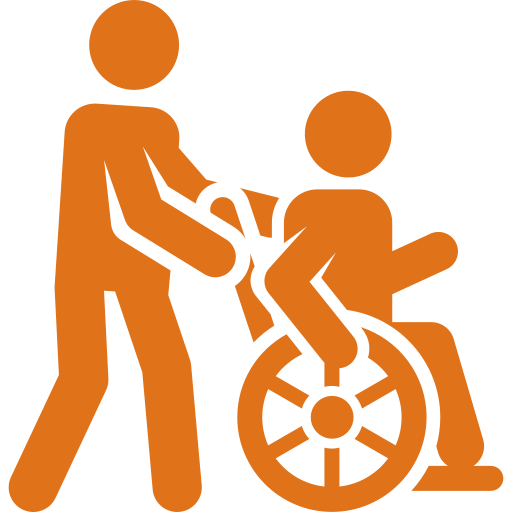 Wheelchair Assistance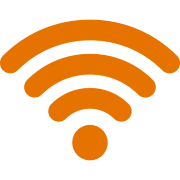 Wifi Diagnostic Lab Service
Popular Packages at this Hospital
HCG Cancer Hospital, Mumbai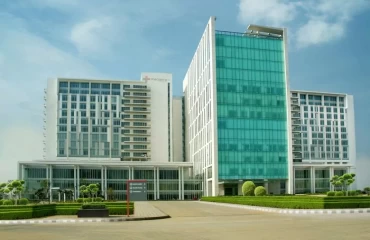 Dental Package
Benefits
2 Days Hospital
5 Days Hospital
Bollywood Smile
View Details
HCG Cancer Hospital, Mumbai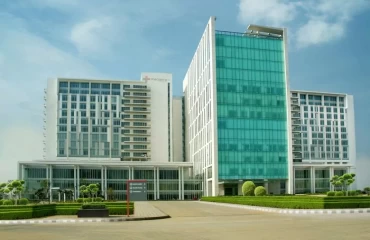 Weight Loss
Benefits
Healthy lifestyle changes
Reduced risk of chronic illnesses
Effective weight loss
Visible slimming results
View Details
WeatherDetails_Section is static
May I Know About Your Medical Needs?
Our world-class medical experts would be happy to assist you.