App/Hospital/Slug/Page.jsx
hospitalDetails-id:32
{"id":32,"slug":"fortis-medical-centre","title":"Fortis Medical Centre","address":"730, Anandapur, E. M. Bypass road, Kolkata, West Bengal – 700107, India. 111A, Rash Behari Avenue, Gariahat, Kolkata, West Bengal – 700029, India. 2 / 7, Sarat Bose Road, Opp. Minto Park, Kolkata, West Bengal – 700020, India","content":"<p>Fortis Medical Centre, Kolkata is one of the leading multi-specialty hospitals that provide comprehensive medical care to every patient. Fortis Hospital in Kolkata has highly skilled and experienced doctors and paramedical staff. Fortis Kolkata&rsquo;s specialties include Anaesthesiology, Chest Medicine, Dental, Dermatology, Diabetes, Endocrinology, ENT, General Surgery, Gynaecology &amp; Obstetrics, Hepatobiliary Surgery, Oncology, Ophthalmology, Paediatrics, Physiotherapy, Plastic &amp; Reconstructive Surgery, Psychiatry, Pulmonology, Radiology, Rheumatology, Vascular Surgery, Nephrology, and Minimal Access Surgery. Fortis Kolkata is committed to providing world-class, comprehensive healthcare services to every patient.</p>\r\n\r\n<p>Fortis Hospital and Kidney Institute at Rash Bihari is a 60 bedded hospital and a <span dir=\"RTL\">one-stop</span> solution for Nephrology and Urology diseases. The hospital is spread over an area of ​​22337 square feet with 6 floors. The hospital has a 12-bed dialysis facility, bladder and prostate surgery, urinary tract and kidney surgeries, a 24-hour dialysis unit, and 24-hour surgical and renal medical emergencies. The hospital also has facilities like the laboratory department which is managed by Super Religare Laboratory.</p>\r\n\r\n<p>Fortis Hospital located in Anandpur is a 10 storied building with an area of ​​3 lakh sq. ft. with 400 beds. The hospital has state-of-the-art facilities in Cardiac Surgery and Cardiology, Nephrology, Urology, Orthopaedics, Nephrology, Critical and Emergency Care, and digestive care.</p>","mini_content":null,"credintials":"<ul>\r\n\t<li>With a leading position in the healthcare sector, Fortis Hospital, Kolkata provides services in a safe and compassionate environment and enhances the well-being of patients and their families.</li>\r\n\t<li>The Rashbehari located hospital is providing centers of excellent services in the following departments: Renal science, Nephrology, Minimal access surgery (MAS), Gynaecology, Diabetology, Radiology, and Dental sciences.&nbsp;&nbsp;&nbsp;&nbsp;&nbsp;&nbsp;&nbsp;&nbsp;&nbsp;&nbsp;&nbsp;&nbsp;&nbsp;&nbsp;&nbsp;&nbsp;&nbsp;&nbsp;&nbsp;&nbsp;&nbsp;&nbsp;&nbsp;&nbsp;&nbsp;&nbsp;&nbsp;&nbsp;&nbsp;</li>\r\n\t<li>The Anandpur located hospital is providing centers of excellent services in the following departments: Cardiac surgery, Diabetes and Endocrinology, Ophthalmology, and Otorhinolaryngology.</li>\r\n\t<li>The Sarat bose located hospital is providing centers of excellent services in the following departments: Dental sciences, Behavioural sciences, and mental health, Bone and joint surgery, Radiology, and Ophthalmology.</li>\r\n\t<li>A Lithotripter machine is used to remove kidney stones.</li>\r\n\t<li>The hospital has the distinction of being the first to perform laparoscopic donor nephrectomy.</li>\r\n\t<li>They also perform non-invasive procedures in addition to kidney stone removal surgery.</li>\r\n\t<li>It is also a tertiary referral center for various renal conditions.</li>\r\n\t<li>The hospital has a Lithotripter machine to remove kidney stones.</li>\r\n\t<li>Accommodation, flight bookings, airport transfers, and interpreters are available for medical travelers.</li>\r\n\t<li>The center also has an inbuilt pharmacy store for the convenience of patients and visitors.</li>\r\n\t<li>The hospital has a NABL-approved blood bank.</li>\r\n\t<li>Wi-Fi-enabled campuses.</li>\r\n</ul>","location":null,"status":1,"image":"hospitalimage/Fortis Medical Centre, Kolkata 12.jpg","logo":"hospitallogo//y0dX4m1ej3H71mhNFiipQgszG6xXcd9sozw1kYL9.webp","meta_title":null,"meta_description":null,"meta_keywords":null,"city_id":7,"banner_id":18,"department_id":"[\"57\",\"56\",\"53\",\"39\",\"26\",\"16\",\"5\"]","diseases_id":"null","problems_id":"null","success_story_id":"null","special_feature":"[\"68\",\"70\",\"72\",\"73\"]","rating":5,"verified_badge":0,"quality_approved_certificate":"<p><img src=\"data:image/png;base64,iVBORw0KGgoAAAANSUhEUgAAAGQAAABkCAYAAABw4pVUAAAAAXNSR0IArs4c6QAAIABJREFUeF7tnQV0VEm3tp/T3XFXIIGgIUKCB3d316DBfZCBwQkSPLi7Owzug7sTIAQCBEkgBIh7uvv865yGZHqwMMPc+33/urXWrAl9yt+SXW/tvUvgvyiIoigA+Zes3qQgDSxtbXIZGaosjYyUoAGlUolarRZjY5MeRSe9Fob066cFwgRBEP9bmik18D8uvHr1yiTiVVS3vftuTNu0dbtF+MtEwAzIgwIjIBmFQoEopqMR1YDUDCUSKgICCkGLRkxFIRihFdOBOCAJ+1xW9OjcLKFtm+qjUtJs1pQvnzv1Pw2s/whArl8OrbZ27f4l23fvd4uJMVMoFAZoNMkgvsfbsyQt2lSjWnUP8uXNjaOjLcbGBgjZqHlKSjrv3sUQERHO8eOPOHjoDDeu30HABoXCFi1xWFmmU7ZM8SdTJ/ceUqps4YP/26MzG836+VUMDw+3mzZr89h9uy4MfvNahRZjlMp3tG5bjYH9mlOuvDuCoJALTkpMYdTIWUybMRwzM5OfWpk7d++zePE+Nm04R1qGNUqFiKlZLF26Nj7Us3vTTkWL5o35qQVmI7P/MUBEUVRt3Xp6avduU4enpxVEyxsKFVJy4cJqHB1tvltVaZTHxyfh4eGWGffVy9c4ONphbCwtY/88xMcnU616T27fisNAcEDNa0aMqrG8k2+jQV5eXtLa96+Hfx2QmJj0YpWrdj0dcj/VRiQdh5wJ3LyxA6dcjt9tXEJCEiNHzuPUyQfExadQ2NWGCxeDOHZ8ASdPnmTo0EH07vkb6zbM5pcBK6hQoRDVaxbl2vUnREREcPXSA44cu0vefLEEB1/7bnl/jhAdHUfdet25dUOBICrIkSsq4dr1bZWdnR29BUHY9EOZ/UDkfw2Q3/df7jrkl8lrw8NtUIjPWbZ8JH7dGn2zapcvPeLps2tMm7aGCxcPsGDeSib4D+HqzfPcv5FO9941sbAoTkLCHTmffr3nc+f+UdatW8bKpeepXN2FqlW9eXAnhhzOKhwdHWjcrCNn/titV+6VKxfp128L7XzLMXhQGwwNvzXDRA4dvEjr1uPQpOfB3MqUKTOqjevXq/2UH+jnbEf96YBs2XWk6IBes+4mJ9hiZhHN3XtbcXbSzYZufn1wdfVg1Ohf5H9HvokiPUPNvv176e7XEwdHB5ISY3kT+ZaZMxbQf0APNqzdyaSAEVSu1JbzF7bj4tKK0NAtspTVqFFHjh3bRnp6BpWr/ML6daNxcXHAwqIQGs0rTp+5SExsKi2a1dTrkKePI9i17xC/De/F1i2X2LHlIiFP97Nl80pKlHTXi2tmUoh3Hx5gampEfHwiJYr78uKFNSqDYFaunOLXuXP9ddnu7WxE/GmAiKKYM0fOaq/ioouq0jIuExl5lBw57D6rgqgVCZi8mBEj+7Bp8w66dfNl+vRARo4cxsG913gT9Y6evRrK6WJi4jl44BSdOjcjh0Np3r67wfBfA+nYoSHFSrgjiiKLFq0nt5ML1y8/p0f/2hTInyezzNq1+7B5cwCOjvr1mD1tM4OGtcPQUImhoQnp6SlyGik/Z+fqODsZc/3GUd1vaOndbzArlizIzDctLQNjk2oY4YnSOEgT+eFMZUtT08vZ6O/vRvkpgPTqNv7mmrXhJdXiW65dn41Paf1R9qkWOXP4UKp4BTZs8sfOwYaUlDQuXrhFvvxOhAS/pFGTylhblCM24QqdO43Fp2wB3F3dqV23AmtX7adp86pYWVtw4fwVqlaroNe4jAwNGenpmP5JEvNtN4nNW8chfEFG7ug7kmPHnzJ4oC9jJjSnadM+xMUaMmVyZypVKY1roTqI2LFv3zTev4ugarWKn3Xms6ev8fLuTHpabkqXiHt05cbv0v6S8d1e/0aEfwTInTsP65Yt2/eoRm1J3Xr2HDy4+rOiLl28zNBhIxk2eBwm5uk0atQAA4MCRL65g529JWPHzGD37mMEPzwpi7oTJszG26sorVrXyRy1X+rQv9volJQUpgYs4cbVpxw9eQhRfCFn1ax5D/b+vkr+e/rUpVStVpnyFbwo4tUCKwsFy5f7413U64vFjhkzj8DAU2SkJxAQ2LruqKH9j//d+v1tQHbuPPmia6e1Linpj9Fovi/B2FqVxc+vDdt2ruPVq7sYGfqQnnEz84AXFvaKqHevKVum7FfbolZr5D3n6rWX7Np5kKh30Tx9+hJRVKBFlJccN9fCONiZ0KpNbcqXLYxKpcTAQJWt/ilcqAFp6gzq127BspV9qVypH9NndqdihVJyekNDN+Lj72FsbPjF/AwNq6DUONOlW9mXy1cNyZutQv8S6W8BUq1qt/cXLybalSplzOUr679Z7qVLlylbtozMM0nhyOHL2NhZ4FUkPzVqtOXata8fjleu+p0F85cSHJyEgDUarTmCkIoopsl5Odrnwt7BjIwMkOgqpULg7dsPRMdGIZCOQmGGRmuCAkNQxOJW2IHOXeozcmSHL9ZZAtynZH1uBx1n1G8LqVipOI0aV6ZZ886EPdGyc89krCwsqVSpDaFP/vhiHn7dprBty33yOCdmPH560OxHl7AfAuT06dPGLVpMSYyPN1eOGluLyf4D9Cp1+vQVypUrhomJ/olaGrmT/ecR+jCSJHU4u3dv/iL18fLla7p0mcDZsxGANYivKF06F736tKJ+vco4O+f6O4OON2/ecHDfA7bu2MuZ0w8RlCYIWiXuRU3ZsG48JYt76OX77OlL1q/fzsRJw+Xf16zcS606ZXDJ68TGDUd4/jwEI2MFI0bopMW/hr37jtOyxUaMjW9y8eKe/CVKeDzPbsWzDUhERISLs3PVFwqhJJcuT6Vs2YJ6ZdStO5QWTerRu79u7c9u0Gi0dOk2jq0bT4LojqlFKMuWTqZDB31R9VN+UnylUkF6Wjrbt+/DwMCMosUKcvDgCWrVkkBz4szZC7Rt05wPHz5gZWWFSvX5knXu3FVatPiVxJjCpGszqFnbhIMHFmJk9OXlSCq/adOOTBg/mZKl8nPx4hUuXLhNWmoS4yf8+llzP0TH4mjfFVGM5fmLLbXz5nU+mZ0+yRYgoiiamJlUSEpJsxQeBC/Hw11/eTQzdSQ27g1Hjp5i6C87ePJs5XfL1ooanJ2aEf22ABniHZau7EcPv9ZyZ/85xMcnMGvmPCZPGcfMWSvp0rk5L1++wsenhBzt0qXrhD4KI/xVNHXrl5PWLiZPWMC+Q6s5efIMlSqVZ82a9bRp04p3UR/w8HTVy1+avUePn6Vh/fEoyIel9X1CQ89iZ2ehF8/GOh8vXwVjYWEq/7537yGaNKnPwoWryJc3H40a18xclj8ljI1LwM5WGljWvH+/x9vW1uL+9zrmu4CEhLyzKFWqaXxasikvwndQpEgJXkc84nnYCw4cPsaUKXuJj9OtpxcvBtOxXWfWrF8sH7CkxtrYWOvVISkphXJl2vAwOD8m5jc4c3Y5pUp668W5e+c++/afZfjwHgTOmcvYMSNZunwDx46dYO+ejfTuO5DlSxfKaSTAEhNTOXf6Ji75bHj5MpywZ5GMGtNflu7mBE5n+MjxvHuXhI2NBcaGxpgaGaLAhDr1KuFTNqvs8PAPlCzpR0yMMebmoTx9eg5bW31gfDtMQkmyDMbgoYN58uQyCoUKc/NcREWFYWNjrtcWjRYszMujUefi5r3AYt7uBYK+Bco3ARFF0cDOvnp6TLQpd27PZ/eeIxgZa3EtWIRSpTxYuGgjc+eOpESJ+nTv2o8BvzT+5gAYNnQm8+fdR8tTLl5cRvnyWZ0hndoPHjhG954dEUVo17YnO3au4u3b92zfegC/7q2xsMhqrAR2fGwyGZqMTGZYFLUYGhrKo/hL9Pzmzdto3qwZhw4d4/Klu4ybMChzwCQnJWNqphv9z55FUKRIVyRxvmo1W06cyJrxcXHxvI6IxsMznxx38MApxESbsX7zENq1682ypYFY/wWU6OgEHB0bo9XG8f79H1Z2dnbxX+uobwJSr17P16eOq3Nt2taa1q3rZ+bx8nk04ybMYefOjVy+fJJixVxl+sLUJC9xCY8xM9UfJR+i43BwqI9K60HH7i6sWTUhM68MtVreD8aNn8icwBn4+fVl7dqlZGRkYGBgkBlvxsx1TJ+2jYQELVqNDYYGhmi1afKdBlpHtMIHBK0tCkUqWkUaWnW6TOlbWNkyenQvhg9rk5mXVqslNSVNPkR++BDD4UMnCAuLZPyEQUhMgqDQdcv8BTsZNnQ7Gs17wsK2ky9fDnnWS+eim9cfUaOGLzFxN1AoBJo1H86biDA8PHKzfMXMz/ai4OCnFCsyjNz5VJrnz3d/VQ7/KiBTps85MX7MxVqtWxZj2/ZxeoAumLuZKtW9KV68KPnytyQ94wOBs0bSvn094uMSsLTKmuab1u+lZ/fNpGkfEhV1EXt7q8y8VizfgF83Xxo27My69fNo0bw9p04dxNTUhKiocBo2GMWtO5FotbkQxOeUKOPCkH798CmXl7x57UlPScfDqwYHDq6hYME8lC7ZnFmzAqjf0IdXL6O4e/cZixZs4dyFILRaNwRFFCVLWrJ9y2QKumYJJQkJiTwJfcGzsFd4FinI+tXbmT5rrFzPpKRkzM3rYqR0Y9hITwKmDJV/fxcVjYOjLUOHLODEiQPcvnsU1UfRvkL5+pw9exgDQ/3uXbxkK78MOEyNOkahJ46tLvylWfJFQM6fv1WsWpXZd+wd3hL5Nks4kGZBbuf6RL07iUJRmPbtq+PomJO5cyeizoBbt69TpoxPZjktWgzl4OEwCuXXEPxwv175LZv2o2ffViQnJVCzVnWsrCzl77NmbmLUyGUYGjlgZvGWZUtn0LJlZb20cbHJFPNuw5jxXejZs7Xet+joWPLnK8nly6fwLKJbVj6FU3/cpEevyUS8UpCRkcbkSU0ZM65X5veUlFQaNvSlUcO6VKjog4BI2XK6Q2HjJr04eeID7u4qbt/eLv82btQSRozqioWlKf4T5xB0+znnL5wkKuoBhQpV5+mzM5/1uU+ZTty8kcLJk7/2rFmzvI4a+FP4DBBJkcDOpp42JtacyKilODo4fAnIzN/CnkVRufwwwt9u1O/wVgM4sjeFDn75WLkya4aNHTeBDr7t8Z8wh+07VmSmWbZkD/36z0ehsKBa1eKcPPU5uy0tNW6ubahVuwJLl+lG6tdC2NP3eHp5ERHxBFtb/SVUStOv72SWLb+NKBoxeEg55s7RnSlOnzlHvrx5sba24sGDh7KU9imsXrWPgX0P4+YZwe27WQfaU3+co3Ll8ryKiMTNtQWjRndg0qTBuLnV5NGjzw+QCqEWkIFWPKsUBEFSxMgMnwEyZtSKTTOmnerw24QqTPHv+8X2nj51gYg3Tzly8Dz5ChQkIGCUXrxGjXpy7GgkHbqUZN3qiZnfJk+aybjxI+R/nzt3kcqVK5CapsHW1oeMNG86d87BqjUzUXxhR27YoB1mJu5s2zlBXrOzGy6cv0WTph148fIGFuaSooR+mDJ5E/7+W1Cp4rkdtBUPtyy2WIr5y9DhpCeJLF0+W064avU2+vXZS8lSBly5ohuER4+col79GryOiMLJ2Z6GDady7domFsyfQ8GC+ShT1lOv0MNHL9Gs0TLatC94afMmfz3WUq9loigqTE3rabTadBITT8g80I+GuXN3MGrkIerUtWL/fh1lnZycwuJFq3HOUwhrSxWGhgpq1a6Bv/9Spky5gqlpBG8iD2Bm+vmd+YcP8djb12bU6O5MDchaXn6kXrdvP6ZkyZHsOziEJg31l79P+Tg7Vyb6XSHqN8jNnr2T5Z+3bNmDr28LeSN//vwF+fPrlsDfRk4mcFYkHf1cWLfqt8yqOOesSeu2tZg7b6S88cdEJ5I7TxGiokIxM9M/cNrYlCE2NieiuN9eEIQPnzLRA2Tc+KUXpk4+WXH27E4MHto0s6B7Qfe/ynT+uWMeBIdSvMgMbHO85G2kPuHp4pKXu3eD2HfgIF07d6BQoWpEvMxD6XJw/pz+cvfnPB+FvMLTYxgGKlPSNY/ZsnUs7do2yBYe797FkjdvLdIzXBHVJuza3YXmLap+Ne2YMauYPfMAtvYpvHmjq396ejoLFiwn7Nkr1JoMli+fK/9et253zpxJ4/ix4VStViwzz8TEZPy6juXEya2sWbmHFq3LM2XKHMaO1V9ir19/QrmyA6lRK9/LkyeWZZ60MwGJjRVtcjvX+JCSJgjqjKx1Lz4ukRw5S/L77vXUa5C1nn6pVUZGFcjIsCEhfidm5jqZfqL/bCb466gFqXHSOcHS0pPkpIrMW1CVAf076mW1ctVOevbI2qj37rlE2/bzSU8XUaBBVJhgaPCGffumU7dulgDx1/rY21cmKT4naRkKRKUaQQPBD2fj7p5fjhoe8Zbatfy4d+8gKlUWO3Du/D2qVR2GoeE7UlNvZ2ZbuVJ9zl84wpw5cxg6dCharYiBQTkEDFFrzsvxAiYtoZBrIdq0q/3FO5i/1rFggYaEPYctewc7t29a57X0PROQ3bvP9m7dctGywcOrETizX2baCuV8OXt+g0xpHD18mfETpmBlqWTY0N9o0Dhr+rdr9xt7dseza78vTerrfg8ImIyjfSGUggNKgyS6+DXF1bUWz57nZMO6xnTo0DaznGrVulG9Wl0CpuxGixKt+IrcuU2xt8/PndtJIKSDmIRCaYBWY4pSEFAog7h//yiuhZ0/Ai5SrVJLbtwWUGuVCIIarVYldxqks3RpT2bOnsnzpwYoVA5oMj6wYfN4xo/tRdDdK5hbGMv5XL8eSsXy03HM9YzwV6d1A2vCDIYN74+5eZaA8Doihnz52lGmXGEunNcxBz8Sdu04T1vfFWzc1OFCh/a6TssEpESJDuKd23FEvFlHrpy6K0+NRkOunK3p2KEmhw7vJIeDM6fPbkT5pxElxcvIUGNk1BBnJxNehe+V00ry+5jRAbRr15yzp6/x2+h+dOk2lu2bomjXNQ/rVoxDkpq6+42Vbw637QiU01Wq1JOLlxNlDUSlkCTNCfLmyUN4RBCi2gWt4j2i1gil0kgWS0GLhUUUNWuVZs+uRyDYIxIrS0+gkEGRaPmCrg6Ehr4BrYk8ugUhnRo18nDypG6fGzgggJOnDnH3zjkMDVXsO3CUVs3W0rxlDnbs0MUJC3vJ7LkLmTRhlCymS6Rl+fIduHo1gZSUXd8kJjdt2krbtq30DrsyAIqKmJqakpR4QiUIgkYG5MKFEIvKlXrFW1k5EhO7MxPk3dvP0L6TH927+zFjxlDmBS5n1NhfPrvwadUygN/33OLkH2OpXkNH+o0Y4c/Mmf5Ih66I8Nc4586NrVUP8rs+5/GjSwwbPpNrl4M5d36t3vR+FPoCD7c+CIItIimIWkln6w6ieJOJExfi738MlWCDRlQiKlIQJFVS0RqEGERU8hBTKDJAbYxKKc2EUOITz9OyZQBHj9xAK0ojXECjTib0yXwKFcwiSiXKpnr1HliY2nHg8AyqVO3B5Uvv+fBhC5aWEn10n+QEFWmaONav2cq6jfN49y6enDnbUKCgNaGPt302QWxtHfD2akDnrt3wKGhHhar6t44+5bpw49p7zp6ZU7NqVfdTMiArVqwd2qv3wcA5szozZFiTzExLFG/E7Ts6eTs1Ne2rCmmCUA1BoUaruZA5s6ZMCaRevdo4O+ckd+5cGKjKo9GYs2PnZCZP9Ofa9QMYGWdRI39uibFxTdQZudBKgKBC0Cazf/9oGjXW7WG/DZ9H4JzDKLQOZEibg5CIoDWRulnubKXKDBu7t9wL2iIrOMTFxWJt3R5BkFgCab9IwMRMRVLC719cYRITknHJU5OAmb/Sv99OVIqbpKeHynGHDhpL+64tcLRxxiWfozyYChb05dmzVyQkHsPczJRJE6cyfsJo8rmU52nYxUwGu0j+PjwIW6ZX5vXrQZQpO4+JE+rvm+DfppkMSDvfKce2b7lbJ+TRLAoXzhoxTrmakMcljeAH8VSuVJ5atctTqZI7xYq7Y2Sk68wzZ25So8ZSJk0ux9gxPeTf2rXvyratWdoxV67dpErZVfLsePT4yBc74c8/btp4mK5d1yBigFbMQMAAe9s4ot4f1kvbvv0oduy4i4GhCZp0GwSSMTIJ52HIbnLnzjrQtm41nt/3PEArmoIqDoU6H78fbEjjhnW/WReJfyrl05X05MKcvzSQCuWLExkZiaWlJXdvh7J6zXpWrZ7D0WNXadJ4CevWd8K3vXTogypVhuOYQ2D/vot4eZtQt54vO7bt4/HjvSiVWcKtJAnmcOxO4SKmxx892FRX/lK2TO+Uq9deGcfGbsfKKmvTioh4h729NeXKV+XWzUuyUsxfFQ5atv6NPbue8uLFElxcHGWZ/eKFq1SqXE6+j6hVqxpVKo/g+vWHVK3ixtHjugPWt4K0JxkbV0bQ5kMjKXGIKhTCO54920TefJ/fGtaqNojT5w8Q8vAMrn8aUHIZorROV0PAEVGQdiYRpTKM9PTr2VLY9nD3JeyxMWUqKjh3Xsd0DBviT+Bc/8wmJKekYW7WEJ8ydly9sj2TgJQiaDVaUtPSMTU1ZunSA9SpXYqChZwy00r7mZlZA8qWK5x69swCExkQlaq+aG6eQEyMTnyTQv+BI1i8cCa9ek5lyNAOnD5zggH9D3L40Aiq1yiduYHZObYhLjqK1NQ/5IOkxNIuXbyVw4dOs3L1FPK4OCMI0kiMoUrlXJw9t+97eMjfvYu35eFd0AjSHmGMUqGhkGssISE6fanshuZNx7LvYJjM4qJMRila0qK1JTu2LfpuFokJaTRt0oqoD7bcvxeOKOqOA1qthtG/LeX3Pce5H7ILAwNDTIwrkJpuiqjN4v569OjNuDGTuXU7iGvXrtCnT3/u3A2iaVP9s1AelzZERr5HnXFax1EINBZtbGP48CELEOn3gQMns3DhOCpVaIibWynsHVXMmDFeryFKRS2MjONJTtZpnuw78AdNG9dk2pSljBrbl/DwGFxcutDBtyQDB7Zi2/aLzJnT+7ud8dvIZQTOPIJGNEbAGEGZhlbzmvj4I1hYfE6BfCnDpORkLC0aIQoOoDGVN35p+bt3bz6eRbJG6dcq07rlJAKm+nLl6iO6dlnNq4g1ODtZc/v2XZxy5SJHTkfu33+Il5cHXkU6EPwwjqSkPZiYGHLv3mO8vXWEbuvmk/Cf1JUi3i5M8l/BeH99xsHVzY8njyMlEuYTIE1EN3d7Hj7M0qsqVrQiFy+dQrJOkjRGpKXqrxRTWloyJiZtKVksNzduL5UL9+s2gLp1q3Dt4kPmLJjAwkU7GPLLTh49XkzBgo6YW3iSmBD8VUC2bj1Gp04TESmAQjRBzTsEQdIyUWGkyEPHLqmsXLnmu4BKEXr4TWDzxmjShddoNdLmr0GBMSrBGIVhGFGRR7Gw/Jx4lNJKS6+dbQ2iY06jztBgaNiaOfPbMnhQW96+jeLo0RN07tyBsWMnERAwXqbh5847xYuXy3DJk1OuX1xcEm1a9efg4eUUcetEwIx27Nt7lU2bZ+jVv1ev9axcuRU49gmQ5qKnlwX3761n8yZpDdQwdepeTp1exssXUSQm6CyT7gSdo137FuT6qLkuUdiGhi0o5pWbO/eWy4V06TyAqHfv0aQpOH5qC8uW7aVf310EP5yCu3s+FizeSo0qlfHyzq1XqbPnb1O96i8olHnQStK4kIJCotIk8VVliFPu1zx4sB8Tkx8zPUhISKZAvjokJOZDozZGVCSh0aSCaIKJkRbHnG959uzUZ4Tl0cM30JBMwwZVSE/LwMSkHQsX+9Kvb0uSU5JpXL8zNjZ2dO/ZlvoNajBo4BwWLjpDRMQqnD7qMkv7g7l5bpKTJS0aXejUcRQbN03Ta3vnTkvZuEk6vx3/BEgz0d3TCg9XQ7ZsW4qRsZK8LqV48fKmXkKJ+li2bCWDBvWXf8/ISMXQsCXeRZwIuq+75rx44SZPnz3h0P4TbN+1iuVLD9Kn33aCQ8bh4VaYlJQMLMxcUWt1mjEPQ55TpnQn0tJcZTFXKyaBKJmrGaASVLi5idy6sxFDwy+LyNmaKkB0dCJuhX1JjDclVZsIGitUBiJajQGCNpr2HQuwceP8zOyUirykpYfJtEpGhkT5tGXxks7069tcPtD6+8+iatXKxMfH0Lx5QwYOmsOihRIgK3FyysGx45eRrm5VhqlcufiYlNRYLMwtiHyjYf2G0XrV7tp1KevXS3tr5gxpJnp52xAUtIbaNdvSokUjVq46hmshD9xcXZk2YxFt2xdl0yb9jTAjIwlDw1Z4urnzIERHuhUsUI627ZsT/yGJRcsmsXThIQYMWsepM5OpWlWn81ugcBO2bphL9eodSU/LgUaQKAtp89aiEi1RqJLJVyCd+/d3Y2Dw44zzt0AKD3+Dd9EqJCYWQqu2kDUelVIZGmlZTGDtuqGUK1eEYQOXsv/IdDkraRCZmbVl8eLO9O3bTP6tm99g2rVtgUIlUqtWVQYMmsviReeJCF8qA/L+fTyPHj0hZw4n+QZUUi+ysTWmc2d/Nm7MupKQ8urYcT6bN0vCysc9BGqLtrZaPnzIkhCKFq1NUNAJuXBp6n3tDkKpqI2xiUBSko4dffosTOZ7HB3suXfvPvnyFcDaugY1a9bhxAkdrZ2apsbEWLojKIBKyIGgSENDunwILJA/npCHh/4W9Z/d2SLFi49PwcqqDAqhIEqFAygyZCNSMEareYZaczpTxA+cuY1ff9tEUspuTI2NeP78JQETV2BkYEeXntVklaRSPj24deMlSUn7ZRFXmkWSDpkkdqul/UtSnnjylunTl7Fx81S9qnp4DuJxyH204kcpy8iotmhkpCYu7lRmxNFjltDNr4Ws1bFzxyEuXTpN0J17FPX24ujxHZnxcjq3513kO5KTD8ujIOJ1JL+NmM2HN4ksXDGSQgXzISiKgeiAKH6uK5acnEbdusO5cvEDxqZaROE+MnXQAAAgAElEQVStNCZBNATRFFEwkM8hEmclWd/K9s+k4+iYSFhYFhv7qUK6zbg4MbHSvf6fbxckglHaf5TyfiiSIVMsShxRi7EcOTKJfPkcyZMnF6am+stjntwNiIgQ0Yq6Q+2MGYsIffSa4b/54eam0/MyMvIiQ+LaNPqH1xnTFrFsxRLCwnSCzPTpSxg5Mou8lX7L5dSZlJTXxMX+odtDypfvnXj58juzmNgNWFvpRMrQx29ZsWI3AVN7yut3syad2bZ9NcYm+pVt024Iu3ZoePJkJAUK6ETJzh1+JWcuewYP7SZvcK3aDGLPznBCHs+nsKv+jdyFC3eoXnU8GqSO/9StEr2h29iRmFrJPF2hA0mUwQGVoOXBw/kULqwvHNy+/YzSpSei1UoKv8kgnWMy8xYRJL4LtaSajUIwRBAzUAiWqMUXREUdxt5eX6SWuDhLy7bUa1CKI4cmfXESSuZ21lZ1qVjOkwuXs6iR4b9OxN9/hKw31r3HFGrXLUXlcmUp6ZOlYKHWqDEza0flSu7pf/wRYCQDMnz4imOzZp+qExQ0CW+vLM2+6jVbc2DfJrZuOcbGTes5d07fNExKe+XyPcpXmMjAAT4sWKi7PWvVyg8DlRF3g24QHHyDoHuPKV1sCjXrOXHksG5dlkJ0jKTZ1wmlYIJGlCz/JQCkveTj/YRoDKI00tN04EjUh0TDo0ClMMDKMpL30fp31oZGZdCq86BBK1mso9CqJH4BUZmAKM+uj0GU9iap+SoMlMYIimRETSyXLi+jdOmsK9eAgD1MHL+Jm3dm4+1dQGbAX754zcKFayjlU5AOvh3Zvu0iXbrMZ+fOATRuUkVeqlzzdeC34WPZfWCZbBMpHRtq1RrKoUPT9VhhSe/MOWc/XIsYHQ/5RJ2sWb+7R/cuO1ZOnFyPcWO7Zi1HjsUJfngBW7svy+qfIgqCO0plQdTqQ5lpVyxfjW+HdqxatZbBgwdgbFwMdYYrkVGrsbfTqQJJCmnubiOZMrUaackqFPKVsYCkq3X86DmMjCzQaiRQJMJQ5NatN0iGoKJCQNQaoFTEc+78VCpUKCrnFxz8nKJFe6LRSOcAyYGAgLFRHBUqupCeLi1ZChA1pKepKe1TglzOGhCNZKAkE7njR54ROL89JUtkaegIQh3MTKNJTLohlzFv3hK6d++sp7RXqGATnj6LJCPjst7el5KczuvXb7l69SFzA9cRFBJGWrK+odW5c0HUqBHApCl1jowZ1aOBPEMSEkRHC4uab6VDYGrqj9ua9Og3mTVLX7Fte3PatNEp1PXrO4zCrh4UcnWiUeMGZKgzMDZsiWOODN68ySIYHXNU4s7NAzjlzoZp9Os35Hbuh0JpjlarRqlMpkABCx4/0hnFVq3am4vnk9EqkhBEQ7TiB65eDqRMWR1g3wvGxjlJTZVOzLpQrHhHgh98IDn5EAYGCuLiEli+bAuOOex4+OAeM2ZN5FFIOB4eflSu5sbZ0/pS6LIl+xk1ZiLR0Td58eIV69ZcxH9SO71qFC7chieh73kVtrV87vw5r2TuetWqDdWeOftMeBgyF/fC+vpMnzdElC+lPmkWStNYOslaWkURE62j4KWwYP4KBv3Si0mTpjB+/FjGj1/NzBkHaNLUnR07dEuXVgsdOvRl61bdSf97IU+eJrx+YyJvN5JUJGi1PA5dKCvKKRUNEQQDRHlvMMLC8hmxsRIp+v0wf/5mGjasRaFCOeTIa1YfpUfPhQwbXINZc4bJv3X3G05CYgrrN8zKNLnw8KhHSIglaWmb5b1W2nOkJcva2pL0DC2e7o158vQQTRoMY9fe6XrnKckexdCgOjkcrIh8d/AjjfWxrkePXvKt32jS5i4dqrN2nU5VRwpTA+byy+A+sheFA3tvM3DQb1hZ52bLljEU8cranPr0ncnqFTeYPK0JI0fo7slbt/alTOkKlC9fitdvXtOmbUsaNerPyeOJzApsysCBLeR4pUpX4OaN7HVc1Nt4nJwaoUXS2JCoEHByjqZCpbLs2h6FILxEK7pIuoUcOTSOuvXLfB8NwMG+BO/e66S28+duU6vGXIqWUnD9atY1QtkyTVmybCLLl6xlxar5MoNdsfxwatcrw6GDOo5PrVYTERFFn14LOX1mA4MGjGNmYB+qVOrAuQub9eqyZvUBuvfYwPr1PdZ26VKvm/Qxc4aIomhqbV0jIT7eWKHVZoluMTEJFCtWiUULFtGkWWVevIyimHcVYuNCPmuoY44GvH+n4l3Uauzss+4jhg+fSpcuLXF1zYeRkRHe3s15FGzKqHHlmOg/kGdPI/llSAAH9mfvXtrL05eHIWq0qGVFa4VC0vNNRiHJTloTUCqwto7nw/vsuS4ZP2ozpSo40rRxbQ4dOUeThvNxdEziTaSOWb52/TrqdJHjx84yYeKv8gatuyKojqAw5M9KIV9Cv169/hw5svgzLtDRthFxSWpOn16co2LFQlF6gEj/WL324NYe3Xe06z+gMAvnj8nMu1ixCty4cZ7TJ4Nkxvf+/RA6d9FX4ZQiP3r0HG/PYShNXpOSmLV5fVJQluLExMRgY2NDnTq9OP1HIhWrCZz5YzNu7vUIurtPBux74caNh5TxCQAhDkQzREn5TzRCIUlgMl2vYMfOgbRsWeV7WckkorVVZeLiLzB8+ALmzz9N2XJ2nD+nu/sID49EUtk9feqSrEvQpk1TGRAPz2Y8eaLk0oUAfMp82er4W4Vv3XaUDu1X076DV/CWzf5FPsX9TAXQ3LyBmJwskJyyByNDnXKXVOlyZVpx9fpulizehl+3FjLFnJEO3oXrEPJcJwjcvvWQtPQ0KlWYi1dRBXfurP2sTocPHaN2nRry/nP+3B1qV5+NRnjKq4gj9Og8m4PHsucgIUeu6kRFOsmdZW2djqTTKygcZVYB8SmiePW7YEgRdu+4grOLFVWqdMGAYkyfU4uBA3TaMC9fviRHjpwM+2UmDg7WTJisM+Fr0WI0h/a+ZOGKlvTq0Txb5fw1krl5bZKSTBHFfQaCpInxMXwGyIiRSxfOnXF+QKMWedizK+vMsHTJdpo0q0aOHLZ09A1k/8FDHDk8n3LlPDEyMqZXn94M/3UEroUK8ssvk1mx9AGuHhqC7mYpTXT07caadSsYNngyC5fo+BxJsSBnztJEv3dHrb1AfHww5uZ/tu+Qtu/PVUcfh76iiNtk8uR/wrOnp5BO/ObmFVAIOblydT6lSxfKVkcJQnEMlZ6gDCbq7RWsrHWqQNIgHDViGiNG9aNv79EsWjIFBwdbunfxZ9PWBzRu4sSuXVlkpJSmjE8t1qxfQJVKTXn/PpTExAQsLfUNfqR4c2bvZMyY7fh28jm9ZvXIGn+u6BeVZPPlb6h98dxeCAoag9efDoqC4MmMgABGjM4aFeGv35A/b11mzxhNnvwGlCpVnrwuTkyZOo9JYx5RrEwq169mzZS+vcdhbKKgfoOaXLt6mbHjdIfJA/vO0KyFPwohL/YORjx5Mo/jp46gxIqUZHjx4jWSqaBGbSCDqFIJpKRFM2Z0Fg0hSWwzZkj7kLEcR6sxRKGQrp3VFMrvhJGJFpWhIUYGFnTqOpuoN84IqussmN+Hvn27yPWQ1JeSk5KYOXM+HXzbIXltKFtep0nTo/dUtqx+R1tfC9Zu0J3aX4S9o2yFqiQmFObly80E3btBhzaLuHFrKQ0btuLWHX0NeMmjkbVVf0xML5OU9MhUEGQ6IjN8EZCrVx/alSvf7b1SsCNDfUCOPKDnJBauGI+dXVHCwq5ia+vCq1chODnZkZaWxu07QZQrq69JOHfeBkYMP4iNVQRR7y/qjVhJPdPW2oVDBw6yZceiTCLv4MELNG/WD1FRDE1GKIEzfmXQ0Ob/mGzUaDUc2n+Xps39MFTmRy2+Y9s2f1q3rp05I9LS0mUVp62b99KydUOuXbsuU+xS8PLqwJMQFV38CrJ8pU6i+vA+QR4kkncJKVhY5GbcuDmMGNGGUqUqcfNm1hHgU+Nd8rYm4mUivYZUyr1s7tisi5KvLVmfEm7YcHJRN7/Z/T2KmLB10xJi4yOpWLE4K1ZuY9uWk5w6vYo9uy/Sq5cf9vZO3H+gu1P/a7h96xE+Pn1l2/K7Qavx8sraADt36k9SUgzrN6xk/bot9O3XXT4xSyEyMoZ27cdx/twDBEGiLGLJXyCJ1i3q49uxPsWKfdHeJbP44IfP2LzpKDu2H+T5cxGVwprUjDSqVnVm25ap5HTKWkokZnZg3+EsXh7I8eOnZEOk6Oh43N0LEPY8nAL5/TBQGLJn/680alhdr4knjl2VtWyePbstL3cJ8cnkyOnFq5dB2NnrMxx+PQLYtCaYdh1cLm7aNL3SZ531xcX5T7Hatp4Suu/3x4WGjKhA6VKeONhZUrlqMUIfhTN16mLWrtfdfC1btg5TY3tOnjzIhk36ekfSd0krw8mpLonxhShZPI6rN3ZkzogtW7ajVBixd+8pHBwtWbBgCkcOH6N+A30VnXXrDrJ50wVOnb4hM7UIStAaoxCUaLQWCB+5K1ESg4UENNoEWRyuVNmZrn7N6dyxLkplFjEqSXvXrtwlj0te1q/fxoCBXVm3bgt58zrRuXN7uV2+vv3YvS2ODO4THX0Ra2tdB8fGaNi1ey+2Nia4uDhR2qc4B/bfpFPnttSv25WlS4dhbWvC3TtPefM6nHoNqrJ/3xlat1uDdxFNws2bW3TWSV8I3zW0yJ27YcbbSAPV9p2DaN4sa3TExSQxb8ESJkwYzsqVK2nfviMD+85k7cYJxMYmUrNGXW7e0l+mtm4+Q8dOAUiOzObP78PAgbqGS+HA/mOyQ5mjx07QpnULalZvwok/9rFv/yHq1qkhq1v+kyDNAmlJ2n/gIIkJKRTxdGf29K3kK2DNoMFdOX78ND166vaRY8cuUr/+GFSCPcNHVCZgWpaDgLCwMIYMWcjevXOoX6c/+Zzz4l3aln79e/Drr5OYMP433r+P5PDRQ1hb5qFDh8aEPArD03MwRkZxpKScUXzL8eZ3AQkLCzP28embEhMrcOFCAOXK6jY4eaTEJlCjegtS0pIYMnAivfrWpnXLcbi62jN1+i9cvnyNMmVK69meS7RC48aDOHk8BlF4x4zpfRk6LEtIePUqXDb2Hz9uJj6lS8r31hs37qJY8QKMHDX4q5gkJSVhZvZlbRS1OoMTJ86SP39e+f5i4YJ1WFlaycridraSoahumTz5x1Ua1h8F6sI4OD8h7NnRL/pJ6dtjMtdun2Ln9i0Ezl1E27Zt6d69Dzeun8DKWr8OydKVtUUj2VPqtWtrnEuWdJG13P/2DJESiqJok8upYfT7txbs/r03TZpkzZTkpHRy5ylB6OPruLp58+H908wT6eo1u+jerdUXy5Z4nKbNBnLs6HO0KGjcoATrNwzG2lrft9XhI0ews8lN0L27VK5cGg+PjoQ82iXfOh7dd5tcLmoqV65IDkd7du7ax7Urt1m4eCb7D5ygbp2qmJkV5NiJLZQq4c2J46dxcy+IjY0tefPq7lGk+/K+/Waxds05lMpceBdN5vixVdjZfXVVyWyPZIanVNoxb+FQgu5e/8zpwZPQV3i4D0FQJBIdsyuHhaQV/p3w3RnyKb0oihYODnXj46KVLFzag969dDzUp9C6ZV8mThqGZ5FCxMQkUsitJUaGGbwOz7qF/FpdZk7fxMTJy3SKDppHtGtfS74Yy59P/zLrU3qJzIyJiSUtNYOnoa8oWqIwmzftplKlcjx79gIra3Nq1KjM+nWb6dL1c0czkkbm/PnrmD17H4IiNwpi6NylPKtXZ2kjfq/jPn13LVSMgwf3yED/OZy9cJsaVYejVMaTnn7NUxCEh9nJM9uAfJwpStdCTZLDwxwNPb3juXkn6ypX+h76+Dm1ajXCysqDu0E75MPVp+UgO5WRZk3vvgGsWXURQcgtb9gKZah8+AycNQCfsvpOYrKTpxTn+s37/DoykCvnbpCRXkA2ZVBrXtKseVG2bV2cqaec3fz+Gk9qp4V5XhKTXsqfBvSfzapVt7CyeseD4BOWDg5CQnbz/iFAPmXar4//9WXLQ0vbOz7hbeSVz8rq0XMILRq3oEGTL9vzZbdyt+48ZNHCVWzffpmUZCMQ86JQxCGKkkKCGpWBEhMT6aBoCIJ0Lyhp6WtkJwbSmi2pEoEJghCPgWEq7X2r07N7cypUzKSOsluVb8abL11a9egqMwyenk14FqbEo7DpjTtBW75u4vWVHP8WIFJe0yat6jbBf8NqrTYHF66MpmzZ4j+lcdnJJOJ1NLeuBxMSEkpSYjpaMRWNpJBtoMbSxAY3z/yUKOFBntz22cnup8R5+SKSfPnbosCR38Y2WDF1crfv68t+oeS/DcjHJczE0dEnMS6mrMLS8jFv3x/7oknzP22xNOL/qaLcP63Dt9JXqdKKG5etyOClmJFxoqggCN/1+vO1/P4RIJ8y3Xfg5LqmjQO7GChNGOdfl3Fj/5758pcqWap0GU6fOk8Rz4ps37GIt5Fp9B8wjRUrhtGz50LGT+iEna0VhoZmDBk6htmzxsqMr/yQgqjFyERJn97+LFs+lPr1Gv1UYDdvOUmXztMQNLb0/aX89oXzh+nfz/6NUfBTAPk4W4yrVO90/8JZZUFBvMvv++boicc/UjfJvtvaxizzNL9g8Wp+Hbye9IxzcjZFvZoQdH8/xb27sWXrRDy9dNJYbud6hEfoLpXGjJzBi/A3GBpr2LPrObGxOk5OChHh73D+k0HPj9RNinvr1kNKl+qDSpmfchXNU7ftneXmbGuq29H/YfhpgHyqhyiKSg/PNrFPHqnNNdpoTvwxm5o1Sv9QNQ0MnPHt0Ib163TqqSWK1eRxiAn2uRIxMEjBzCwvd+/swLuIL9t3ziR/fsl5ckkmBwxl1G/dWb/2OLZ2pjRuoqOLvL0bc++eDpAZM1YwalQAMTH3sfqTk5zsVPDevacUL9YEQ4U3OfNEpS1fvtWubt2cSdlJm904Px2QTwUfPHi9wCT/JU/v3IpFLabi26EyGzfqu+DIbiWlePVqt+PoCZ1RZRHvujy4d4yiXh3Ytn0mnkWckRyjRUa+o2BB6T5dMkUYxqq1OstezyKNCX6QNUN+pFwp7vTJexg7cQVKwRxTmzT27Z1UtWrFkrrp+pPDvwbIp3pKj7OMHLn6wJYtR2sqBVusbTNYv34yDRp83R3s99pY2L0oj0OC8CnTljWrJ+HtrXsx4enTZ0gOld3dXXnx/DWvXkRSqWpJSpSsyu1bZ7+Xrd736zce0abNCCLCk2TfW42a+jyZPm1cbQ8Pm2w7tPyhAj9G/tcBkcoRRdHQxrxualKqo1CkaDr376bJajzmlomsWD6Oxo3LYmKiu6n73wqS0sLFS3fp3HUi4S/BULpJUEhKe8bcvjWhfrFiRX7Mlu5vNuR/BJCBA5ffXLliX8nZczrSv5+O4ZX8uhct2oHw8DRUigJoxLfY2GvZvWMC1aqV/JvN+bFkN28F0953Ik9DI1EKucjQRGJpbsytW2so6OokMw0qZRXJYIGkpCMupqamr36shB+P/a8DsmHTyRk9Oq8fkcP5HS9fftkkOjkllWNHLzBocCCvX8WhID+CSlKie4Onhy2uhfNQp05lini7UqGcV7bdM2m0IveCwrhy9TaXLt3j9q1QHj6MRpTdbZiiFaOwsjRl+owBdOhUDfMvvOBz5+4jfEr44+ySzIsX+//1/vpXC0hISHCwsmoRZWiQQnLKuWw5ZHn3Pp4cjl1RKoMY8Mv4I2dOnS0V/SHG7l2USpmSKrnbkB78kvhhSYla8nsvmSlIzfioMS//bYAo62xpEMUUTExU2Foli7nz2qTY2RV7e+JYUP4uvcuycrFOI/F7YcyYlcyefprGLR2v7N45/9seeL6X2Xe+/2uASE8cCYJrhkrhzvNXqzPfEPlefW1sG5MQm87ylT3sevRoE/2t+Gq1ukVysvqBpaXxIyne77/fti5bNq+3k5OtvjnxXzKpUrWL+sL5OOX+A7/SsMHnrx58qcxiRVsS8lDkzds13e3sbLJndfq9xn7h+78GSK9eAaFr14QVmju3Fv0/6jl9r35ly3Xh5vUMlq9os6dHj+Ytvxf/736XJL8SJXonv38v+ZH/sg/3v+Ytnf5VqooysZmaesHd2Fg3CH52+FcAWbl21/A+3Q7MdM4by4swnXeg74VDh47SssVeqtcwfXT06NwfVwX8XgF/+f4u5l11B9v2p4yN3pOS8rkl1peyexD8FO9is/Fy+8C9Bzv/lb776ZmGhn6wdHVrGSfxWunp+uZdX+szyQublVUzVKpY0tKuffPO+Qf7/ZvRJ/lvmDtl0tHBTVrlZOd23SHye2H4kMksWvGEhg3Nb+3euUTnsvQnhp8OiImJh5iR5sLDR2spVCh7rxlYWFQjKdGSkEezc7u5uX2mq/QT2/tZVq1aTNXs2/NEsXF7A9q2yd4q6eZWi+dPbLl8a3bjUsXzZk+jO5uN+KmAtPcdfmPH9velpgRUZuRvftmqQrFiHXjwIIUFCzrO7N+/ZZZHyWyl/ueR7t+/b1i12i+psdGioNZkbz+RShWEcrJkFxy8OZ+nZwHdMz0/Ifw0QHZuPxPQznf6aFtbiIr6vgsmqe67dp+kfbt1tG1T+NnmLRP0L6V/QuOym0VSUlIpc/PyNwwMCpKSsjtb55yHIU8p7rkAN6+3affubf9pNMNPAeTGjRumPj4TkgSFAo1a34P11zrl9ev35Mnjh1b7AlEM+h/bN75Wn1mzNq8a9duO7i1au7J926xsYTl69DzmzpY0EZ2vrFvn/1POJ/8YEFEUje3tqqbExJjx8NEqCrt+38uO1Fobm8YkJSYQ8mhL3oIFnX/KXUK2evEbkWrV7v/21B+Rjjt29adlc32V0a8lc3dvzNPHhgQ/WehbuKCz5EHmH4V/DEj/AdOD1ywP9WjV0Y0+PZuhFbU6v4dfesFcMj1HYMjgcdy8rmD91k5rO7RrKJty/ScE6S4nR85mqdHvElRxSYdRSR60pR76xmvskqcklUp6wTSU16+vejg52X9uWvYDjftHgAQGTl8x/NezPSX6QvaNKL0jL1dez515ZnUkY33ZUyjm9OxZ7PbyFWP/Z1jEH+iQZ89S8hZ27fxcclIgiAIaUaq1ztGAHOQ2SmqtnxTLJddVkgVXHJ5F4rl//9g/Wn7/ESA/0M7/iqjSQwQSEZaQkGBpYWHxfds62TEN/OUNtKgffZntz53zf4D8hw2V/wPk/wD5D+uB/7Dq/N8M+f8dEGlj3LnzXPUDOx+HYRwLqdaUqphDM3hwE72zxqtXz+uvWHQhPPTF81hbWxsjtwJOVg2aet13dXXVvav6jSDdtTx58sTUQJPb7sXbNJ4+uporVy4bk5ev42707l07TkoqnY9mT9tZIuj2i0jJCBTj1I85GsPHPwf82hg7O1NlwYIOYZLf9b8WuXb5LvdTF8LS5ASpULCIi8WECb4dBMHgX6N4fvoM8ff3VwQGXtakJTuSrohGUNugUqVQp26O+EMHl2S+CDZ+3K5bUwOOltCKibIxmiRVHj8+qFKdOuX1za4+9tLOnWfmjxy1pPfzsHgjyWW5IEhCUDIKw2QU2jxoScatcHJ08IO9dqKY6jpz1oaho8fs7aNRS2/hqhAl31mi5LhM8g8vImgNZCcDKkGBWpuAUvWS6OhgP0tLIdOXhrdnz2vBwek+WkUySoUFavV7/P33Kf399Z8p+t4A+pHv/xIgNzUJCTlBiAXRCoUqGrS22Ni84MyFWXW9PYofHzdh+a3JE8+XEBTSJZHObZK/f2s3f/92j//cgFbtBtzfvzOiiFrriKh4A0oj2aWWZOYgpRO10vsJEbJDfknLPTh4Y0UPj3yX8uSuow2PyCWIYiK6B2wkBkECJBUBIxSimexYWbJV1GrSZMf+SuEDu7bOrNu8dUXZE4J7sS7XHt9V+2gFaUqZghiBv38Vpb+//5cPWj/S81+J+68AMifwpiYp0R4t8QiiCqXCAI00QjFBIaQxbkL5cxkZJqqpk85VQCmZFkj/peE/obebv38LGRDJasvJqU702/dmskGnqJFAM8LWNiq9WZvqu6ZO/MW/du0WczTpbgoVRggGGUoHJ9We40fnyS+NzQvc3XvFqsNNlPJDxAaojF4Z2zvYtz9+fJlsxSSKopuzc8OQqKgMNFo7EM1RkEGjJua/7Nu3WH6fwt1r4LXQ+699tLLzNAtEIvH3r/7fB0jgnFuaxEQjRK0pKKKxNFcQHx+PUpULrZiAscKWlIwwVIb2iBpjNFqdR9CpI8e5jZ5W+bG0D5maFklMTy9qqtFIjsgkhYYHLFowZnL/gS1lI3HpGtbdvUFySlJxRCFRcthHy5bFYnbvGm8rfR82bPXMufMODtdqzFEoPqDVKmnTxr3Sjh2zLj59Gl64WvVOj6KicpGuTkQQpQdiEmjYqPTzvXsn6p7gkTQki/S49vBBvI9W9j8vvY/1Fn//k/+FS9ac25rERBWi1kxetjzcDeOCg3cWzJu3/Ps3EW5oiUGrNZO9LchBdtuXgv+EoW7+/rUe79x+elbbjpN/FTQ50EieQkUo5Gov5s9rGq3RmqIQNBioFJz845qdWmPz0XWfglYti8fs2jVWBmTEiNUzAwMPD9dojEAZh0I04ty5KetbtqzfLvp9eSOEHGRon8uuxxHV/PFHwPIaNYr0+fNK4lXE79qDBwk+okIN0uCSZ8gf/+WAKOLx8lTG3b+/W36luEeP0VfXrX1aRq2V1HakmSEtx5JjyjT8R45w859W+XHvbv5PV66/VUB+DUdW9ZEcVipRarWoBckPShrCx31Hq5Tc/cmL0F8AWTkzMPDoR0BiQWNCkyaFK+3fP+3inl3nJg4aMuq3iFf5jFDGY2BgCdIzrtoH4rp1gdYdOzaQ36r1KtLrWnBwjI8oqBG1ko36G/z9T/w3AvX9SHgAAAL8SURBVHJfk5gomWcYgiIeDzfzuIcPt2U+Gy2KYh1jI49j6Rk1EHkJkitYrRJ/fz83f/+GjxvVHyAeOhqNoIxBq7FAEDJwcBDjBVEryuu52gqtECbGxxayVospoJX0sISvA6KIld/JrVffvtKRI/Mypbg+3afOWLUmaIT0AoO02StFJzTiOUTxofz8UBGvXtdC7if5aBWxoLVCEKIZP6Hcf+EeEnhPk5goSUESIHGfASKNviFDFh9esPBafa32g+69KFFy391DBuTXYbMfBc65WRghDVErXcaFEhZ2qH7+/I6Z+rWXLr0yqV3bNzktNSdqyWGx8BVApPRCjGzouWhJ9z8S4mIvSpNSTTpvI99VXDTvdE2tJHFJbLVoA8I1YmIvlLWyMr1WxNvv2qN7KT5qIQ2FQhIOkjhxJuCPK9cvXdQp5klTUwvpBoajRnUb92c3S39X4Pp3pKw5DzQJidJSogRFIu5upnEhD7frPaw+fvyqW5MmnS2h860rgDYFf/9+MiBLl+4r0b//8luSmwxRY4agUNKokX3Ygf0LCnxqqA6QNsnJyc4yPS5pK+r2kDEf95CsJUuQRjg2KKT9h3SkTVrS15VA+LQkSuK3kgwKu0mi8xm5Xzy9/K6F3k/ykZ4i0EoXPEK6vBfJDLz0SpzsjFZNwQLmSY9DN1h8y0NDdgH6VwCZNeuCJiVZGtnS6EylUKG4uMePz+sBMnLkqhszZ+4ppZNepLNEIhMm1Hfz9x8mi72VKgyKuXQlxFoULBG0diiVj9mweeyO9m1ryt7FJEBq1aqdnJrqCmKq/BRFk6YlY/b+PlsGpG//WTOXLTk6XEAy/EyU7HN19ZGD7hghSv8XtBgZKnBxUSaNGuW/xc+vTKY9XuHC9a49CdX66NLp4kqPy8iDSKq3kIwoSu9jrZrYuLHbjxu5fwGlnw5IdkdCduJ5e7UWH4coSVOHMH5Cn+flyrq4N2jQ4LvUSnby/k+N8x8NiCiKBuvWbS7l59fxc2P4/9Qe/Yf1+n9Nph36YAMZXQAAAABJRU5ErkJggg==\" /></p>","thumbline_image":"hospitalthumbline_image//SBE7Gw1XehDXtxLcgz887hzW0ckcBLTun3OaouA9.jpg","link":null,"added_by":1,"created_at":"2022-08-10T17:27:19.000000Z","updated_at":"2022-10-10T15:33:23.000000Z"}
Slug: fortis-medical-centre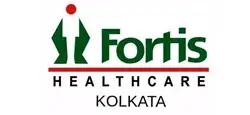 730, Anandapur, E. M. Bypass road, Kolkata, West Bengal – 700107, India. 111A, Rash Behari Avenue, Gariahat, Kolkata, West Bengal – 700029, India. 2 / 7, Sarat Bose Road, Opp. Minto Park, Kolkata, West Bengal – 700020, India
Accredited by
Fortis Medical Centre, Kolkata is one of the leading multi-specialty hospitals that provide comprehensive medical care to every patient. Fortis Hospital in Kolkata has highly skilled and experienced doctors and paramedical staff. Fortis Kolkata's specialties include Anaesthesiology, Chest Medicine, Dental, Dermatology, Diabetes, Endocrinology, ENT, General Surgery, Gynaecology & Obstetrics, Hepatobiliary Surgery, Oncology, Ophthalmology, Paediatrics, Physiotherapy, Plastic & Reconstructive Surgery, Psychiatry, Pulmonology, Radiology, Rheumatology, Vascular Surgery, Nephrology, and Minimal Access Surgery. Fortis Kolkata is committed to providing world-class, comprehensive healthcare services to every patient.
Fortis Hospital and Kidney Institute at Rash Bihari is a 60 bedded hospital and a one-stop solution for Nephrology and Urology diseases. The hospital is spread over an area of ​​22337 square feet with 6 floors. The hospital has a 12-bed dialysis facility, bladder and prostate surgery, urinary tract and kidney surgeries, a 24-hour dialysis unit, and 24-hour surgical and renal medical emergencies. The hospital also has facilities like the laboratory department which is managed by Super Religare Laboratory.
Fortis Hospital located in Anandpur is a 10 storied building with an area of ​​3 lakh sq. ft. with 400 beds. The hospital has state-of-the-art facilities in Cardiac Surgery and Cardiology, Nephrology, Urology, Orthopaedics, Nephrology, Critical and Emergency Care, and digestive care.
With a leading position in the healthcare sector, Fortis Hospital, Kolkata provides services in a safe and compassionate environment and enhances the well-being of patients and their families.
The Rashbehari located hospital is providing centers of excellent services in the following departments: Renal science, Nephrology, Minimal access surgery (MAS), Gynaecology, Diabetology, Radiology, and Dental sciences.                             
The Anandpur located hospital is providing centers of excellent services in the following departments: Cardiac surgery, Diabetes and Endocrinology, Ophthalmology, and Otorhinolaryngology.
The Sarat bose located hospital is providing centers of excellent services in the following departments: Dental sciences, Behavioural sciences, and mental health, Bone and joint surgery, Radiology, and Ophthalmology.
A Lithotripter machine is used to remove kidney stones.
The hospital has the distinction of being the first to perform laparoscopic donor nephrectomy.
They also perform non-invasive procedures in addition to kidney stone removal surgery.
It is also a tertiary referral center for various renal conditions.
The hospital has a Lithotripter machine to remove kidney stones.
Accommodation, flight bookings, airport transfers, and interpreters are available for medical travelers.
The center also has an inbuilt pharmacy store for the convenience of patients and visitors.
The hospital has a NABL-approved blood bank.
Wi-Fi-enabled campuses.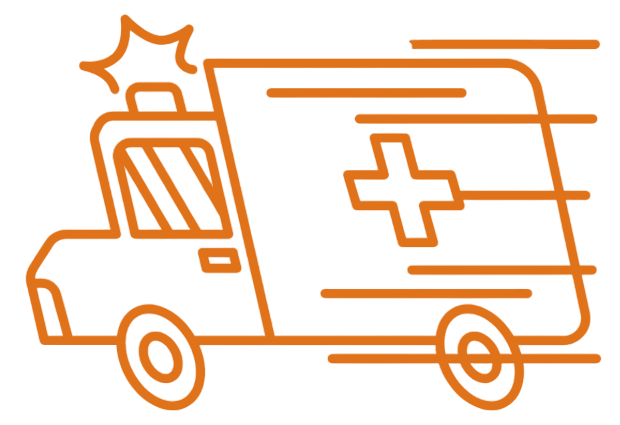 Emergency Service Diagnostic Lab Service Dialysis Services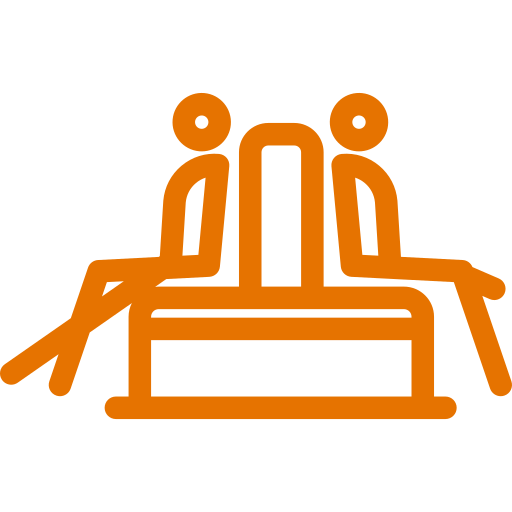 Waiting Lounge
Popular Packages at this Hospital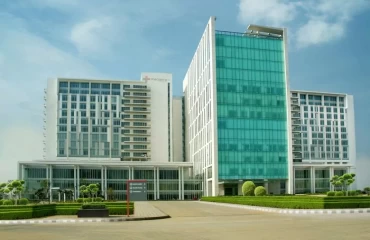 Dental Package
Benefits
2 Days Hospital
5 Days Hospital
Bollywood Smile
View Details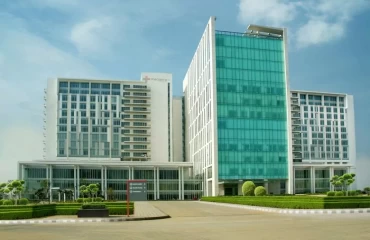 Weight Loss
Benefits
Healthy lifestyle changes
Reduced risk of chronic illnesses
Effective weight loss
Visible slimming results
View Details
WeatherDetails_Section is static
May I Know About Your Medical Needs?
Our world-class medical experts would be happy to assist you.