App/Hospital/Slug/Page.jsx
hospitalDetails-id:28
{"id":28,"slug":"dr-lh-hiranandani-hospital-mumbai-india","title":"Dr. L H Hiranandani Hospital","address":"Hillside Rd, Hiranandani Gardens, IIT Area, Powai, Mumbai, Maharashtra – 400076.","content":"<p>Dr. L H Hiranandani Hospital was founded in February 2004 by Dr. LH Hiranandani. He was awarded the Padma Bhushan, the third highest civilian national award, by the Government of India for his services to the country in 1972.</p>\r\n\r\n<p>The mission of Hiranandani Hospital is to maintain global standards and a passionate commitment to providing excellent services. Simple surgeries and most complex surgeries are treated with utmost care in this hospital. Here, medical supplies are procured from leading vendors. It is a multi-specialty quaternary and tertiary care hospital, the hospital has expanded from 130 beds to 240 beds. The expansion we made not only added beds but also introduced new modes of services. The hospital was modernized, and now we are in the same league as the best hospitals in the world.</p>","mini_content":null,"credintials":"<ul>\r\n\t<li>The hospital received the Energy Conversion Excellence Award from Maharashtra Government in 2018.</li>\r\n\t<li>Leader of Energy Efficient Hospitals in 2018 by HPI and Hosmac.</li>\r\n\t<li>In 2016, it was awarded best in Class Performance as the winner of the Asia Pacific Quality Organization Global Performance.</li>\r\n\t<li>Received IMC Ramakrishna Bajaj National Quality Award for Excellence in Healthcare.</li>\r\n\t<li>Received the Best Healthcare Places to Work in India award.</li>\r\n\t<li>Hiranandani Hospital has an asthma clinic, foot Diabetic clinic, fatty liver clinic, H.O.P.E (High-Rikk OPD on Paediatric Evaluation), metabolic clinic, Pain clinic, Rheumatology clinic, sports clinic, and Clinic of pregnancy high risk. The hospital is providing excellent services in above all the clinics.</li>\r\n\t<li>In this hospital, there are excellent ambulance services, ATM services, cafeteria, family Longue, general stores, gymnasium, IPD (Inpatient department), and outpatient department.</li>\r\n\t<li>Centrally air-conditioned multispecialty hospital with the milieu interior as per ASHRAE (American Society for Heating Refrigeration and Air Conditioning Engineers) standards.</li>\r\n\t<li>A judicious blend of high-end technology, world-class clinical expertise, and outstanding personalized care.</li>\r\n\t<li>Emulating global standards in healthcare.</li>\r\n\t<li>A panel of internationally trained doctors and nurses.</li>\r\n\t<li>The monitoring capability of ALL hospital beds directly from ICU / ICCU.</li>\r\n\t<li>Building management systems in compliance with ASHRAE (American Society for Heating Refrigeration and Air Conditioning Engineers) standards.</li>\r\n\t<li>Special Day spaces for convalescing patients.</li>\r\n\t<li>Banking and conference facilities.</li>\r\n\t<li>Free of cost stay for the attendant with all meals.</li>\r\n\t<li>All medical and diagnostic services are under one roof.</li>\r\n\t<li>Special facilities for the physically challenged.</li>\r\n\t<li>Energy conservation measures through efficient lighting, rainwater harvesting and water recycling.</li>\r\n\t<li>The centers of excellence: Gastroenterology &amp; liver disease center, Advanced cancer care, Advanced dental surgery, Physical rehabilitation center, Ophthalmology center, Cardiovascular thoracic surgery, Hair restoration, and transplant.</li>\r\n</ul>","location":null,"status":1,"image":"hospitalimage/Dr. LH Hiranandani Hospital Resized.png","logo":"hospitallogo//IIFSRin3HMi44HlPRikXbhSnkVX1uht77tkihYcI.webp","meta_title":null,"meta_description":null,"meta_keywords":null,"city_id":2,"banner_id":13,"department_id":"[\"70\",\"39\",\"18\",\"16\",\"9\",\"6\",\"5\"]","diseases_id":"null","problems_id":"null","success_story_id":"null","special_feature":"[\"64\",\"71\",\"73\"]","rating":5,"verified_badge":0,"quality_approved_certificate":null,"thumbline_image":"hospitalthumbline_image//N4IjQ5wMARokZXJknhrFFO9JyX2JUPWY2RhxTvBC.jpg","link":null,"added_by":1,"created_at":"2022-08-08T17:01:32.000000Z","updated_at":"2022-10-10T15:15:17.000000Z"}
Slug: dr-lh-hiranandani-hospital-mumbai-india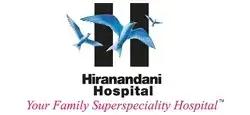 Dr. L H Hiranandani Hospital
Hillside Rd, Hiranandani Gardens, IIT Area, Powai, Mumbai, Maharashtra – 400076.
Dr. L H Hiranandani Hospital was founded in February 2004 by Dr. LH Hiranandani. He was awarded the Padma Bhushan, the third highest civilian national award, by the Government of India for his services to the country in 1972.
The mission of Hiranandani Hospital is to maintain global standards and a passionate commitment to providing excellent services. Simple surgeries and most complex surgeries are treated with utmost care in this hospital. Here, medical supplies are procured from leading vendors. It is a multi-specialty quaternary and tertiary care hospital, the hospital has expanded from 130 beds to 240 beds. The expansion we made not only added beds but also introduced new modes of services. The hospital was modernized, and now we are in the same league as the best hospitals in the world.
The hospital received the Energy Conversion Excellence Award from Maharashtra Government in 2018.
Leader of Energy Efficient Hospitals in 2018 by HPI and Hosmac.
In 2016, it was awarded best in Class Performance as the winner of the Asia Pacific Quality Organization Global Performance.
Received IMC Ramakrishna Bajaj National Quality Award for Excellence in Healthcare.
Received the Best Healthcare Places to Work in India award.
Hiranandani Hospital has an asthma clinic, foot Diabetic clinic, fatty liver clinic, H.O.P.E (High-Rikk OPD on Paediatric Evaluation), metabolic clinic, Pain clinic, Rheumatology clinic, sports clinic, and Clinic of pregnancy high risk. The hospital is providing excellent services in above all the clinics.
In this hospital, there are excellent ambulance services, ATM services, cafeteria, family Longue, general stores, gymnasium, IPD (Inpatient department), and outpatient department.
Centrally air-conditioned multispecialty hospital with the milieu interior as per ASHRAE (American Society for Heating Refrigeration and Air Conditioning Engineers) standards.
A judicious blend of high-end technology, world-class clinical expertise, and outstanding personalized care.
Emulating global standards in healthcare.
A panel of internationally trained doctors and nurses.
The monitoring capability of ALL hospital beds directly from ICU / ICCU.
Building management systems in compliance with ASHRAE (American Society for Heating Refrigeration and Air Conditioning Engineers) standards.
Special Day spaces for convalescing patients.
Banking and conference facilities.
Free of cost stay for the attendant with all meals.
All medical and diagnostic services are under one roof.
Special facilities for the physically challenged.
Energy conservation measures through efficient lighting, rainwater harvesting and water recycling.
The centers of excellence: Gastroenterology & liver disease center, Advanced cancer care, Advanced dental surgery, Physical rehabilitation center, Ophthalmology center, Cardiovascular thoracic surgery, Hair restoration, and transplant. Cafeteria ATM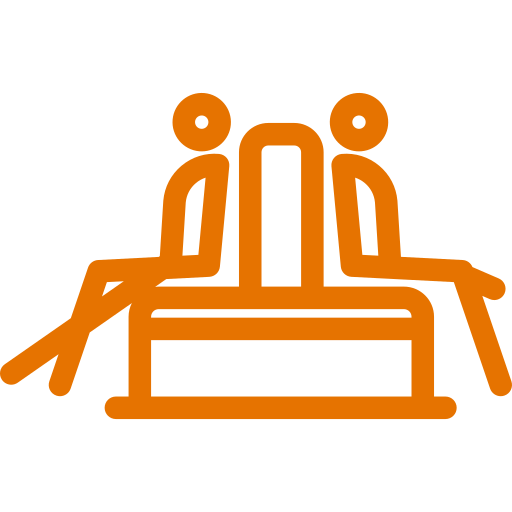 Waiting Lounge
Popular Packages at this Hospital
Dr. L H Hiranandani Hospital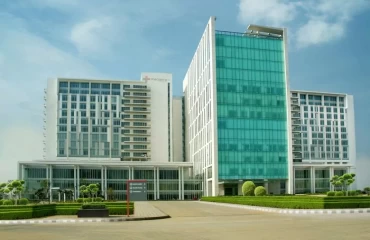 Dental Package
Benefits
2 Days Hospital
5 Days Hospital
Bollywood Smile
View Details
Dr. L H Hiranandani Hospital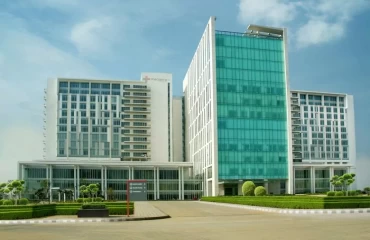 Weight Loss
Benefits
Healthy lifestyle changes
Reduced risk of chronic illnesses
Effective weight loss
Visible slimming results
View Details
WeatherDetails_Section is static
May I Know About Your Medical Needs?
Our world-class medical experts would be happy to assist you.