App/Hospital/Slug/Page.jsx
hospitalDetails-id:64
{"id":64,"slug":"NMC-Specialty-Hospital-Alain-UAE","title":"NMC Specialty Hospital, Al Ain","address":"Opposite Baladiya Park, Shakhboot Bin Sultan Street, Near Ayla hotel, Al Ain, P.O. Box: 84142, Abu Dhabi","content":"<p>NMC&nbsp; Specialty Hospital, Al Ain, a multi-specialty hospital, was founded in 2007 and offers quality healthcare services to the residents of Al Ain and the adjacent communities. The hospital has direct billing arrangements with the insurance companies and third-party administrators (TPA) and is linked with all significant domestic and foreign insurance companies.</p>\r\n\r\n<p>NMC Specialty Hospital, Al Ain offers a wide range of services in various specialties and super-specialties, supported by qualified doctors and trained paramedical staffs along with cutting-edge technology.</p>\r\n\r\n<p>The hospital runs a fully functional laboratory with a wide range of investigative tools. A fully integrated PACS system supports the Radiology department&#39;s cutting-edge technology, which includes a patient-friendly open MRI (1.0 tesla), 64-Slice Spiral CT Scanner, 4-D Ultrasound with Color Doppler, Bone Densitometry, Mammogram, and Digital X-Ray systems. On request, the hospital offers home visits and ambulance services. Additionally, it offers businesses and corporate clients specialized and personalized healthcare services.</p>\r\n\r\n<p>At NMC, we take pride in providing the finest care possible for our patients, and we also work to protect the interests of our employees by fostering an environment that values cooperation, creativity, and lifelong learning.</p>","mini_content":null,"credintials":"<p>NMC Al-ain is awarded as Oman&rsquo;s most trusted brand Award</p>\r\n\r\n<p>NMC Al-ain is got prestigious <strong>Gold Stevie Award 2023 for Breast Cancer Awareness</strong></p>\r\n\r\n<p>We think that providing healthcare should also focus on promoting people&#39;s ability to live healthy lives rather than just identifying, diagnosing, and treating patients.</p>\r\n\r\n<p>NMC Al-ain has a strategic partnership with Germany&#39;s famed Universities Freiburg Klinikum as well as ties with top international hospitals including the London Clinic (London) and Universitates Spital (Zurich, Switzerland).</p>","location":null,"status":1,"image":"hospitalimage/NMC Al ain.jpg","logo":"hospitallogo//8CRyJfKpLvIOO0pHSFlGwLKgvtdcMNzzPr6uRRAg.jpg","meta_title":null,"meta_description":null,"meta_keywords":null,"city_id":12,"banner_id":63,"department_id":"[\"103\",\"102\",\"98\",\"6\",\"3\"]","diseases_id":"null","problems_id":"null","success_story_id":"null","special_feature":"null","rating":1,"verified_badge":0,"quality_approved_certificate":null,"thumbline_image":"hospitalthumbline_image//Y2idIOngaRXHXmd1EffTPNKDBeNe7PN4VK1FEmJZ.png","link":null,"added_by":1,"created_at":"2023-07-01T03:41:05.000000Z","updated_at":"2023-07-31T06:39:32.000000Z"}
Slug: NMC-Specialty-Hospital-Alain-UAE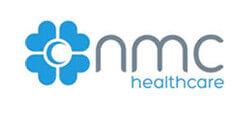 NMC Specialty Hospital, Al Ain
Opposite Baladiya Park, Shakhboot Bin Sultan Street, Near Ayla hotel, Al Ain, P.O. Box: 84142, Abu Dhabi
NMC  Specialty Hospital, Al Ain, a multi-specialty hospital, was founded in 2007 and offers quality healthcare services to the residents of Al Ain and the adjacent communities. The hospital has direct billing arrangements with the insurance companies and third-party administrators (TPA) and is linked with all significant domestic and foreign insurance companies.
NMC Specialty Hospital, Al Ain offers a wide range of services in various specialties and super-specialties, supported by qualified doctors and trained paramedical staffs along with cutting-edge technology.
The hospital runs a fully functional laboratory with a wide range of investigative tools. A fully integrated PACS system supports the Radiology department's cutting-edge technology, which includes a patient-friendly open MRI (1.0 tesla), 64-Slice Spiral CT Scanner, 4-D Ultrasound with Color Doppler, Bone Densitometry, Mammogram, and Digital X-Ray systems. On request, the hospital offers home visits and ambulance services. Additionally, it offers businesses and corporate clients specialized and personalized healthcare services.
At NMC, we take pride in providing the finest care possible for our patients, and we also work to protect the interests of our employees by fostering an environment that values cooperation, creativity, and lifelong learning.
NMC Al-ain is awarded as Oman's most trusted brand Award
NMC Al-ain is got prestigious Gold Stevie Award 2023 for Breast Cancer Awareness
We think that providing healthcare should also focus on promoting people's ability to live healthy lives rather than just identifying, diagnosing, and treating patients.
NMC Al-ain has a strategic partnership with Germany's famed Universities Freiburg Klinikum as well as ties with top international hospitals including the London Clinic (London) and Universitates Spital (Zurich, Switzerland).
Popular Packages at this Hospital
NMC Specialty Hospital, Al Ain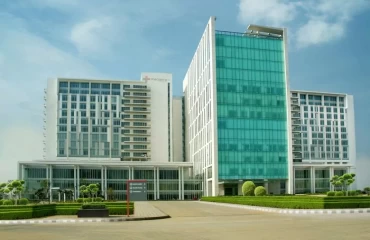 Dental Package
Benefits
2 Days Hospital
5 Days Hospital
Bollywood Smile
View Details
NMC Specialty Hospital, Al Ain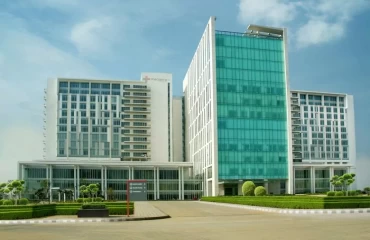 Weight Loss
Benefits
Healthy lifestyle changes
Reduced risk of chronic illnesses
Effective weight loss
Visible slimming results
View Details
WeatherDetails_Section is static
May I Know About Your Medical Needs?
Our world-class medical experts would be happy to assist you.