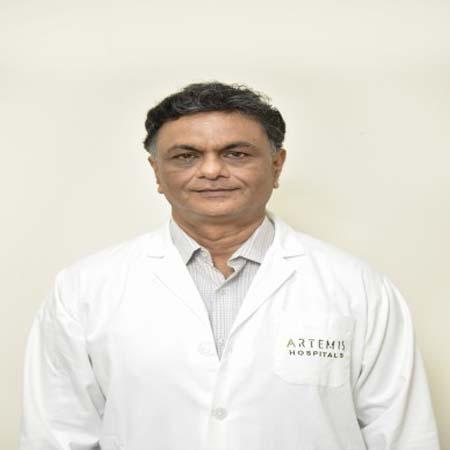 Dr. Sushant Srivastava
Heart & Vascular Sciences
Chairperson Heart & Lungs Transplant
Complex vascular procedures on the aorta, carotid arteries, and veins in the lower limbs, as well as single, double, and triple valve repairs and replacements
MBBS, MS (General Surgery), MCh (Cardio Thoracic and Vascular Surgery)

Highly recommended
Over all Rating5Star Rating
Dr. Sushant Srivastava is a well-known cardiovascular surgeon in the country. He has done his MBBS from the University of Bihar in 1988, followed by MS in General Surgery from the same university in 1991, and MCh in Cardio Thoracic and Vascular Surgery from AIIMS, New Delhi in 1994. He holds more than 30 years of experience in which he has handled more than 10,000 cases in total. His areas of specialty include complex vascular procedures on the aorta, carotid arteries, and veins in the lower limbs, as well as single, double, and triple valve repairs and replacements. He also specializes in beating heart bypass surgery. Having broad expertise and training He is also well-skilled in pediatric cardiac surgery.
Hospitals
Dr. Sushant Srivastava Works atArtemis Hospital
Core speciality
Valve Surgery
Minimally Invasive Surgery
Heart Failure Surgery
Arrhythmia Surgery
Pediatric Cardiothoracic Surgery
Consult Dr. Sushant Srivastava
Our world-class medical experts would be happy to assist you.