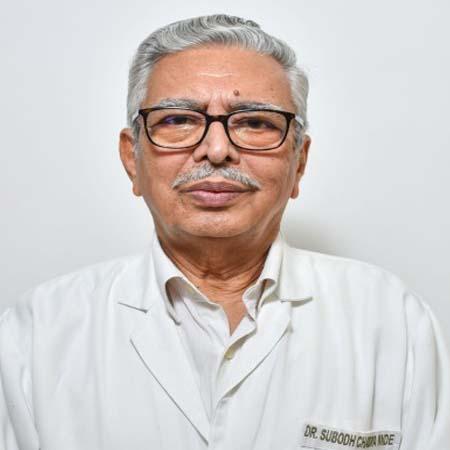 Dr. Subodh Pande

Chief - Radiation Oncology & Co-Chief - Cyberknife Centre

MBBS, DMRE, MD (Radiotherapy)

Highly recommended
Over all Rating5Star Rating
Dr. Subodh Pande is regarded as one of the most expert Radiation oncologists in India. He completed his MBBS from the University of Allahabad in 1972, followed by DMRE from the same university. Later, he pursued MD in Radiotherapy from AIIMS in 1997. He was a member of the team that established the neurooncology and pediatric oncology departments at the Tata Memorial Hospital in Mumbai. Later, in 1997, he served at Indraprastha Apollo Hospitals in New Delhi, where he contributed to the development of a cutting-edge radiation oncology division and the renovation of the facility's stereotactic radiotherapy unit. For cancer treatment, Dr. Pandey is particularly interested in PET scan and Image Guided Radiation Therapy (IGRT) based approaches.
Hospitals
Dr. Subodh Pande Works atArtemis Hospital
Core speciality
Brachytherapy Procedures
Radiation Oncology
Our world-class medical experts would be happy to assist you.