Dr. Shahin Nooreyezdan
Aesthetic & Cosmetic SurgeriesMedical Oncology
Senior Consultant-Plastic, Cosmetic & Reconstructive Surgery
Cosmetic & Plastic Surgery
MBBS, MS, MCh

Highly recommended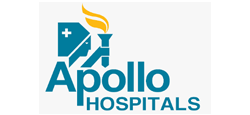 Over all Rating5Star Rating
Dr. Shahin Nooreyezdan is a top Plastic Surgeon and a highly accomplished Cosmetic Surgeon. Dr. Shahin works to provide the best aesthetic treatment and care possible by using cutting-edge tools, lasers, and a surgical plan that is specifically tailored to each patient's needs and requirements. With his abilities and years of expertise, he has successfully completed numerous difficult cosmetic (aesthetic enhancement) surgeries, including facelifts, eyelid surgeries, nose jobs, abdominoplasty, Vaser liposculpture, and other difficult treatments.
Hospitals
Dr. Shahin Nooreyezdan Works atIndraprastha Apollo Hospital, Delhi
Core speciality
Cancer Reconstructions
Eyelid Surgeries
Nose Jobs
Abdominoplasty
Vaser Liposculpture
Consult Dr. Shahin Nooreyezdan
Our world-class medical experts would be happy to assist you.