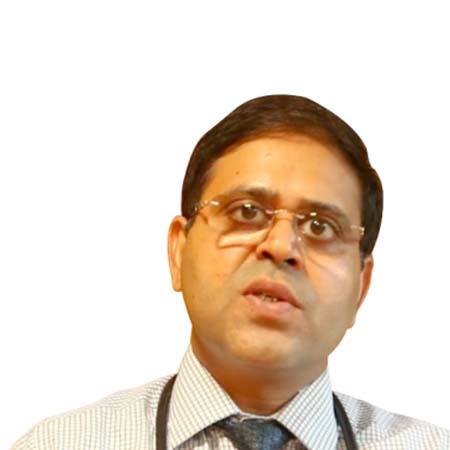 Dr. Sandeep Batra
Cancer Care/ Surgical Oncology
18+ Yrs. Exp.
Medical Registration Verified
Director - Cancer Care / Oncology
Oncology, Gynecologic Oncology
MBBS, MD (Medicine), DNB (Medicine & Medical Oncology)


Highly recommended
Dr. Sandeep Batra is competent and skilled in the treatment of various kinds of cancer. His Interests include the treatment of genitourinary malignancies including prostate, myeloma, lymphoma, leukemia, and sarcomas as well as lung, breast, colorectal, and genitourinary cancers like cervical, ovarian, kidney, and bladder cancer. A strong supporter of oncology-related studies and active participant in phase I, phase II, and phase III cancer patient clinical trials. He specializes in regional chemotherapy, particularly HIPEC and intraperitoneal chemotherapy for ovarian tumors. He is an active participant in cancer-related educational activities, such as oncology training and information distribution.
Hospitals
---
Dr. Sandeep Batra Works at Max Super Speciality Hospital, Saket, New Delhi
---
Core speciality
---
Uro-Oncology
Gastrointestinal Oncology
Medical Oncology
Head & Neck Oncology
Consult Dr. Sandeep Batra
Our world-class medical experts would be happy to assist you.