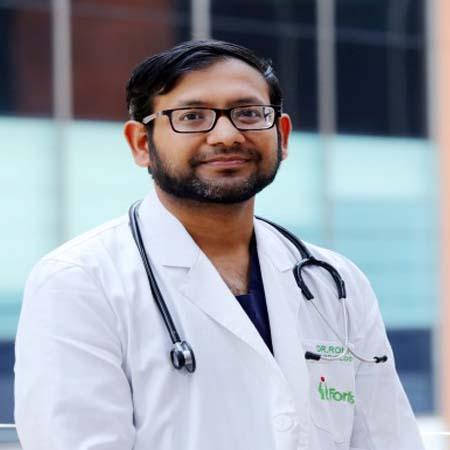 Dr. Rohit Goel
Interventional Radiology
8+ Yrs. Exp.
Medical Registration Verified
Consultant Cardiology
Interventional Cardiology
MBBS, MD (Medicine), DM (Cardiology)


Highly recommended
Dr. Rohit Goel is regarded as one of the best Cardiologists in India. He always attempts to help a patient who is experiencing hypertension or cardiac problems. He also has experience in structural heart procedures, sophisticated coronary interventions, and cardiac imaging. He has extensive expertise doing many procedures, including Pacemaker/AICD Implantation, Balloon Valvotomy, and Cardiac Catheterization. Dr. Rohit holds membership in several organizations. He is a lifelong member of the Cardiology Society of India.
Hospitals
---
Dr. Rohit Goel Works at Fortis Memorial Research Institute (FMRI)
---
Core speciality
---
Treatment of Coronary Artery Disease
Heart Failure
Heart Blocks
Coronary Angiography, Angioplasty, Pacemaker/AICD insertion
Our world-class medical experts would be happy to assist you.