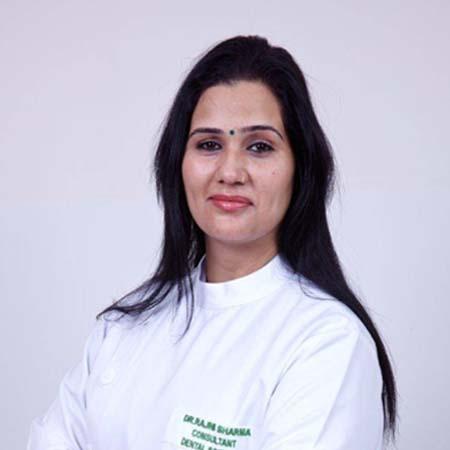 Dr. Rajni Sharma
Dental & Maxillofacial Surgery
11+ Yrs. Exp.
Medical Registration Verified
Consultant Dental Science
General Dentistry
BDS


Highly recommended
Dr. Rajni Sharma is a well-known Dentist in India. She received her BDS (Bachelor in Dental Sciences) from Guru Nanak Dev Dental College in Sangrur, Punjab, followed by MIDA from the same college. She has experience working at several private clinics and has ties to the Alchemist Dental Center. She holds a life membership of IDA (Indian Dental Association). She has contributed to a few articles that have appeared in the Alchemist Dental and Research Institute News Line.
Hospitals
---
Dr. Rajni Sharma Works at Fortis Memorial Research Institute (FMRI)
---
Our world-class medical experts would be happy to assist you.