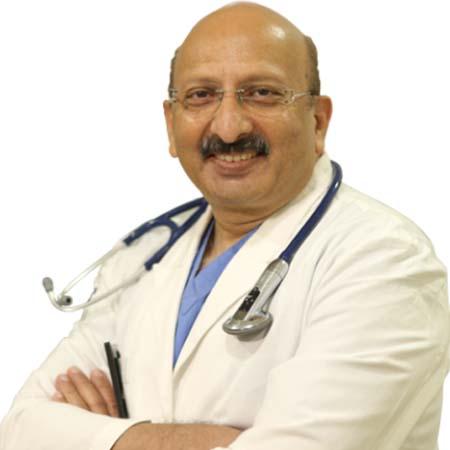 Dr. Praveen Chandra
Heart & Vascular Sciences
Chairman - Interventional & Structural Heart Cardiology

MBBS, MD (General Medicine), DM (Cardiology)

Highly recommended
Over all Rating5Star Rating
Dr. Praveen Chandra is one of the renowned and distinguished cardiologists in India. Currently, Dr. Pracveen Chandra is the chairman of interventional cardiology at Medanta, Gurgaon. As a leader in his profession, he performs about 2500 diagnostic procedures and about 2000 percutaneous interventions every year, which include valvuloplasty as well. He is also considered an expert in Balloon Mitral valvuloplasty and Coronary Angioplasty. He completed his MBBS from King George Medical College, Lucknow. Later, he pursued MD in General medicine in 1989, followed by DM in Cardiology in 1991 from King George Medical College.
Hospitals
Dr. Praveen Chandra Works atMedanta the Medicity
Consult Dr. Praveen Chandra
Our world-class medical experts would be happy to assist you.