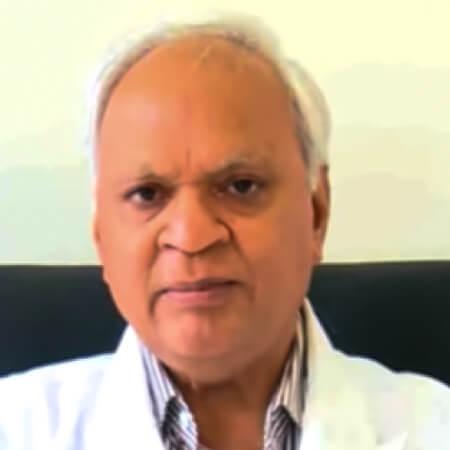 Dr. Prasad Rao Voleti
Aesthetic & Cosmetic Surgeries
Director of Internal Medicine
Valvoplasty
FRCP, MRCP, MD, MBBS

Highly recommended
Over all Rating5Star Rating
Medical Registration Verified
Dr. Prasad Rao with 41+ years of experience is one of India's most experienced doctors in the field of internal medicine. He has worked in multiple specialties including cardiology, gastroenterology, respiratory medicine, and diabetes. Dr. Voletti also specializes in tropical diseases, multiple system problems, and problems of unknown origin.
Hospitals
Dr. Prasad Rao Voleti Works atMedanta the Medicity
Core speciality
Geriatric Medicine
Immune Disorders
Consult Dr. Prasad Rao Voleti
Our world-class medical experts would be happy to assist you.