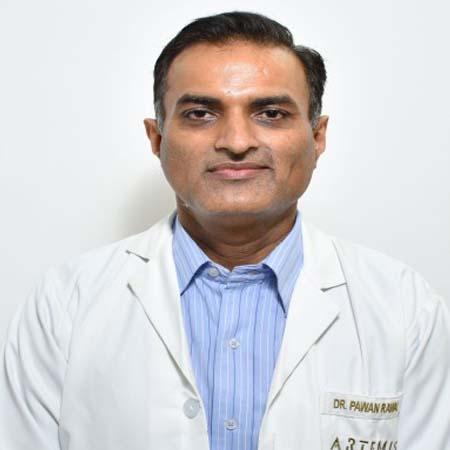 Dr. Pawan Rawal
Gastroenterology, Hepatology & Endoscopy
Gastroenterologist
Upper G I endoscopiesColonoscopiesERCP
MBBS, DM (Gastroenterology)

Highly recommended
Over all Rating5Star Rating
Dr. Pawan Rawal completed his MBBS from the Post Graduate Institute of Medical Education and Research (PGIMER) Rohtak and his DM in gastroenterology and hepatology from the PGIMER, Chandigarh, after receiving his DM, he kept on working at the same institution for the next a couple of years, developing his clinical gastroenterology and hepatology skills. He has more than 13 years of expertise in this domain and is proficient in the treatment of all luminal, hepatic, pancreatic, biliary, and systemic disorders. His training in invasive and noninvasive gastroenterology and hepatology has been comprehensive. He has done a number of upper G I endoscopies, colonoscopies, ERCPs, and capsule endoscopies on adults and children.
Hospitals
Dr. Pawan Rawal Works atArtemis Hospital
Core speciality
All kinds of therapeutic procedures
All kind of therapeutic biliary and pancreatic ERCP and EUS
Our world-class medical experts would be happy to assist you.