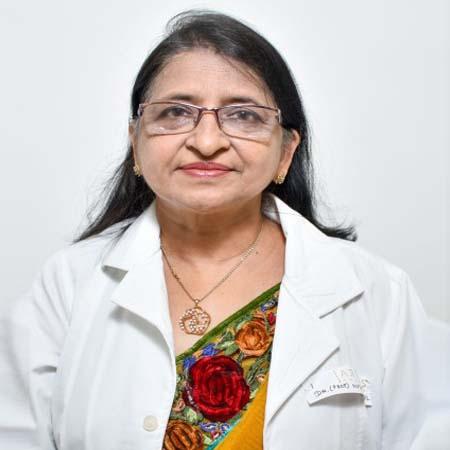 Dr. Nutan Agrawal
Obstetrics & Gynecology
Chairperson & DNB Program Director - Department of Obstetrics & Gynaecology
Refractive Surgery
MBBS, MD (Obstetrics & Gynecology)

Highly recommended
Over all Rating5Star Rating
Dr. Nutan Agrawal is a distinguished and well-known obstetrician and gynecologist who holds over 35 years of expertise. Intraamniotic surfactant treatment, which she invented and for which she also won a national prize, has assisted in saving the lives of premature infants. She has also pioneered a number of treatments for PCOS, including Metformin and myoinositol, for the first time in India. She was a pioneer in developing a number of medical therapies for irregular uterine bleeding and created standards in Indian perspective that others have adopted. 300 national and international publications under her belt More than a hundred research and thesis projects have had her participation.
Hospitals
Dr. Nutan Agrawal Works atArtemis Hospital
Core speciality
Abnormal Uterine Bleeding
Ovarian Tumors
Gynae-oncology
Infertility
Vaginal Plastic Surgeries
Consult Dr. Nutan Agrawal
Our world-class medical experts would be happy to assist you.