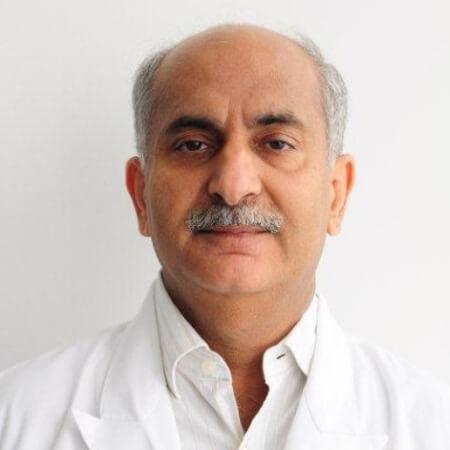 Dr. Munish Chaudhry
Orthopedics & Joint Replacement
Senior Consultant - Orthopaedics & Joint Replacement
General Orthopaedics
MBBS, MS (Orthopedics)

Highly recommended
Over all Rating5Star Rating
Medical Registration Verified
Dr. Munish Chaudhry is regarded as one of the best orthopedic surgeons in India. He is skilled in both general orthopedics and orthopedic trauma care. Additionally, he also conducts hip and knee arthroplasty. He is associated with research and has a few theses to his name in domestic and foreign medical journals. He completed his MBBS from Medical College and Hospital, Rohtak in 1990. After this, he pursued MS in Orthopedics from the same college in 1995. Later, in 2000, he completed the J&J Fellowship in Joint Replacement in Delhi.
Hospitals
Dr. Munish Chaudhry Works atMax Super Speciality Hospital, Saket, New Delhi
Core speciality
Arthroscopy of Knee Joint
Joint Replacement
Trauma Surgery
Consult Dr. Munish Chaudhry
Our world-class medical experts would be happy to assist you.