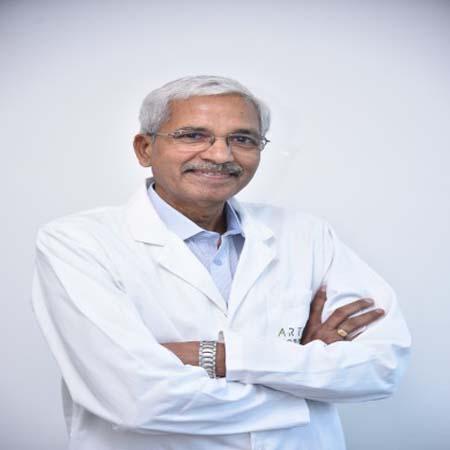 Dr. Lalit Kumar
Bone Marrow Transplant (BMT)
Chairperson - Oncology & BMT
Blood Stem Cell & Bone Marrow Transplantation
MBBS, MD, DM

Highly recommended
Over all Rating5Star Rating
Dr. Lalit Kumar is a renowned and forward-thinking oncologist who is proficient in the fields of stem cells and transplantation. Dr. Lalit Kumar has done his MBBS and MD in Medicine from Sarojini Naidu Medical College, Agra. To continue his higher studies, he did DM from Adyar Cancer Institute, Chennai followed by post-doctoral fellowship from the Royal Postgraduate Medical School of the Hammersmith Hospital, London. He specializes in blood stem cell and bone marrow transplantation, hematological diseases (including multiple myeloma, chronic myeloid leukemia, and infections), and gynecological malignancies. He is renowned for creating efficient treatment plans for long-lasting stem cell and bone marrow transplantations.
Hospitals
Dr. Lalit Kumar Works atArtemis Hospital
Core speciality
Hematological Diseases
Gynecological Malignancies
Our world-class medical experts would be happy to assist you.