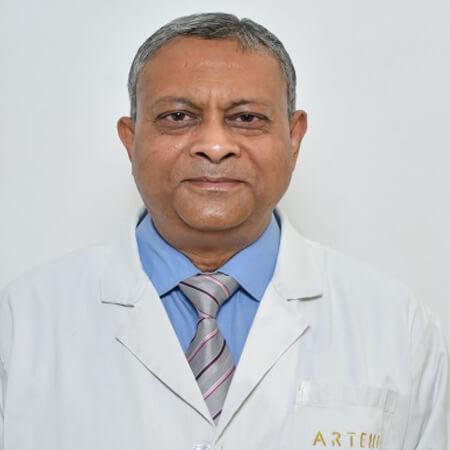 Dr. Lakshmi Kant Tripathi
Nephrology
Head - Nephrology

MBBS, MD (Internal Medicine), DM & DNB (Nephrology)

Highly recommended
Over all Rating5Star Rating
Dr. Lakshmi Kant Tripathi is among the top Nephrologist in India. He has done his MBBS from the Institute of Medical Sciences, Banaras Hindu University, Varanasi in 1991. Later, to peruse his post-graduation, he did MD in Internal Medicine in 1994 and DM in Nephrology in 2000 from the same university, followed by DNB in Nephrology from the National Board of Examinations. In the Republic of Maldives' Indira Gandhi Memorial Hospital and six other locations around Delhi and the NCR, he established nephrology departments and cutting-edge dialysis units. He has overseen around 53000 hemodialysis treatments in various sites in the NCR with successful results.
Hospitals
Dr. Lakshmi Kant Tripathi Works atArtemis Hospital
Core speciality
Management of Resistant Hypertension
Complicated UTIs & high-risk Transplants
Kidney Transplantation
Dialytic Therapies
Consult Dr. Lakshmi Kant Tripathi
Our world-class medical experts would be happy to assist you.