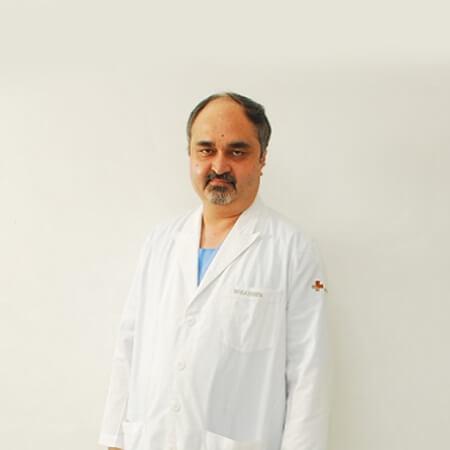 Dr. K K Handa
Ear, Nose, Throat (ENT)
Chairman of the ENT and Head Neck Surgery Department
LaryngologyVoice SurgeryLaser SurgeryCochlear Implants
MBBS, MS (ENT), MNAMS, DNB

Highly recommended
Over all Rating5Star Rating
Dr. K K Handa is one of India's foremost ENT experts in Delhi. He is also one of the pioneers in the surgery of voice and laser. Presently, he is the chairman of the ENT and Head Neck Surgery Department at Medanta, which is the best ENT Surgery hospital in India. Dr. Handa has been an Associate Professor at AIIMS, for almost 13 years. He holds more than 29 years of experience as a laryngologist, voice surgeon, and cochlear implant surgeon. Dr. Handa completed MBBS from AFMC, Pune, in 1988, followed by MS (ENT) from PGIMER, Delhi, in the year 1993. Later, he completed MNAMS at National Medical Academy, New Delhi in 1995. He accomplished DNB from the prestigious National Board of Examination, New Delhi.
Hospitals
Dr. K K Handa Works atMedanta the Medicity
Core speciality
Endoscopic Sinus Surgery
Microscopic Ear Surgery
Head & Neck Surgery
Our world-class medical experts would be happy to assist you.