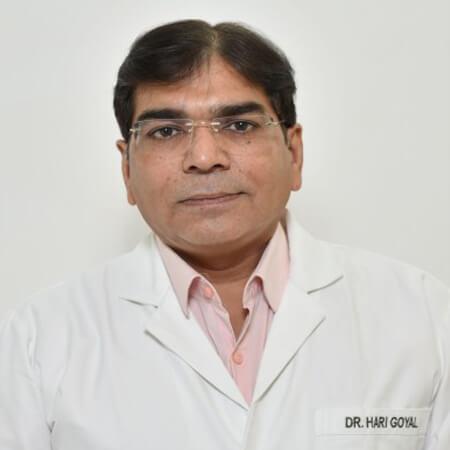 Dr. Hari Goyal
Organ Transplants
Chief - Medical Oncology

MBBS, MD, DM

Highly recommended
Over all Rating5Star Rating
Dr. Hari Goyal is considered one of the best Oncologists in India. He has done his MBBS from Sardar Patel Medical College, Bikaner, Rajasthan. Later, he did MD from SMS Medical College in 1997, followed by DM from AIIMS in 2003. He has made a significant contribution to cancer and created medications to treat the side effects of chemotherapy. Since 2004, this advancement has benefited several millions of cancer sufferers. He took involved in several cancer research clinical studies, including one that the FDA reviewed. He has received a number of important honors that attest to his commitment, in-depth expertise, and teamwork with other departments in the fight against cancer.
Hospitals
Dr. Hari Goyal Works atArtemis Hospital
Core speciality
Adjuvant and Neo-adjuvant Cancer Chemotherapy
Our world-class medical experts would be happy to assist you.