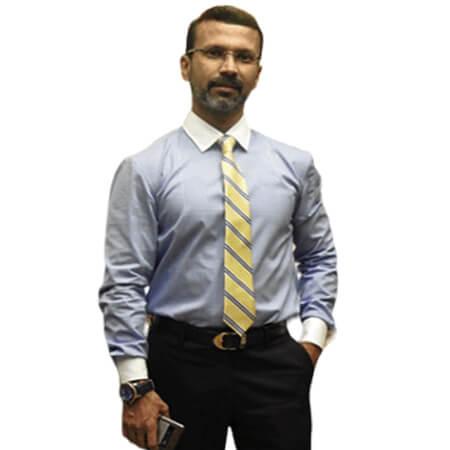 Dr. Atul N.C. Peters
Bariatric & Metabolic Surgery
Director - Bariatric, Minimal Access & General Surgery
Bariatric and Colorectal Surgery
MBBS, DNB

Highly recommended
Over all Rating5Star Rating
Medical Registration Verified
Dr. Atul N.C. Peters is a distinguished Bariatric, Minimal Access, and General Surgeon in India. He specializes in GI Surgery, Metabolic Surgery (for Diabetes), and Laparoscopic & Robotic Bariatric Surgery (for Severe Obesity). He holds professional fellowships and affiliations in several National and International Surgical Societies and is board certified by "The National Board of Surgery." The International Sports Sciences Association has certified Dr. Peters as a "Certified Fitness Trainer" (ISSA). He was the first surgeon to launch a bariatric program in Nigeria, in North West Africa, and he has already carried out more than 40 successful operations as part of this program.
Hospitals
Dr. Atul N.C. Peters Works atMax Super Speciality Hospital, Saket, New Delhi
Core speciality
Craniofacial Surgery
Microsurgery & Body Contouring
Consult Dr. Atul N.C. Peters
Our world-class medical experts would be happy to assist you.