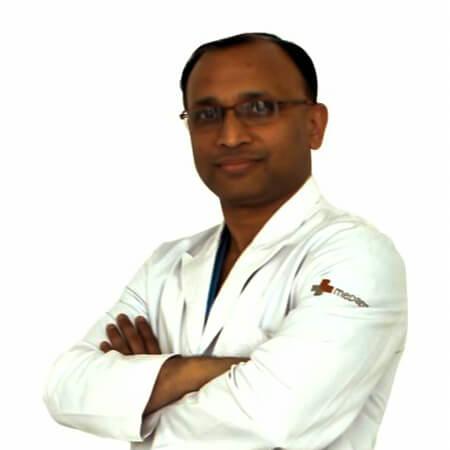 Dr. Ali Zamir Khan
Heart & Vascular Sciences
Cardiac Surgeon

MBBS, MS

Highly recommended
Over all Rating5Star Rating
Dr. Ali Zamir Khan is a pioneer and leader in the field of minimally invasive thoracic surgery as well as robotic thoracic surgery. He has more than 27 years of experience in the field of robotic surgery. Dr. Ali Zameer Khan's minimally invasive surgery is considered one of the most successful breast programs in India. Not to mention the fact that his rate of success is astonishing, but the number of surgeries that he has performed throughout the years has made him quite a household name associated with his field. He completed his MBBS from the University of Mumbai, followed by MS from the University of Mumbai as well. His specialties lie in Endobronchial Surgery Robotic, Video Assisted Thoracic Surgery, and Robotic Thoracic Surgery.
Hospitals
Dr. Ali Zamir Khan Works atMedanta the Medicity
Core speciality
Endobronchial Surgery Robotic
Video Assisted Thoracic Surgery
Robotic Thoracic Surgery
Consult Dr. Ali Zamir Khan
Our world-class medical experts would be happy to assist you.