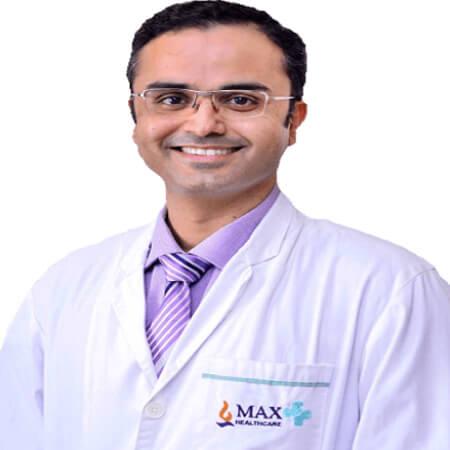 Dr. Akshay Tiwari
Cancer Care/ Surgical OncologyPediatrics Care
19+ Yrs. Exp.
Medical Registration Verified
Director & Head - Musculoskeletal Oncology, Paediatric Oncology
Musculoskeletal Surgical & Pediatric Oncology



Highly recommended
Dr. Akshay Tiwari is a distinguished Musculoskeletal Surgical Oncologist in India. The first specialized musculoskeletal/orthopedic oncology unit was established in Delhi-NCR by Dr. Akshay, who has performed on more than 2000 patients with bone and soft tissue cancers. Dr. Akshay Tiwari put up the first Stryker Nav 3 Navigation system for orthopedic oncology in India at Max Institute of Cancer Care, Saket. Being one of the very few orthopedic surgeons in the nation devoted exclusively to malignancies of the bone and soft tissues, He has become very interested in procedures like internal hemipelvectomy, extracorporeal radiotherapy, reimplantation of bone tumors, and in many more.
Hospitals
---
Dr. Akshay Tiwari Works at Max Super Speciality Hospital, Saket, New Delhi
---
Core speciality
---
Internal Hemipelvectomy
Extracorporeal Radiotherapy
Reimplantation of Bone Tumors
Consult Dr. Akshay Tiwari
Our world-class medical experts would be happy to assist you.