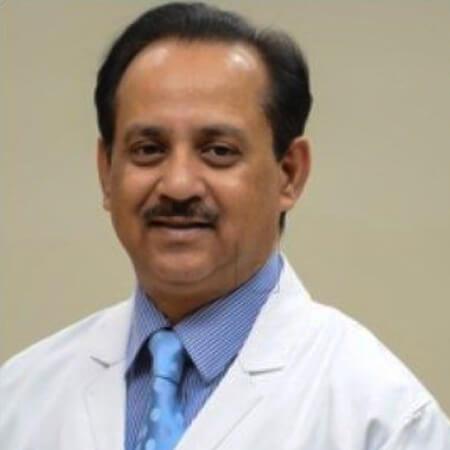 Dr. Akhilesh Shrivastava
Interventional Radiology
HOD (PHP & Wellness), Senior Consultant (Non-Invasive Cardiology)
Non Invasive Cardiology
MBBS, Diploma (Cardiology)

Highly recommended
Over all Rating5Star Rating
Medical Registration Verified
Dr. Akhilesh Shrivastava is among the best Non-Invasive Cardiologists. He completed his MBBS from Kanpur University, followed by Diploma in Cardiology from C.S.J.M University, Kanpur. He specializes in Non-Invasive Cardiology, Preventive health checks, Cardiac Rehabilitation, and Fitness. He is a member of reputed organizations such as the Delhi Medical Association, and the Cardiological Society of India.
Hospitals
Dr. Akhilesh Shrivastava Works atMax Super Speciality Hospital, Saket, New Delhi
Core speciality
Preventive health checks
Cardiac Rehabilitation
Consult Dr. Akhilesh Shrivastava
Our world-class medical experts would be happy to assist you.