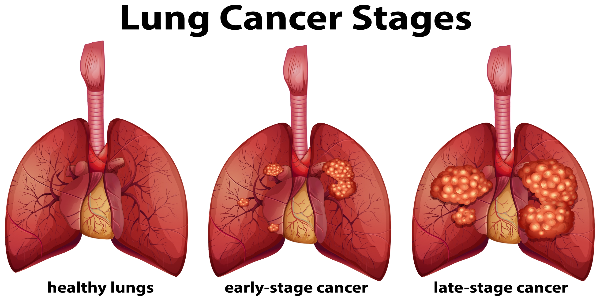 Lung cancer treatment in India
Lung cancer is one of the cancers that lead to deaths among patients diagnosed with cancer. It is the type of cancer that affects men more as compared to women. Individuals who have a habit of smoking are at high risk of being affected by lung cancer. Other causes of lung cancer include asbestos, air pollution, secondhand smoke, radon gas, and genetics. When an individual is exposed to these factors for a significant time, there is a high chance of attracting lung cancer.
Lung cancer is usually divided into two types. This includes small cell lung cancer and non-small cell lung cancer. The non-small cell lung cancer is further differentiated into adenocarcinoma, squamous cell carcinoma, and large cell carcinoma. Non-small cell type is much more common than small cell lung cancer. The best cancer hospitals in Delhi ensure that the patients are diagnosed as early as possible to commence the necessary treatment and save the patient life.
When an individual is diagnosed with cancer the first and foremost thought that comes to mind is cancer treatment. India has got some of the best cancer hospitals which comprise of the best oncologist treating patients with new lives. The most commonly recommended treatment for lung cancer includes chemotherapy. Apart from this, radiation treatment for lung cancer has also led to an appreciative impact on cancer patients' lives. The cost of cancer treatment varies with the hospital type, the oncologist's experience, and the type of chemotherapy. The treatment cost ranges from 1 lakh INR to 2.80 lakh INR. Patients need to check for the treatment costs and related expenses before opting for cancer treatment. This will help in keeping realistic expectations concerning the treatment. Cancer survival rates have significantly improved over the years due to advanced technology and highly experienced oncologists. This has increased the total number of cancer survivors across the world. The 5-year cancer survival rates of patients diagnosed with lung cancer are 19%. It is observed that women have a higher survival rate as compared to men. The percentage has improved over the years with speedy diagnosis and advanced technology. This makes patients more hopeful regarding the recovery of their respective health conditions.
Thus, when diagnosed at the right point in time, lung cancer can be successfully treated with the experience of skilled oncologists. This makes it crucial for every individual to keep track of the symptoms and consult a doctor when doubtful.
Our world-class medical experts would be happy to assist you.