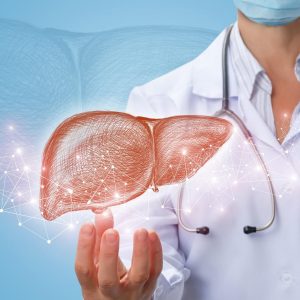 Liver Transplant Surgery in India
Liver Transplant Surgery in India, a highly skilled team with a lot of experience and an excellent track record performs liver transplant surgeries. The doctors have a record of performing more than 750 live-related donor liver transplants with excellent survival rates. There has been a 95% success rate for the patients and a very high safety record for the donors. India is a preferred destination for patients to do liver transplant surgery from all over the world.
Many dedicated centers offer living donors, deceased donors, and adult and pediatric liver transplantation. These are combined with non-operative cutting-edge treatments such as liver cell transplantation and stem cell therapy in India.
You will find the most advanced technological infrastructure here. There is a blood bank with a 24-hour apheresis facility. An advanced laboratory along with microbiology support, DSA, advanced cardiology, interventional radiology, PET-CT, 64 slices CT scanner, portable and color ultrasonology, liver fibro-scan, 3T MRI, and nephrology, which includes 24-hour dialysis and CVVHD facilities, are available.
Knowing about the donor
For liver transplant surgery in India, there can be two types of donors.
Living Donor: A living donor is a living, active person. Liver donation in this case is possible only from a close relative of the recipient.
A Cadaveric Donor: A cadaveric donor is a brain-dead person. He is someone who is on an advanced life support system. In this case, the donation can be made by a person whose family wishes to donate their organs before discontinuing life.
In India, there is a long waiting list for cadaveric donors since cadaveric organs are not available quite often. The wait for a suitable donor may go up to some months. For patients who are abroad, living donor liver transplants are recommended. So it is important that they bring a healthy and willing donor when they come for the liver transplant. It should be a close relative or a family member only. Cadaveric transplants are not done for those living abroad. Living donor liver transplantation has a higher success rate than cadaveric donor liver transplantation.
The following are the criteria that the donor has to fulfill for liver transplant surgery:
He/she needs to be willing to donate.
His/her age should be between 18 and 55 years.
The weight has to be between 50 to 85kg.
He/she has to be a family member only.
Should have the matching blood group of the recipient.
The liver and other body organs should function well.
A sufficient volume of the liver should be available for the recipient when half of the liver of the donor is used.
The suitability of the donor will be determined by the Liver Transplant Team. A number of tests will be performed before the surgery. It is important that you know more about the procedure before you think of undergoing it. Your doctor will tell you when a liver transplant is needed. The patient has to stay in India for 3 months for the entire procedure to be done.
Our world-class medical experts would be happy to assist you.