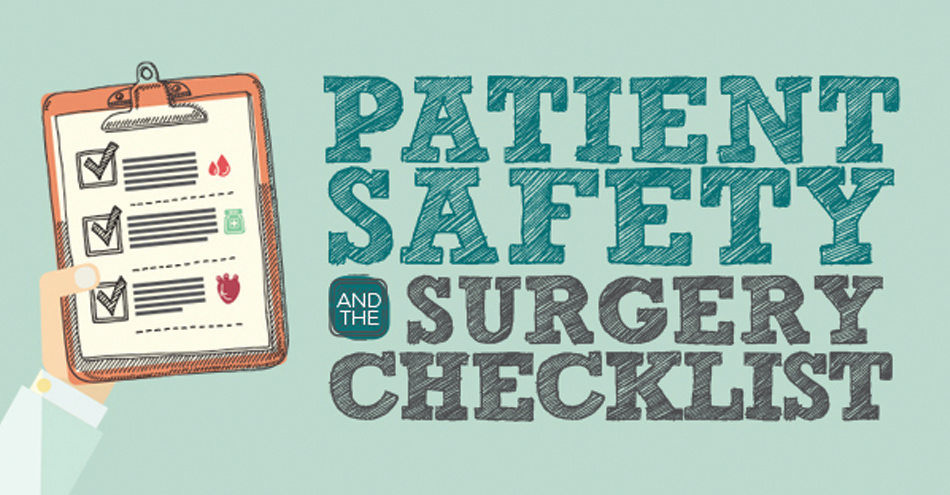 Checklist of Safe Surgery
As Medical Tourism professionals for over a decade, we have witnessed thousands of complicated and non-complicated surgeries in India and are very proud to say that 99.9% of surgeries are well-performed and safe. This is because doctors take strict precautions for PRE and POST-surgeries. We have seen that nursing staffs and doctors are more careful about patients' post-surgery than the pre-surgery to minimize the infection ratio. They follow the guideline set by WHO to improve medical communication and reduce medical complications and negligence during surgery. Most hospitals have no verbal communication policy except for emergencies. WHO suggests that failed communication in Operation Theatre mostly leads to delay medical recovery and/or infection.
India is considered one of the cost-effective medical tourism destinations but I would like to add that cost is the very least reason for the growth of Indian medical tourism. No patient is ready to get the surgery done with high risk whatsoever the cost is. They are only bothered about quality and safety. Of course, it is best if quality and safety come with a minimum budget. Marlin Medical Assistance Pvt. Ltd. knows your wish and requirements and that's why it only works with JCI and NABH/NABL accredited organizations. We assure a safe and infection-free medical procedure for our international patients.
In 2009, WHO launched a campaign "Safe Surgery saves lives" and published a checklist for safe and infection-free surgeries. A brief checklist to understand all the parameters of safe and secure surgeries:
Improve communication
Every surgery has different steps and must be followed every step correctly every time. There should be the best coordination among surgeons, anesthesiologists, and nursing staff as a team one. They should avoid any miscommunication for the betterment of patients' care.
Before Surgery
Nursing staff should identify the patients and cross-check the patient's unique hospital identification number and the surgery name. The anesthesiologist will confirm that all the surgical parameters are met.
Time Out
Surgeons and supportive staff will meet the patients and after introducing themselves they will ask the patient whether he/she has any questions or concerns. OT technician and nursing staff will check all equipment are in place and properly working. All required images are properly displayed.
Post-Surgery
Nursing staff will recheck all the records regarding patients and mention if there is any equipment-related problem to be faced. The post-surgery surgeon will also meet the patient's family and describe the surgery and the patient's overall condition.
Our world-class medical experts would be happy to assist you.