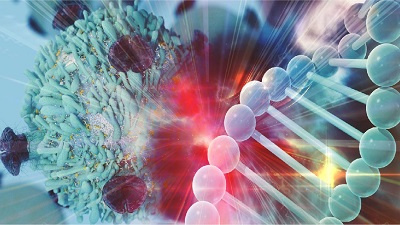 4 Causes of Side Effects of Radiation
The goal of radiation therapy is to destroy cancer by using high-energy waves without hurting healthy cells in the body. But this treatment can cause side effects sooner or later. The effects can be different for everyone depending on the type of radiation one gets, how much you get, which part of your body gets treatment, and how healthy you are overall. You cannot predict how radiation therapy can affect you.
Some may have a few side effects and some very severe ones.
How Soon The Side Effects Can Come?
There are two types of side effects: Early and Late. Early effects such as nausea and fatigue usually don't last long. These effects may start during the treatment and last for several weeks but eventually, get better. The late effects such as lung or heart problems. These side effects may take years to show up and remains permanent when they appear. However, the most common side effects are skin problems, fatigue, hair loss, and nausea.
What are the other early side effects of Radiation Therapy?
Other early side effects depend on where you get the radiation. Some of the early side effects are:
Eating Problems: Radiation therapy to the neck, head, or parts of the digestive system may lose
appetite.
Mouth Problems: Radiation in the head or neck can cause problems in the mouth such as a lack of saliva, trouble swallowing, mouth sores, thick saliva, or jaw stiffness.
Hearing Problems: Radiation in the head can cause hearing problems because it hardens the wax in the ears.
Diarrhea: Radiation in your belly can cause diarrhea also.
When you get radiation therapy it is advisable to talk with the doctor about everything like how the treatment might make you feel or what you can do to feel better because this will help you get through treatment. If you have any questions, please ask us.
Our world-class medical experts would be happy to assist you.